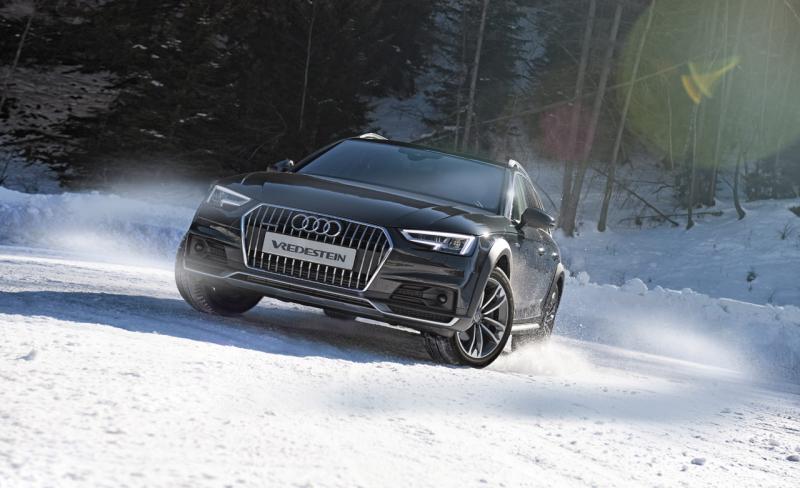 Referring to more than two decades of winter tyre experience, Matthias Urban comments "our innovative approach continues to lead the way"
Top honours in the Auto Bild Sportscars comparative evaluation of ten winter tyres have gone to the Vredestein Wintrac Pro, and Apollo Vredestein is thrilled with how its recently-released tyre performed.
"This latest accolade shows the substance behind the Vredestein brand promise," says Matthias Urban, head of sales Europe for Apollo Vredestein. "The Auto Bild test result is testimony to our promise to provide unrivalled winter tyre performance. Moreover, it shows how Vredestein continues to build on its already strong heritage in the winter tyre segment.
"We introduced the first winter tyre with high-silica technology in 1995 with the Snowtrac, the Wintrac xtreme was the first high-performance winter tyre in the world with the W speed index in 2005, as was the Wintrac xtreme S with the speed index Y in 2013," Urban continues. "The results of this new Auto Bild test illustrate that our innovative approach continues to lead the way."
Unveiled at the international exhibition The Tire Cologne earlier this year, the Vredestein Wintrac Pro is an ultra-high-performance winter tyre designed to meet market demand in the 17-inch and higher UHP segment. Many sizes are Y speed rated, making them appropriate for use at speeds of up to 186 mph or 300 km/h.
Category: Product News