Tornador automotive cleaning gun from Liqui Moly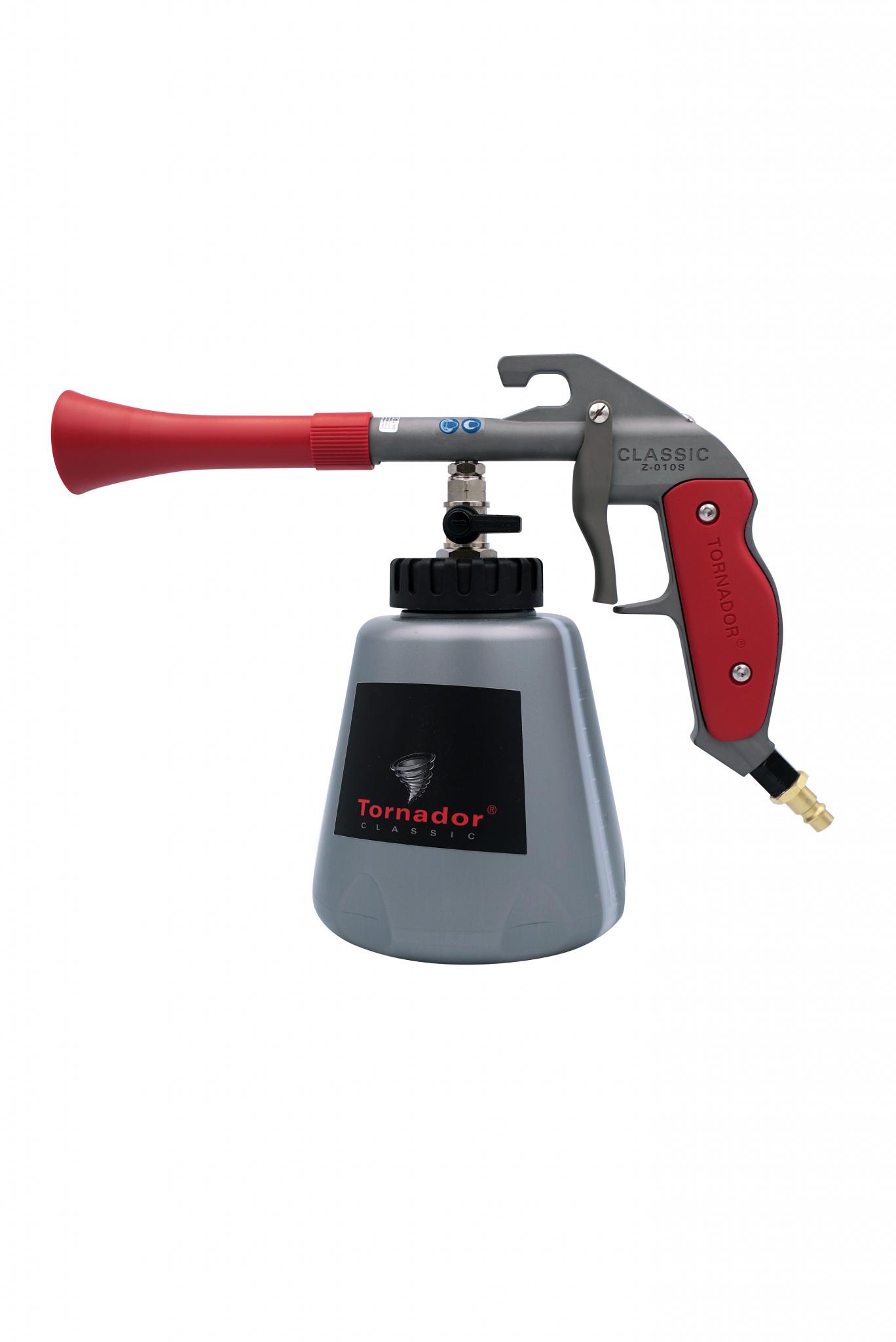 German oil and additive specialist Liqui Moly has launched Tornador Gun, a cleaning gun that uses compressed air. Many car cleaning experts swear by it. "Now our Universal Cleaner can produce even better results," says David Kaiser, head of research and development at Liqui Moly.
It is the original gun from Dehn's Innovations. Customers can order the cleaning gun at the same time as they order their cleaning agent from Liqui Moly and avoid having to order from multiple suppliers.
With its air vortex, the Tornador Gun enables a really deep clean of floor mats, upholstery, air vents and other tight spaces. It is not only for interiors, it can also be used on rims, license plates and tank filler necks, for example. Liqui Moly's Universal Cleaner should be used at a concentration of 1:10.
"We don't manufacture tools," says David Kaiser. "But our philosophy is to not just supply automotive chemicals, but to also offer the tools required to use these chemicals in the best possible way."