Pirelli-shod JWRC to be decided at Rally Turkey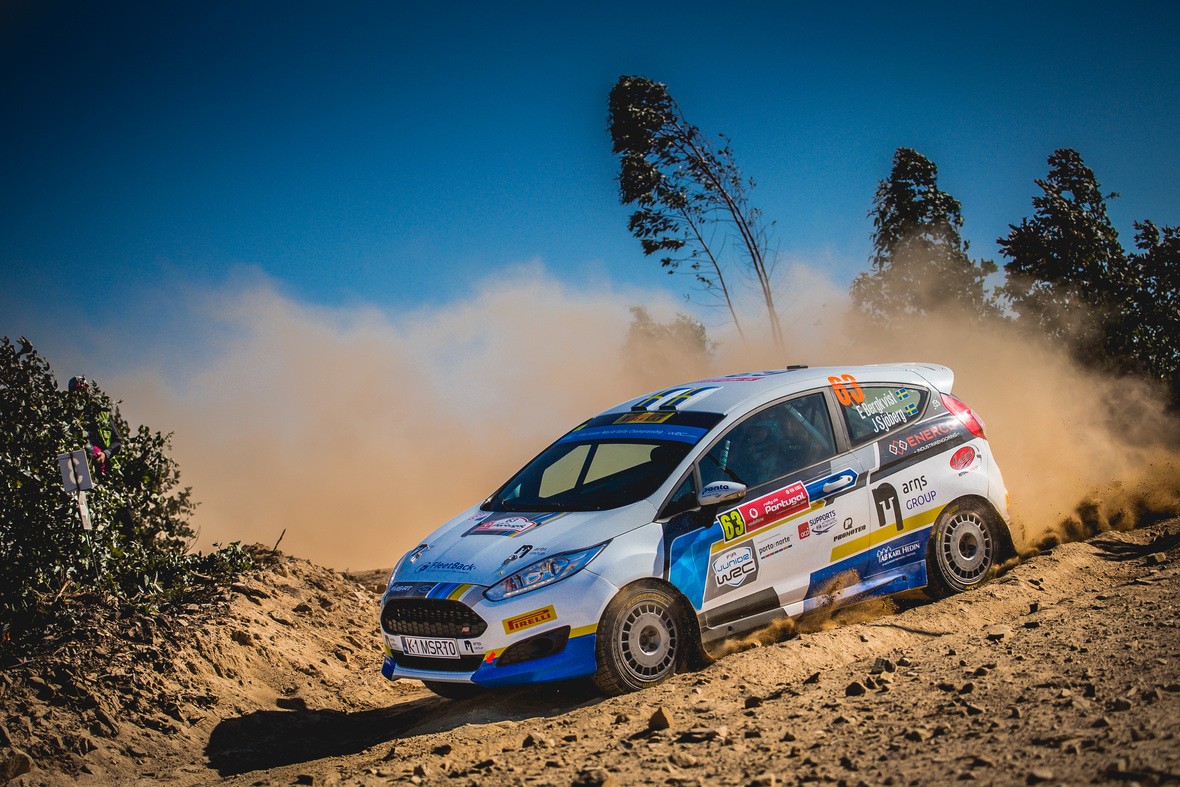 The 2018 Junior World Rally Championship (JWRC) will be decided by the final round, Rally Turkey. Getting under way this evening, Rally Turkey is a new event where the young drivers, who compete in identical Ford Fiesta R2s fitted with Pirelli tyres, gain a chance to obtain double points. Eight crews still have a mathematical chance of claiming the top prize, a new Ford Fiesta R5 with a tyre and fuel package, together with support for the 2019 WRC2 season.
Turkey returns to the WRC schedule after being absent since 2010, with a new location in Marmaris on the Mediterranean coast. Crews have been discovering the stages for the first time in the pre-event recce this week, with a combination of smooth open roads and rockier mountain tracks anticipated. The rough surface combined with high temperatures will make for a rigorous test for the tyres.
Thirteen drivers are entered for the JWRC finale. Emil Bergkvist leads the championship after a consistent season so far, 14 points ahead of his fellow Swede Dennis Radstrom, who won in Sweden and Portugal. Also in contention are Jean-Baptiste Franceschi, winner of his home event in Corsica, and Finland winner Ken Torn from Estonia. Julius Tannert, Callum Devine, Enrico Oldrati and local driver Bugra Banaz all still have an outside shot.
Pirelli also equips a number of drivers in the WRC2 class for R5 cars, including the three-time European champion Kajetan Kajetanowicz and a host of local drivers, led by Murat Bostanci and Yagiz Avci.
The tyre maker will supply its crews with the Pirelli Scorpion K, which is designed to efficiently evacuate loose gravel and improve performance without compromising on durability. It is available in two compounds for both Junior WRC and WRC2: the hard compound K4 and the soft compound K6. Drivers are allowed to use up to 22 tyres during the event, with a separate allocation for the shakedown.
"At Pirelli, we firmly believe in giving young rally drivers opportunities, through programmes like Pirelli Star Driver and WRC Academy in the past," comments Terenzio Testoni, rally activity manager at Pirelli. "These have led to factory seats for many of the graduates, such as Ott Tanak, Hayden Paddon and Craig Breen. Now we look forward to seeing who will be the next young star to follow in their established footsteps, on what is sure to be a very demanding new event."