LeasePlan and SAIC partner in bringing  zero emission LCV to Europe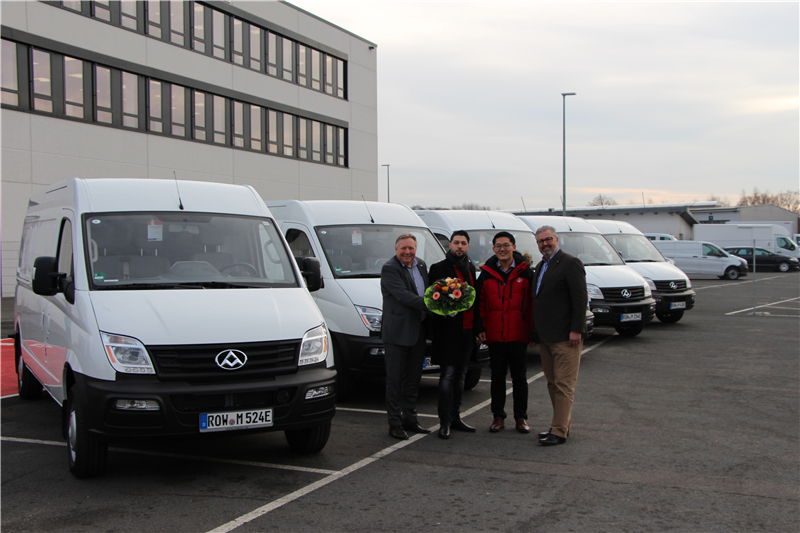 LeasePlan Corporation N.V., known for its Car-as-a-Service concept, and SAIC Mobility Europe, a division of China's largest vehicle manufacturer, have signed a Memorandum of Understanding to bring the first large full electric Light Commercial Vehicle (LCV) to continental Europe. Tyres & Accessories understands that tyres and maintenance are included in the deal.
Under the exclusive partnership, LeasePlan will provide operational leasing solutions for SAIC's Maxus zero emission electric LCVs in continental Europe. The agreement centres on the Maxus EV80, as well as new line extensions. The Maxus EV80 is the first large electric LCV that can be delivered at scale and has a competitive total cost of ownership compared to internal combustion engine (ICE) LCVs.
Tex Gunning, CEO LeasePlan, said: "Today, there are hardly any LCVs on the market that can meet the increasing demand for last-mile delivery in a sustainable way. Our new partnership with SAIC will enable us to serve the growing need for zero emission LCVs – and at a competitive total cost of ownership compared to ICE vans. Making the transition to an electric fleet is one of the easiest ways for businesses to lower their emissions and to help tackle climate change. LeasePlan is fully committed to making it as easy as possible for all our customers to start electric."
Speaking at the IAA, Pieter Gabriëls, managing director of SAIC Mobility Europe, said: "Securing this new agreement with LeasePlan, a world leader in Car-as-a-Service, underlines the demand for the EV80, as well as the robust business plan for Europe which we are now putting in place."
Operational leasing services provided by LeasePlan for the new, sustainable range of Maxus LCVs will include configuration and customisation, finance, insurance, fleet management, repair, maintenance, tyres and remarketing. In addition, LeasePlan will provide Maxus electric LCV customers with end-to-end charging infrastructure, as well as access to a network of 75,000 charging points through LeasePlan's existing partnership with Allego.
SAIC's affiliated vehicle companies include Morris Garages, SAIC MAXUS, SAIC Volkswagen, SAIC-GM, Shanghai General Motors Wuling (SGMW), NAVECO, SAIC-IVECO Hongyan and Shanghai Sunwin Bus Corp (SUNWIN).
SAIC Motor's car sales hit 6.93 million units in 2017, up 6.8 per cent on the previous year and keeping its leading market share in China. In 2017, the company climbed 5 places to rank 36th on the annual Fortune Global 500 list, thanks to its $128.819 billion in revenues.