Kumho Tire to aid Pakistani firm's entry into tyre manufacture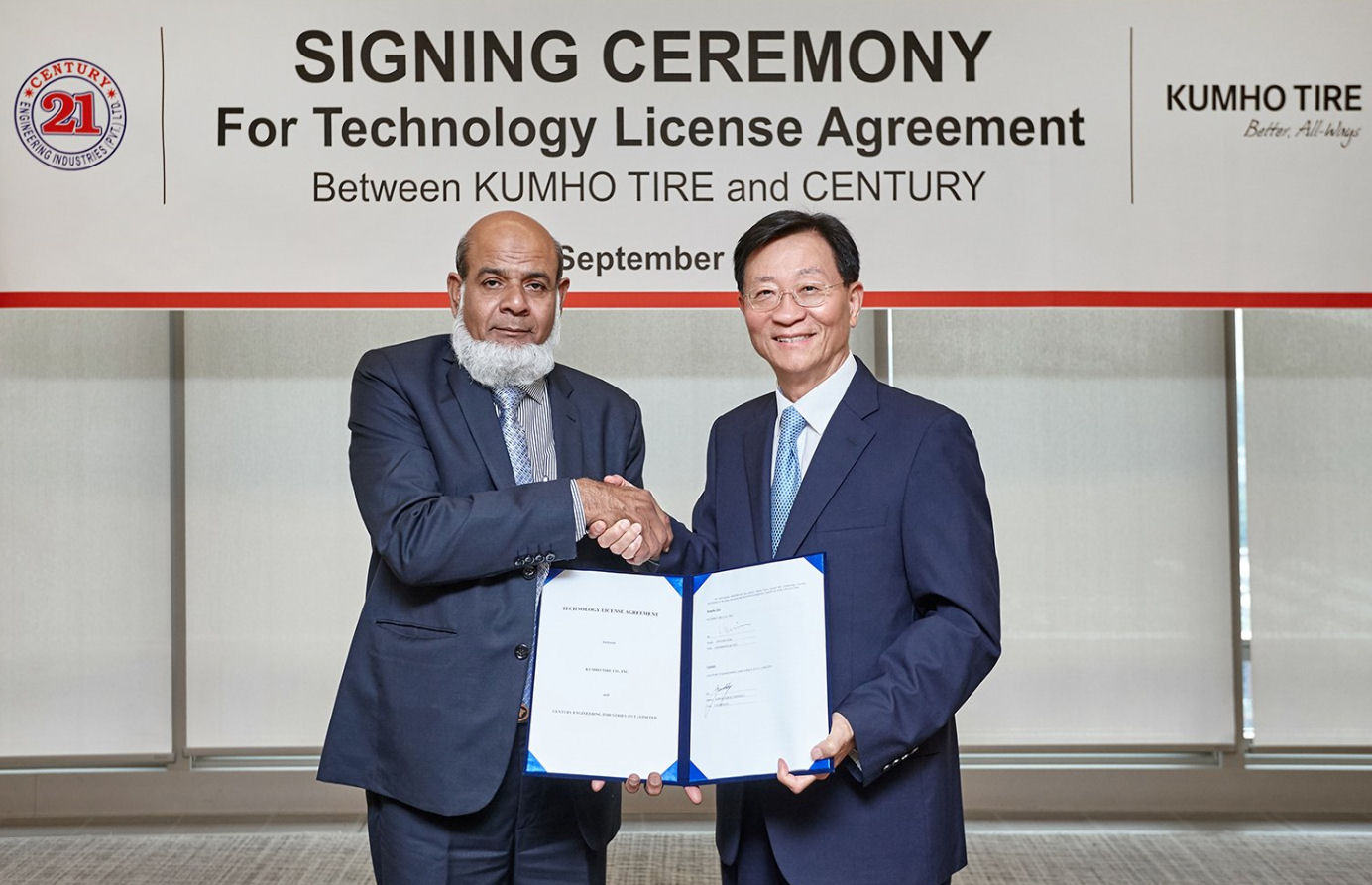 Under a technology transfer agreement signed with Pakistan-based battery manufacturer Century Engineering Industries, South Korean tyre maker Kumho Tire will provide technological and manufacturing know-how as Century establishes its own tyre production plant. The agreement signed in Seoul today covers the ten-year period to September 2028; Century Engineering will initially pay Kumho Tire US$5 million and 2.5 per cent of turnover for the assistance provided, with the contract scheduled for review after five years.
Century Engineering Industries, best known for its 'Phoenix' brand of batteries, first decided to broaden its activities to include tyre manufacture in May 2017. Its plans call for a factory with an annual capacity of 5 million passenger car and commercial vehicle tyres, however capacity in the first project phase will be one million pieces.
"This contract for exporting technology is proof that Kumho Tire, which is known as a leader in technology, has resolved the worries that its sale caused for a while, and is still in a good condition in regards to quality and technology," said Kim Jong-ho, chairman of Kumho Tire, in a Korean-language statement. "We will continue to explore and diversify our businesses to improve our earnings, not just by manufacturing tyres but also by developing technology exports as a new model for generating revenue."
Until recently, Kumho Tire was engaged in a technology sharing agreement with Yokohama Rubber; this tie-up was terminated by the Japanese partner on 6 July, the day Chinese manufacturer Doublestar Tire completed its acquisition of a 45 per cent share in Kumho Tire.