IAA launch for Goodyear Fuelmax Performance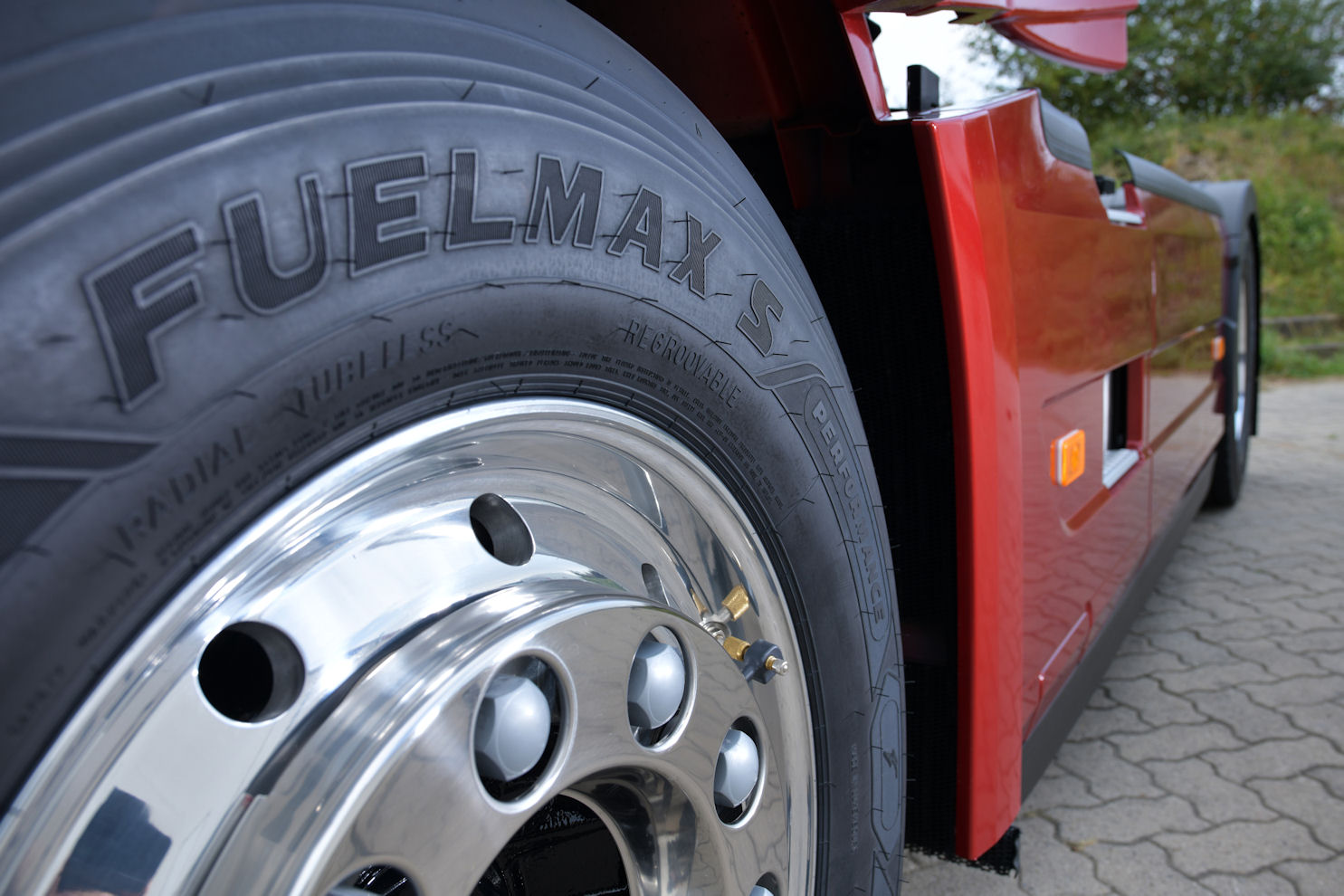 Goodyear has introduced what it calls its "most fuel-efficient" truck tyre range to date. Presented at the IAA Commercial Vehicles 2018 show in Germany, the new Goodyear Fuelmax Performance products are the first Goodyear truck tyres to feature full silica tread compound technology, achieve an EU tyre label grade 'A' for fuel efficiency and meet full 3PMSF 'snowflake' winter tyre requirements. The tyres anticipate proposed EU legislation to reduce heavy duty vehicle CO2 emissions by 15 per cent in 2025 and 30 per cent by 2030.
"Tyres are crucial for sustainable mobility and are core components of vehicle performance. The new Goodyear Fuelmax Performance tyres demonstrate our understanding of the challenges and opportunities that environmental objectives pose for our customers. They further show our commitment to supporting OEMs and fleets in achieving those objectives and reducing costs," said David Anckaert, vice-president Goodyear Commercial Tires Europe.
The range includes two Fuelmax S Performance steer tyres and a Fuelmax D Performance drive tyre. In addition to 3PMSF and an 'A' grade for fuel efficiency, the tyres offer a 'B' grade for wet grip and a single soundwave on the EU tyre label. Each tyre also features an embedded RFID tag that allows simple identification by an external device linked to tyre management systems.
The Fuelmax S Performance is available in 315/70R22.5 and 385/55R22.5 versions. The 315/70R22.5 steer tyre has five ribs and the 385/55R22.5 six; both tread patterns are said to optimise water distribution and facilitate regular wear, with wet braking performance maintained well into the tyre's life.
The Fuelmax D Performance drive tyre is produced in size 315/70R22.5 and features Goodyear's IntelliMax Groove technology. The tread design assists traction and cleaning with self-generating grooves appearing at 60 per cent tread wear to ensure life-long traction, high mileage and low rolling resistance. Full tread depth visibility at any position is ensured by 16 measuring windows.