Hankook Tire sponsoring AS Monaco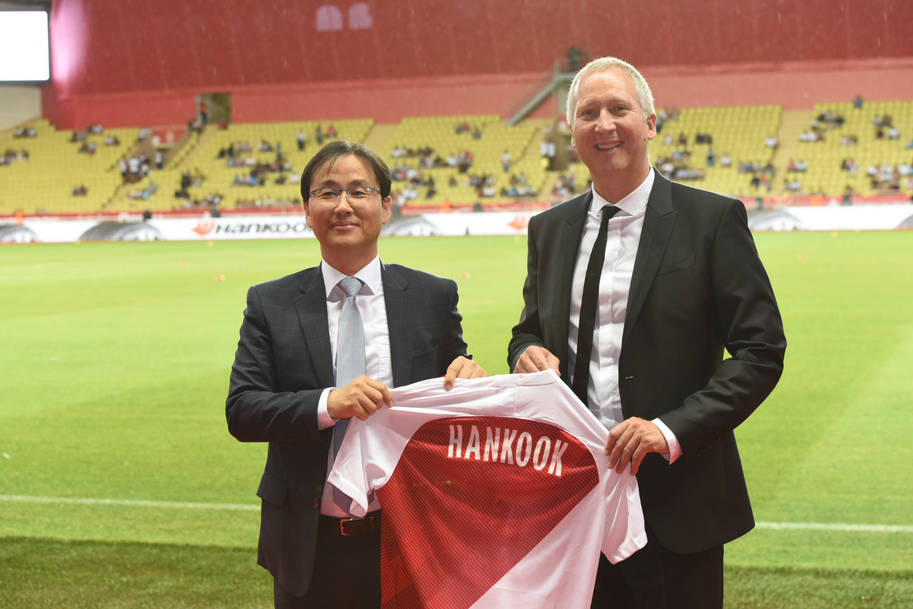 Under a new partnership, Hankook Tire has become a sponsor to Association Sportive de Monaco, runner-up in France's top football league last season. The tyre maker's partnership with AS Monaco FC will initially cover a two-year period and gives Hankook brand exposure at the club's home ground, the Louis II stadium in Fontvieille, during Ligue 1 home matches as well as hospitality opportunities.
"We are very pleased to announce this partnership with Hankook, with whom we share the ambition to be at the forefront of performance to offer our fans, and our customers, a unique experience and emotions," said Vadim Vasilyev, vice-president and chief executive officer of AS Monaco. "In addition, this association with a leading international company in its sector, emphasises the increasing attractiveness of the club and will allow each of our brands to strengthen its reputation and continue to grow."
"We are very proud to be involved with AS Monaco FC, with whom we share the culture of innovation, high-end standards and a vision of the performance that links creativity and efficiency," commented Jong Woo Kim, managing director of Hankook Tire France. "Our ambition is to strengthen our image as one of the top tyre brands in the world and extend our market share in France. This partnership is a great tool to reach our goals."
Hankook Tire has been a global sponsor of Real Madrid C.F. since 2016 and is involved in the UEFA Europa League throughout Europe. On a local level, Hankook's German subsidiary sponsors Bundesliga club Borussia Dortmund, while the Czech branch sponsors Sparta Prague and the Russian Hankook office sponsors Spartak Moscow.