Fleet successes point to 'bright future' for Michelin TPMS Light Fleet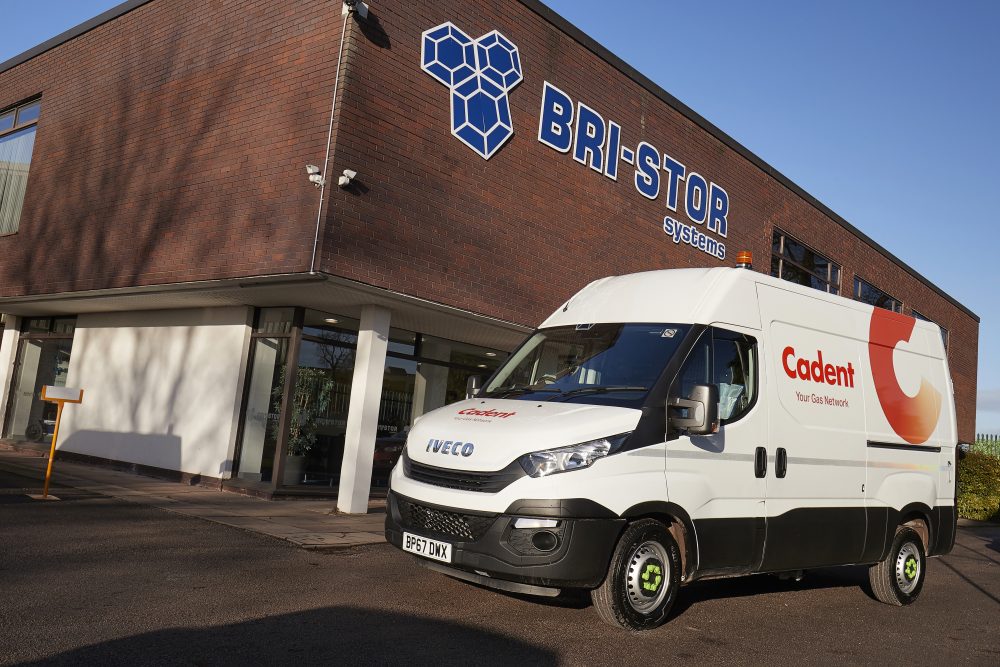 Bri-Stor Systems, the UK's largest manufacturer of light commercial vehicle conversions and van storage, will have fitted more than 1,000 Michelin Tyre Pressure Management System Light Fleet kits throughout a number of major fleets by the start of 2019.
The Wheely-Safe-developed system, licensed by Michelin, is an intuitive, low cost, and extremely effective retrofit solution which alerts the driver of any tyres in distress through loss of pressure, fast leakage or an increase in temperature – often the sign of an impending tyre blowout. Richard Issitt, sales & marketing director at Bri-Stor Systems, says the technology is proving popular.
"We have fitted Michelin TPMS Light Fleet onto more than 500 vehicles and the feedback we've got from the likes of Cadent, National Grid and others has been really positive – Cadent in particular has decided to put it on all their new vehicles," he says.
"By early 2019 we will have fitted it on to well over 1,000 light commercials; and with other major fleets also taking part in trials we think it has a bright future. Naturally, it's also on our own vehicles and we will be actively recommending it to our customers."
Wheely-Safe's patented 'search and assign' technology allows the driver to hook up to any trailer with the TPMS sensors fitted, and move them between different wheel positions, without any reprogramming – an innovation Issitt thinks is an important feature.
"The fact Michelin TPMS Light Fleet is simple to fit to trailers was an important factor in one of our biggest customers taking it on – and I think that will be the case for other operators. There's a lot of trailers towed by LCVs in the utilities sector, and this is a simple way of significantly increasing the safety and efficiency of the whole vehicle package."
Michelin TPMS Light Fleet comprises a set of robust TPMS sensors which replace the traditional valve caps and auto-pair with a small solar-powered windscreen display.
It also includes a contactless tyre pressure checker which, when held next to the sensor, displays the exact pressure via the digital readout – without the hassle of connecting a gauge to the valve, which removes air and is unhygienic.
The display unit provides early low-pressure warnings via a flashing icon every 20 seconds as soon as a tyre becomes under-inflated by 15 per cent. An audible alert is added when the pressure either drops by 25 per cent, or should the tyre be over-inflated by 35 per cent or more.
For fast leakage (at least 2 psi per minute), all icons flash in addition to a beeping alarm, alerting the driver to pull over. A flashing light on the relevant TPMS sensor will then indicate the affected tyre position, allowing the tyre to be re-inflated. Once completed, the receiver reverts to reporting mode.
The sensors also alert the driver if internal tyre temperatures exceed 90 degrees C, which could indicate possible brake or hub issues within the axle or the tyre is simply getting too hot and has the potential to blowout.