Dunlop – 2 further years with BMW Motorsport in VLN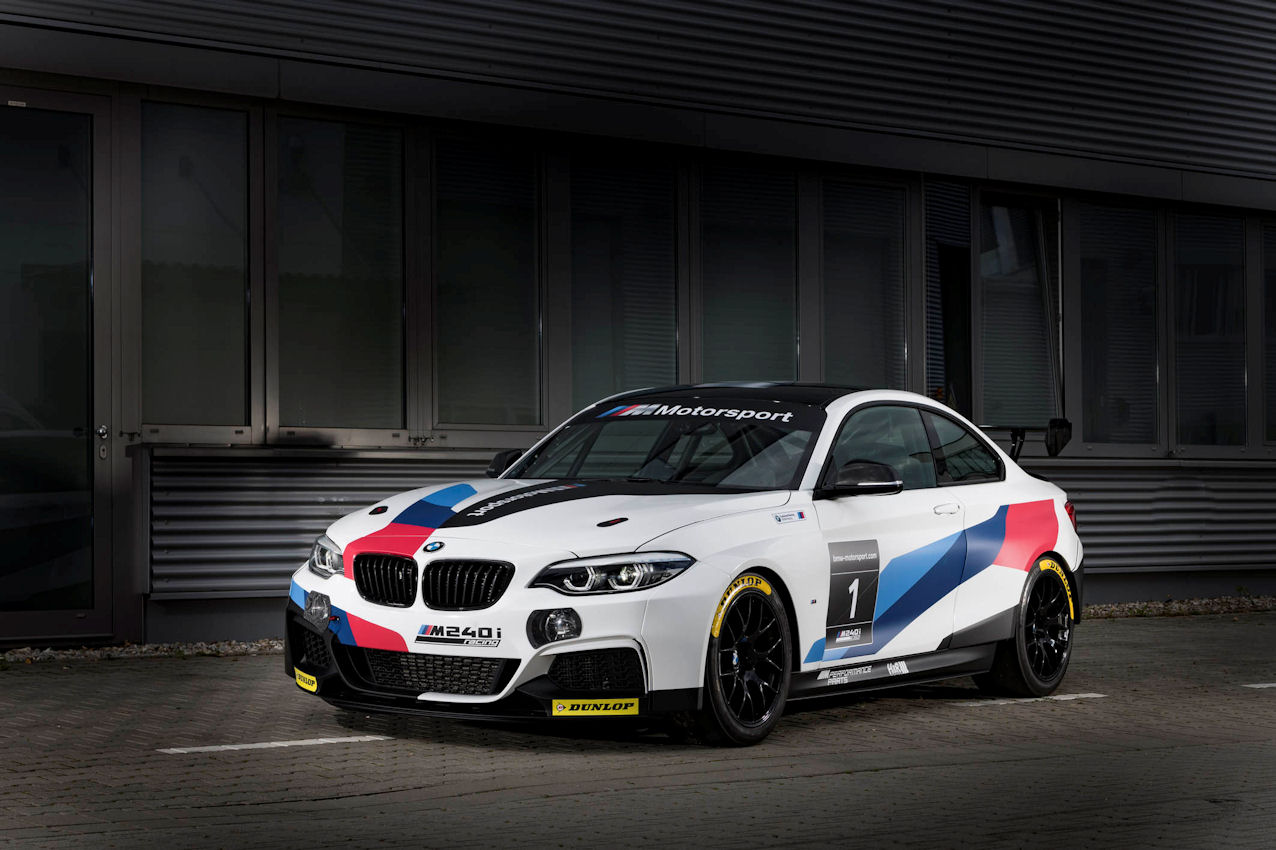 BMW Motorsport and Dunlop have extended their long-established partnership in the VLN Endurance Championship for at least another two years. The tyre maker will continue to equip all BMW Cup-class cars in the VLN races. These races are run at the Nürburgring Nordschleife, and Dunlop will also supply its 265/660 R18 racing tyres for the circuit's 24-hour race.
The BMW M235i Racing Cup has been one of the best subscribed and most competitive classes in the VLN since 2014. For the coming season, the category gets a facelift with an 'Evo' package upgrading the cars to BMW M240i Racing Cup specification.
"We are pleased that the successful and enduring partnership with BMW Motorsport continues on the world's longest and toughest racetrack" says Alexander Kühn, product manager Dunlop Motorsport EMEA. "For years, the BMW Cup class has invariably offered high-class motorsport and thrilling battles. This Dunlop tyre was tuned for the BMW on the Nürburgring Nordschleife, so that it provides confidence to motorsport beginners as well as experienced drivers."
"We are pleased to continue the good and extremely successful cooperation with our tyre partner Dunlop and the VLN for another two years," adds BMW Motorsport director Jens Marquardt. "With this contract extension, we make another clear commitment to customer sports. The BMW M235i Racing was a great success right from the start as a standard-fit, affordable model for motorsport. With the introduction of the BMW M240i Racing Evo package from the 2019 season, we are responding to strong customer demand. I am pleased that we can now offer our customer teams and also our partners the confidence to plan for two more years and reward them for their loyalty."