Delphi Technologies: Automechanika debut for aftermarket packaging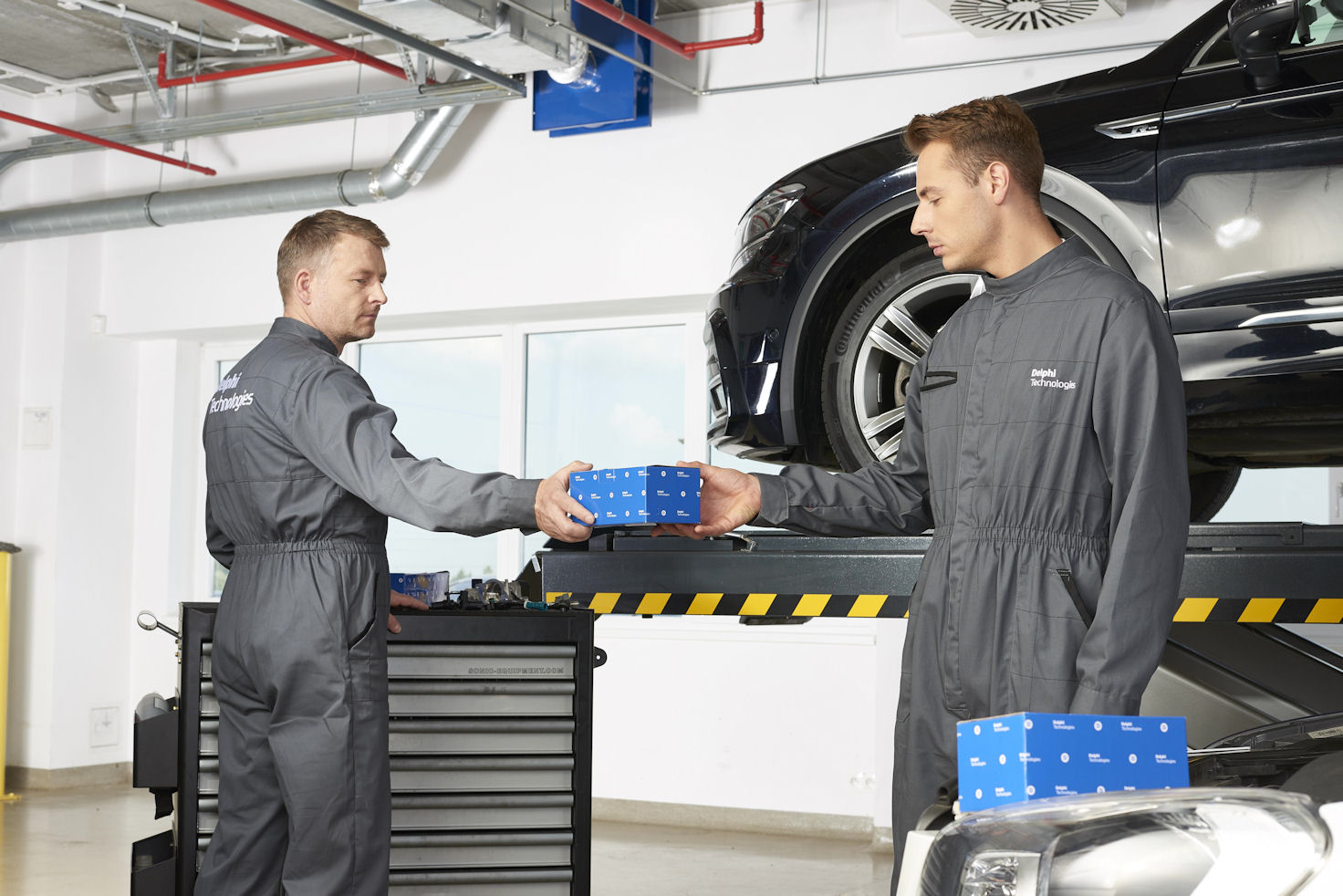 Visitors to the Delphi Technologies stand (hall 4.0, stand C12) at Automechanika Frankfurt this week will be the first to see its newly designed aftermarket packaging. Featuring a new logo in a wallpaper print as well as a retail box based on the current design, the upgraded packaging is part of an extensive rebranding exercise which will see the company transition from its red oval logo to a single, common identity for both OE and aftermarket businesses. An improved layout and higher quality materials will also provide more robust packaging without increasing materials, weight or package size.
The Delphi Technologies branded box is the result of extensive research with the company's global customer base. During this time, it conducted independent research with customers across Europe, Asia Pacific, North and South America, to review a number of different box and label options.
"We're delighted with the outcome," said Neil Fryer, vice-president, global marketing, product and strategy, Delphi Technologies Aftermarket. "The new packaging is clean, fresh and modern, and reflects both our new brand identity and product quality. There's also a strong nod to our current packaging, with retail boxes for our key product programmes featuring a product image and other familiar design elements for greater recognition. This is key as we transition the equity from the old brand to the new."
Creating a design that will display prominently on its customer's shelves was just one of many factors the company considered prior to arriving at a significantly enhanced packaging solution. "We know that quality is important, so we have invested in a new design with higher-quality materials for greater protection during transport and storage," adds Fryer. "We also know that every square centimetre on our customer's shelves counts, so we've improved the size and orientation of our boxes too. This will help optimise shelf space and reduce waste, making for a more customer and environmentally friendly solution."
As part of Delphi's commitment to simplify the repair process for its customers, the new packaging also features an improved label that clearly conveys information needed to quickly identify a part. This includes line drawings and the location of the part for some products. Critically, all labels on both its existing and new packaging, will include the red oval alongside the Delphi Technologies logo for a seamless transition.
The packaging launch is one pillar of a fully integrated brand conversion programme that also includes a new brand campaign, digital activity, marketing material, signage and packaging inserts which will reach thousands of installers in selected countries. This activity is all geared towards ensuring the new brand is both understood and valued throughout the distribution chain. The Delphi Technologies-branded boxes will be progressively rolled out from the end of this year across multiple products. During an interim period, customers will continue to receive Delphi products in both old and new-look styles.