Why tyre shops don't have to revolve around men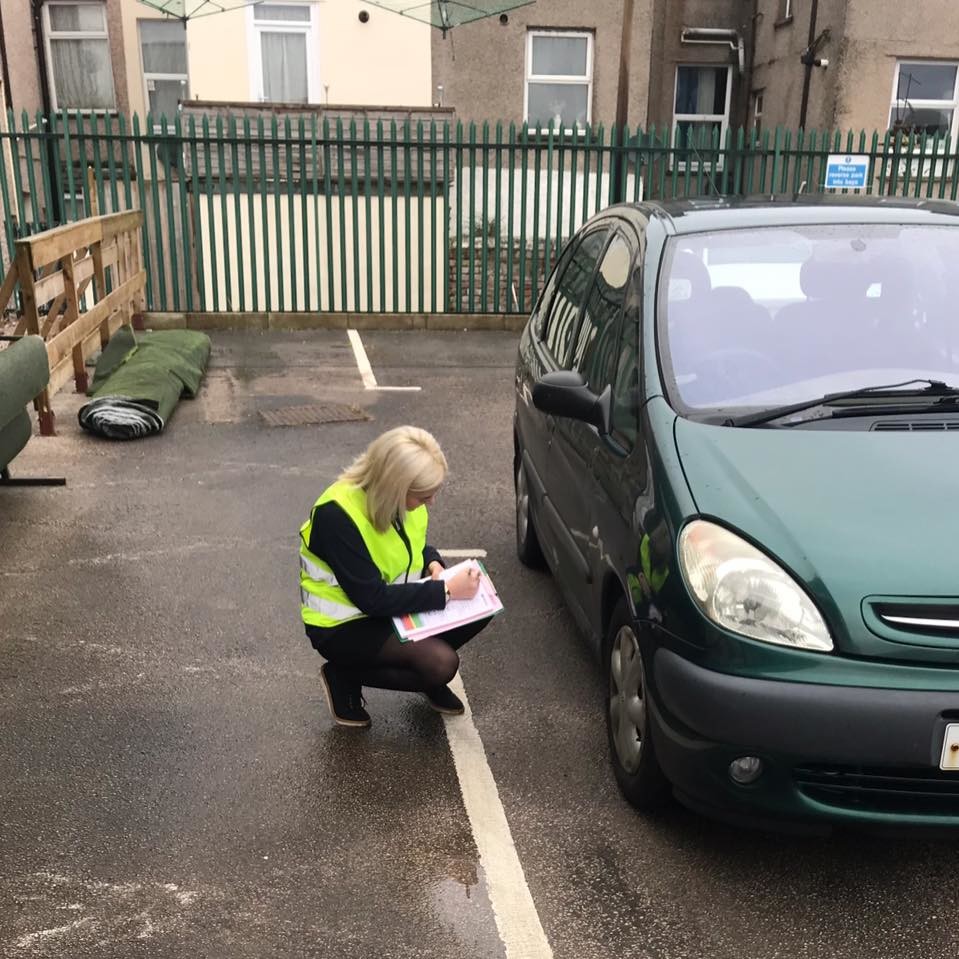 In March, Quantcast published data suggesting the automotive sector is missing the mark when it comes to communicating with motorists.
You might think advertising campaigns focused on themes such as "road", "speed" and "fast" come with the territory, but the survey revealed that such clichés are actually shutting out up to half of potential customers. Why? Because such concepts are generally designed to appeal to men, despite growing purchasing power among women. Indeed, UK government data shows that car ownership among women increased 75 per cent in the 20 years up to 2014.
There may be exceptions, but what's true for the automotive sector is often true for the tyre business. According to third party market research passed to Tyres & Accessories at the time, in 2003 69 per cent of tyres in the UK were purchased by men. What's worse is that this figure actually got two percentage points worse each year for the next two years. As a result, on average almost three-quarters of tyres were bought by men ten years ago. Break that data down by retailer and you can see that, while most hovered around the two-thirds mark, some of the best-known names were shown to be considerably more male-dominated. The worst offender – a well-known national tyre retail chain – had an 82 per cent male clientele.
The good news is that data like this was a wake-up call for many. Since then things have changed significantly. Organisations like the Foxy Ladies Drivers Club have been instrumental in making garages and fast-fits more female friendly by requiring that garages sign the "Foxy Promise" to "never overcharge, patronise or sell you anything you don't need". In other words, the realisation that women have been uncomfortable doing business at tyre shops has forced retailers to up their game.
But what does it look like on the ground? And how does it feel to be on the other side of the counter – as a woman in the tyre industry? With these questions in mind, T&A spoke with Sophie Bailey, sales director at Morecambe-based Westgate Tyres.
'I never wanted to work in tyres'
Describing herself on her LinkedIn profile as "Just a young girl making her mark on a male dominated world", Sophie Bailey is more familiar than most with the pressures and prejudices women encounter. Her professional life began – like many in the tyre industry – with an introduction to graft, working in market sales, then in the hospitality sector as a teenager. However, an interest in cars, a passion for track days as well as a desire for better prospects led her to tyres. Now Bailey "aims to promote Tyre Safety in the UK" and "make a difference to the safety of children, young adults and adults."
At Westgate Tyres the role of sales director includes social media marketing, something that the team uses to raise the profile of tyre safety in general as well as women-oriented tyre nights. There are even plans for young-driver oriented nights. As we have seen, Bailey happens to be a fan of "speed" and track days, but you may also have noticed that her sales approach is more about raising awareness and engaging customers with quality service rather than simply trying to sell a tyre. But that doesn't mean it is any less successful. On the contrary, since Bailey took over as sales director sales are said to have increased significantly.
During our interview in the sales reception of Westgate Tyres, it gradually became apparent that the majority of customers were women – something like three-quarters. Of course, this anecdotal experience of an hour in Westgate Tyres during a sunny weekday is not scientific, but it is still the complete opposite of what the market research showed 15 years ago. In addition, the conversations with customers were much more wide-ranging than "what's the damage?". There was talk of recent ladies' days, the company's loyalty scheme and more. In other words, not only are Westgate Tyres winning more women, but by doing so the company is also winning more repeat business and developing long term relationships with its clients.
According to Bailey, Foxy Lady founder Steph Savill's campaigns to raise tyre awareness amongst women have inspired her to go to the next level. The next thing is to extend the concept of lady's nights and target other demographics. In short this means a focused campaign aimed at young driver safety. This initiative hasn't been staged yet, but it is already getting national attention, with Bailey presenting on it at the recent TyreSafe day. But what's clear is that Westgate Tyres' decision not to focus on men at the exclusion of women has a number of positive ongoing effects. Not bad for someone who admits she never originally wanted to work in tyres.