Vredestein introduces tyres for modern classics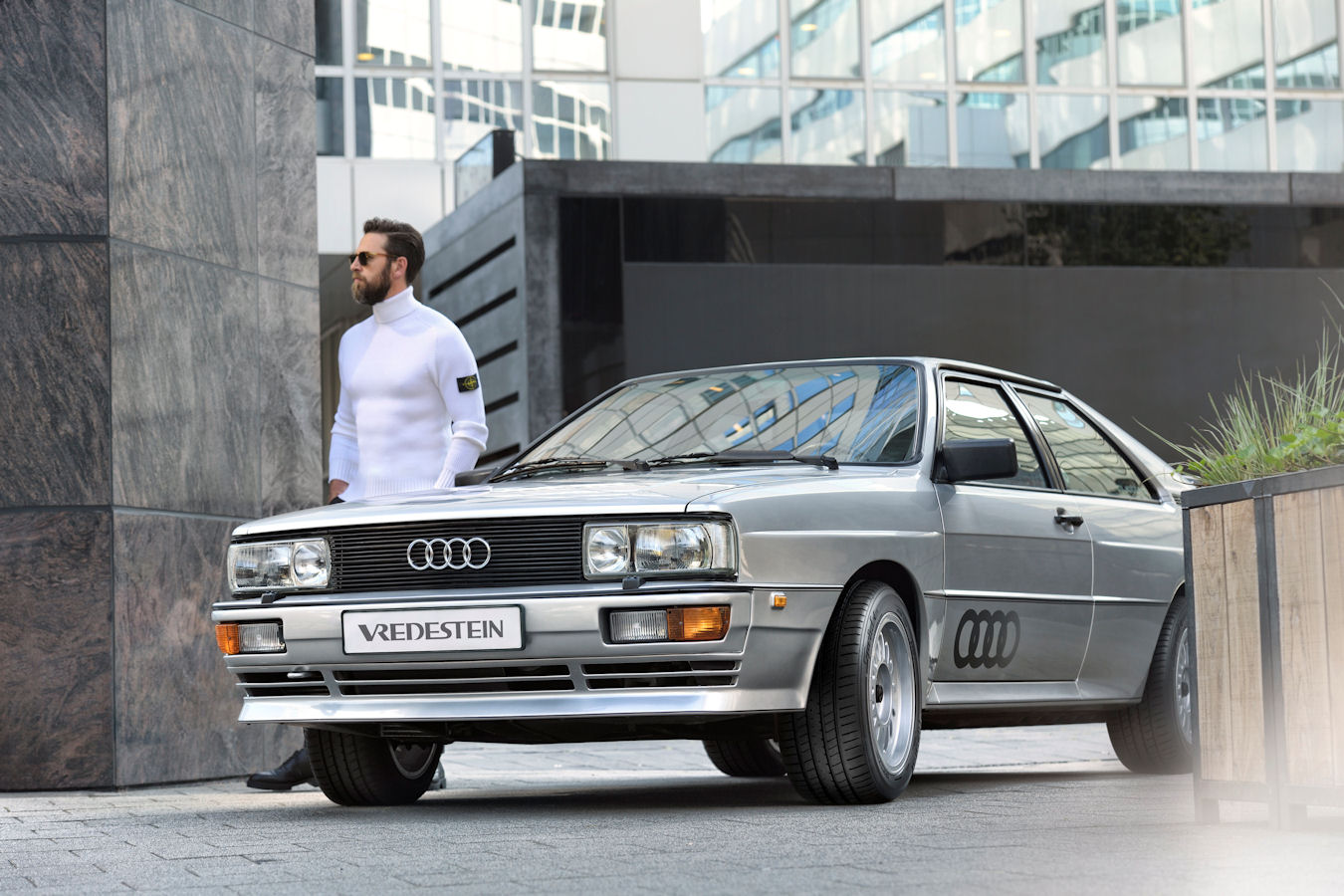 The Vredestein tyre range has been expanded in response to fast-rising demand for modern classic cars. The first tyre will be launched in September and is designed for the original Audi Quattro. The tyre's development was assisted by none other than former Formula One champion and Vredestein ambassador Jochen Mass.
"There is more and more appreciation for cars from the 1970s, '80s and '90s – so called youngtimers or modern classics," says Mass. "They are also about to become classic cars, properly speaking. Unfortunately, manufacturers have already stopped producing original tyres for such vehicles. Owners are therefore forced to fit more modern tyres on their youngtimers, often with less than optimal results from an aesthetic point of view."
"Vredestein believes that a quality product with a retro look developed specially for youngtimers is a better choice," Mass adds. "The value of youngtimers is growing and retro tyres that match their era of origin help preserve the magic of these cars. Vredestein gives the youngtimer tyres a fitting tread and an elegant sidewall design, while manufacturing them according to the latest production methods and strictest quality requirements. The drivers thus get optimised grip – but combined with a retro look."
Vredestein will release its modern classic range under the name Sprint+. As mentioned, the first will be a very special fitment: a 215/50 R15 for the legendary 'Ur-Quattro'. This tyre size has not been available anywhere for a long time.
"The UK market for classic and modern classic vehicles is at an all-time high," says Karl Naylor, Apollo Vredestein UK country manager. "Vredestein has a long history of producing classic car design tyres with cutting-edge technology and is perfectly positioned to fulfil demand from a market overall worth more that £5.5 million (according to data from The Federation of British Historic Vehicle Clubs) in the UK. Some models from the '70s and '80s are sought after by enthusiasts who loved them when they were new; their popularity and suitability for everyday use drive the demand for suitable safe, good quality tyres.
"By the first half of 2019, we expect to have approximately ten different tyre sizes for youngtimers," says Michele Sala, product manager passenger vehicle tyres at Apollo Vredestein. "Vredestein maintains intensive contact with the major tyre dealers and historic car clubs to explore demand for various sizes of youngtimer tyres. Tyres for popular brands such as Porsche, Jaguar, Mercedes-Benz, BMW and Alfa Romeo are among those being considered."