Sumitomo Rubber Industries becomes ball supplier to Australian Open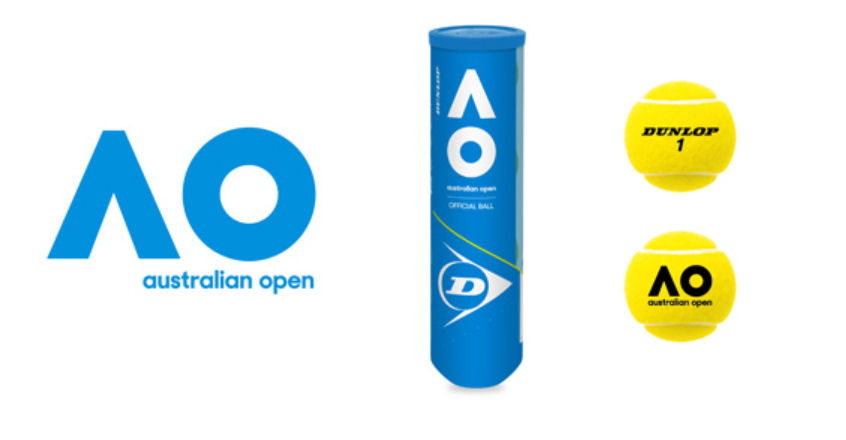 Sumitomo Rubber Industries, Ltd. (SRI), manufacturer of the Falken tyre brand as well as the Dunlop tyre brand for Japan and several other markets, has entered into a sponsorship agreement for the Australian Open. The agreement with Tennis Australia sees SRI become official supplier of tennis balls for the Australian Open starting in 2019, and official supplier for the Emirates Australian Open Series. As such, SRI is the first Japanese company to become an official ball supplier for a Grand Slam tournament.
"We are delighted to partner with Dunlop on the new Australian Open ball," states Craig Tiley, Australia Open tournament director. "Our aim is to provide the players with the best possible playing environment and we believe they will be very happy with the quality, standard and consistency of play of the new Australian Open Dunlop ball in a wide variety of conditions. We've worked closely with Dunlop for some time and are impressed with their quality control at every stage, from design right through to the manufacturing process. Many of our current and former players have also put the new ball through its paces, both in Australia and around the world, and this process will be ongoing to ensure there's consistency of play in a variety of conditions.
"We welcome Dunlop to the Australian tennis We welcome Dunlop to the Australian Open family and look forward to a fantastic partnership which extends across all levels of the sport," adds Tilley.
Sumitomo Rubber Industries says it intends to contribute towards promoting the Australian Open and enhancing its brand image together with Tennis Australia. The official balls are scheduled to be released as 'Dunlop Australian Open' tennis balls in the first half of 2019 with an open price tag.
The Australian Open is the only Grand Slam tournament held in the Asia-Pacific region. SRI comments that the sponsorship agreement came to pass "in recognition of the global sales records of our Dunlop tennis balls, the instances of actual use of the balls on ATP and WTA tour, the high quality and stability highly evaluated by top-ranked players, the wide sales network in Asia, and the Sumitomo Rubber Group's high technological capability in tyres, industrial products, and sporting goods."