Sumitomo Rubber begins commercial tyre production in South Africa plant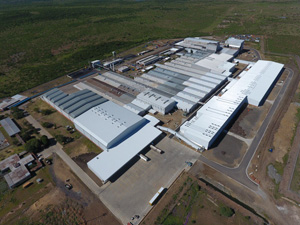 Production of truck and bus tyres began at the Sumitomo Rubber Industries Ltd. factory in Ladysmith, South Africa on 19 July. The tyre maker invested 970 million rand (£55.8 million) to add commercial tyre capacity to the plant, thereby ending Sumitomo Rubber South Africa's reliance upon imports to satisfy demand for its truck and bus tyres in Africa.
The aim is to increase capacity within the 180,000 square metre truck and bus tyre plant up to 750 pieces per day by 2020. The adjacent passenger car and light truck tyre factory in Ladysmith produces 12,500 tyres per day.