ProFlow: OEM performance for the aftermarket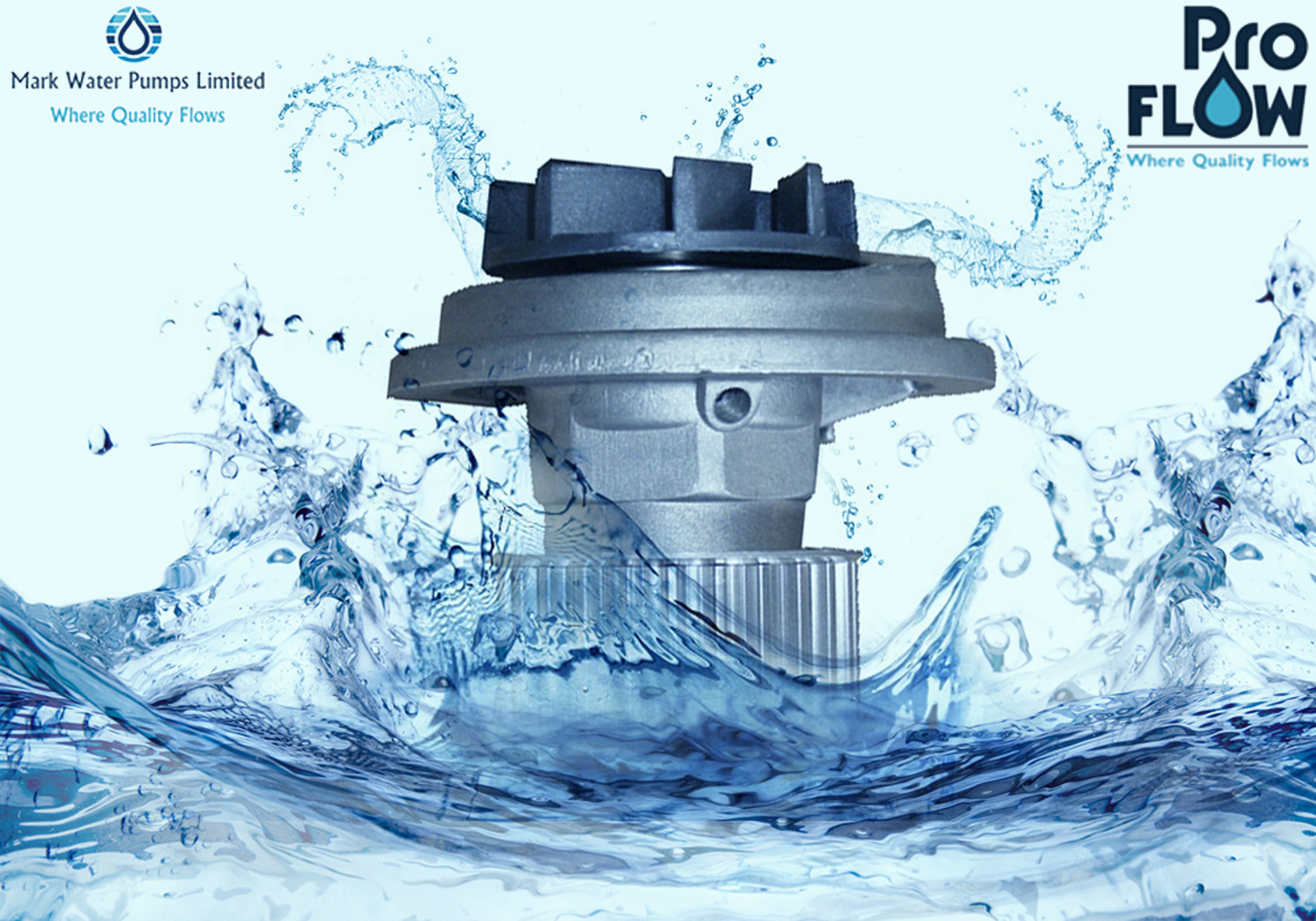 According to David Lewis, Mark Water Pumps Limited has always promoted OEM quality across its product range, and he considers the 'ProFlow' range of automotive water pumps no exception. Mark Water Pumps acts as supplier to leading OEM manufacturers such as Jaguar Land Rover, Aston Martin and Volvo; plant manager Lewis believes ProFlow products provide this "OEM quality and performance for the aftermarket."
Mark Water Pumps already delivers over a quarter of a million water pumps to customers annually from its state-of-the-art production facility, the former Quinton Hazell plant in Wales. Lewis shares that the facility operates according to the quality management standards outlined by IATF16949, and this quality-driven approach ensures the ProFlow range is designed specifically for the water flow needs of each car engine. With over 450 individual part numbers in the range, there's no shortage of choice for car owners.
An OEM equivalent component provides a number of benefits, notes Lewis. First of all, the component will fit seamlessly with the intended vehicle, while operating with the performance expected when the vehicle left the showroom. A water pump that offers an exact fit also enables a faster repair, reducing time on the ramp.
Quality is further assured by Mark Water Pumps' extensive facilities. The 10,000 square metre factory offers a comprehensive design, casting, machining, assembly, stocking and testing capabilities – combining a range of integrated services in-house. Lewis points out that integrated operations translate to increased responsiveness, allowing Mark Water Pumps to promptly meet market demand, thus reducing overall lead times. This means the company can attain the manufacturing and logistical standards required to directly support OEM's, combining availability with quality.
"There are a number of lower quality water pumps currently on the aftermarket, which are not manufactured to any predefined standard. We have seen some products offer less than half of the flow rate of the equivalent OEM part," says Lewis. "With the ProFlow range however, our customers can be sure that the part they are receiving attains an OEM quality benchmark as a minimum. This helps to preserve the health of a vehicle after repair, while also ensuring that the driving experience is protected for the benefit of the owner. It's an OEM approach for the aftermarket – the culmination of our three decades of experience in designing, manufacturing and testing water pumps."