Newest Goodyear blimp to be 'christened' on 30 August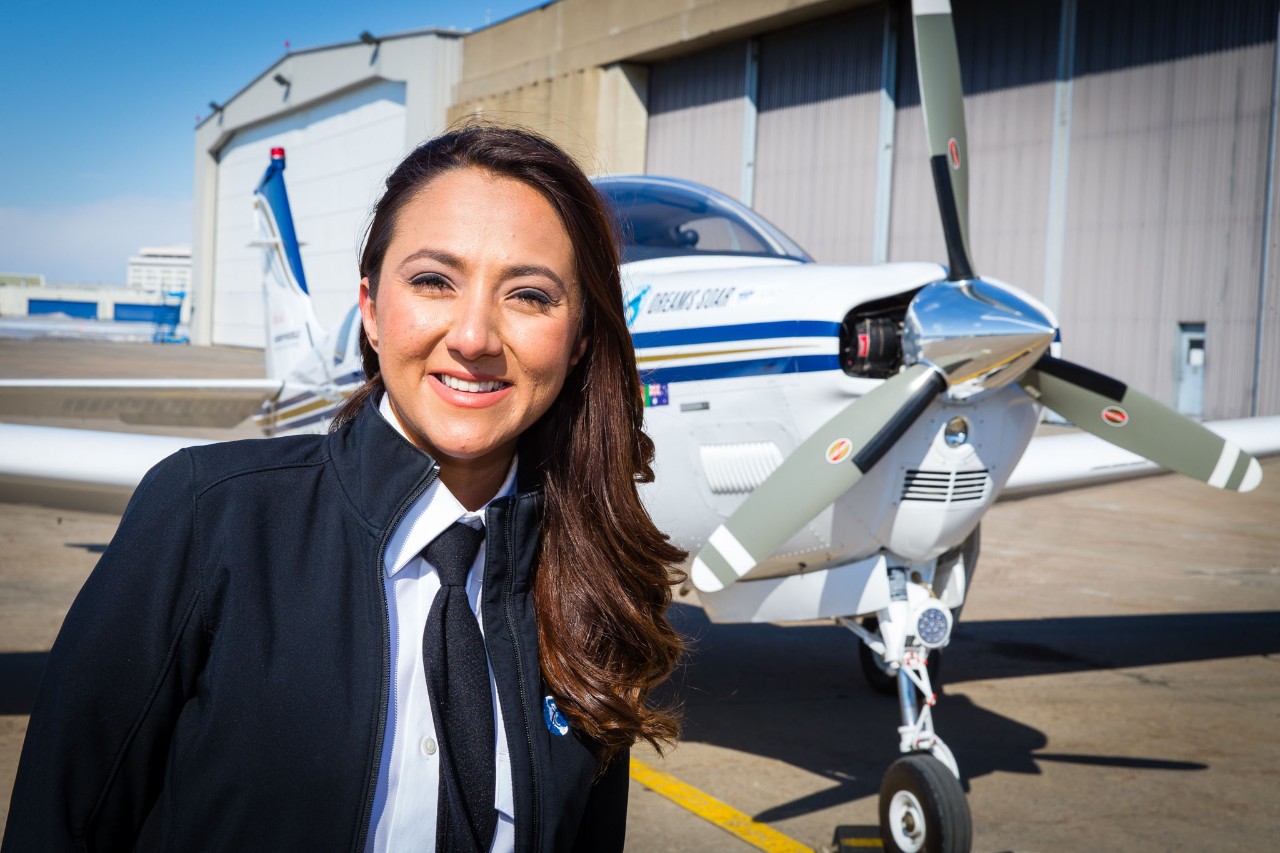 Goodyear Tire & Rubber has selected Shaesta Waiz, the youngest woman to fly solo around the world in a single-engine aircraft, to christen Wingfoot Three. The ceremony for this latest addition to the Goodyear blimp fleet will be held on 30 August at Goodyear's Wingfoot Lake Hangar.
"We're delighted to have Shaesta serve as the christener of our newest blimp," said Richard Kramer, chairman, chief executive officer and president of Goodyear. "Shaesta has an inspiring life story and turned her passion for flying into a record-setting solo journey around the world. She serves as a role model to young women to follow their dreams by pursuing STEM education and careers in aviation."
Waiz travelled more than 24,000 nautical miles on her record-breaking flight between 13 May and 4 October 2017. Along the way, the 30-year-old Afghan-American pilot visited 22 countries and promoted STEM education at outreach events for more than 3,000 girls and boys. Waiz continues advocating for STEM education through her non-profit organisation, Dreams Soar, Inc.
"It is truly an honour to be selected by Goodyear to christen Wingfoot Three. I know Amelia Earhart will be with us on this special day, just as her spirit was with me during the Pacific Ocean crossing from Hawaii to California," said Waiz.
Since 1917, Goodyear has built more than 300 lighter-than-air vehicles for public relations and defence applications, many built at the Wingfoot Lake Hangar in Suffield, Ohio – a facility celebrating its 100th birthday this year.