Hella advances OLED technology for automotive applications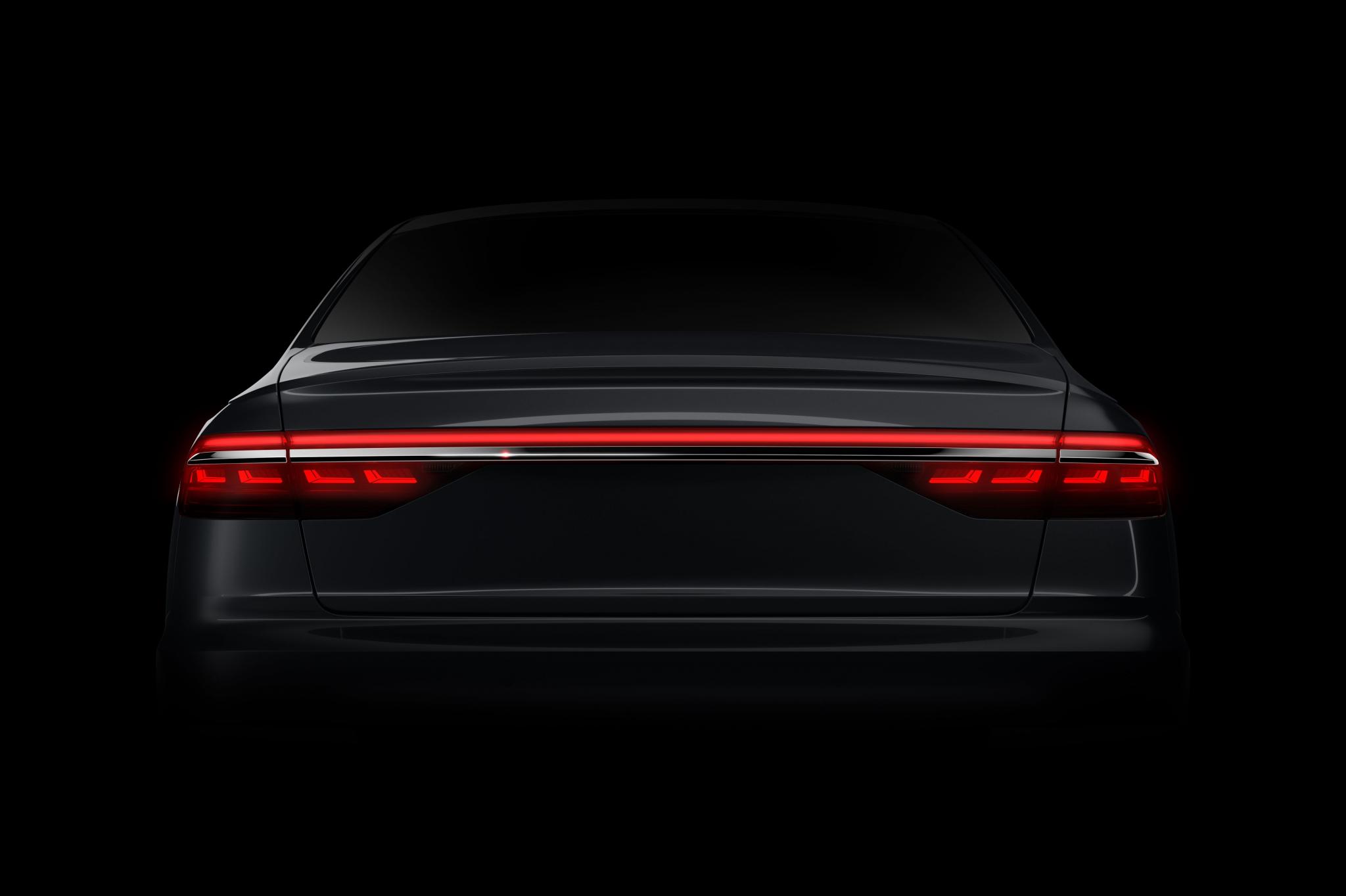 Whether in smartphones or televisions, OLEDs (Organic Light-Emitting Diodes) have already entered the mass market. In cooperation with the lighting and electronics expert Hella, vehicle manufacturer (VM) Audi, has recently integrated OLED technology into the rear combination lamps of its new A8.
The appearance of both headlamps and rear combination lamps is no longer only relevant at night, they have become a significant distinguishing characteristic for VMs, with homogenous lighting functions having a greater importance. Audi's flagship car demonstrates this trend by incorporating it into the lighting of its rear combination lamps. Four upright OLEDs of less than one-millimetre width, are built into each unit and these are subdivided into four individually controllable segments, two for the angular tail light and two for the luxury saloon's stop light.
The OLEDs, which are made from layers of organic semiconductor, can be distributed across a carrier material and with two electrodes, they will illuminate evenly. The technology can therefore remove the necessity of reflectors, light guides and additional optics and allow a homogenous appearance. Dr Michael Kleinkes, head of Lighting Technology Development at Hella, said: "Furthermore, the OLEDs allow completely new design opportunities".
The rear combination lamps in the new Audi A8 consist of three parts and extend across the entire rear of the vehicle. With a total of eight OLEDs, each divided into four segments that can be controlled individually, enables different 'leaving home' or 'coming home' light scenarios The two upper segments make-up the stop light while the lower segments the tail light, both below the LED lighting strip, the combination of which creates the vehicle's unique look.
Hella has been researching OLEDs since 2005, resulting in the new technology now being suitably adapted for VMs, as the products meet their requirements in terms of temperature resistance and long service life etc. In order to integrate OLEDs into the rear combination lamp, developers have invented new connection technology and are using a special adhesive to ensure their safe installation, whilst not limiting the design capacity. The research and development work has been a direct factor in serial production and Hella has successfully introduced a highly-automated assembly line at its Lippstadt factory to ensure the highest standards of traceability and reproduction are met.