GKN's new airport tractor wheel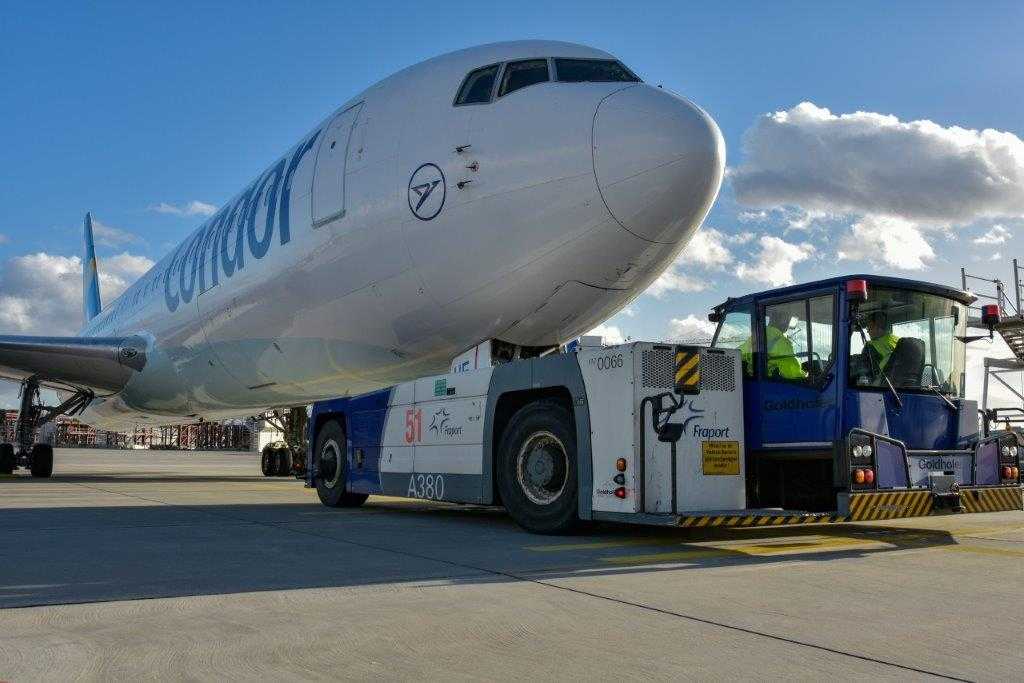 GKN Wheels recently launched a new high-performance wheel for high-load capacity vehicles, with the new wheel capable of taking tyres with 13 bar pressure. The wheel was developed by GKN Wheels' engineering team specifically to meet the requirements of one of Europe's leading manufacturers of aircraft tow tractors, Goldhofer AG. In particular it has been designed for the company's latest tractors which are capable of moving the new larger generations of aircraft such as the Boeing 777 and Airbus A380.
GKN Wheels' product manager, Ole Dall, said: "The design brief for the new tow tractor wheel was technically challenging, given that traditionally these wheel sizes work with tyres inflated to max 10 bars of pressure. Increasing this to 13 bars to cope with the tractors' huge loading capacities was a significant step, but one which our design engineers were confident of achieving."
According to the company, the solution lay in GKN Wheels' market-leading, patented Heat Impact Forming (HIF) manufacturing technology, which through a combination of forging and machining technology, enables the company to manufacture multi-piece wheels that are 50 per cent stronger than conventional designed wheels.
Having agreed the design, GKN Wheels manufactured prototype wheels which were subjected to a series of operational tests at Frankfurt airport, with a range of data captured to measure the impact of the tyre pressure and loads on the wheel rim. Testing was completed in January 2018 and following analysis of the data, the new wheel was approved for use with tyres up to 13 bars of pressure. As a result, wheels are now successfully in serial production.
Ole Dall continued: "In such a safety-critical environment, where the consequences of any breakdown could have a huge impact on an airport's operation, the wheel has been developed to the highest standards of safety, loading and quality.
"Naturally we are delighted to be involved in such a ground-breaking project, which we believe will not only deliver benefits to manufacturers such as Goldhofer, but also for operators in container ports and underground mines. These applications are similarly space-constrained, but they also share a requirement for high load capacity wheels with high tyre inflation pressure."