Continental breaks ground on new HQ project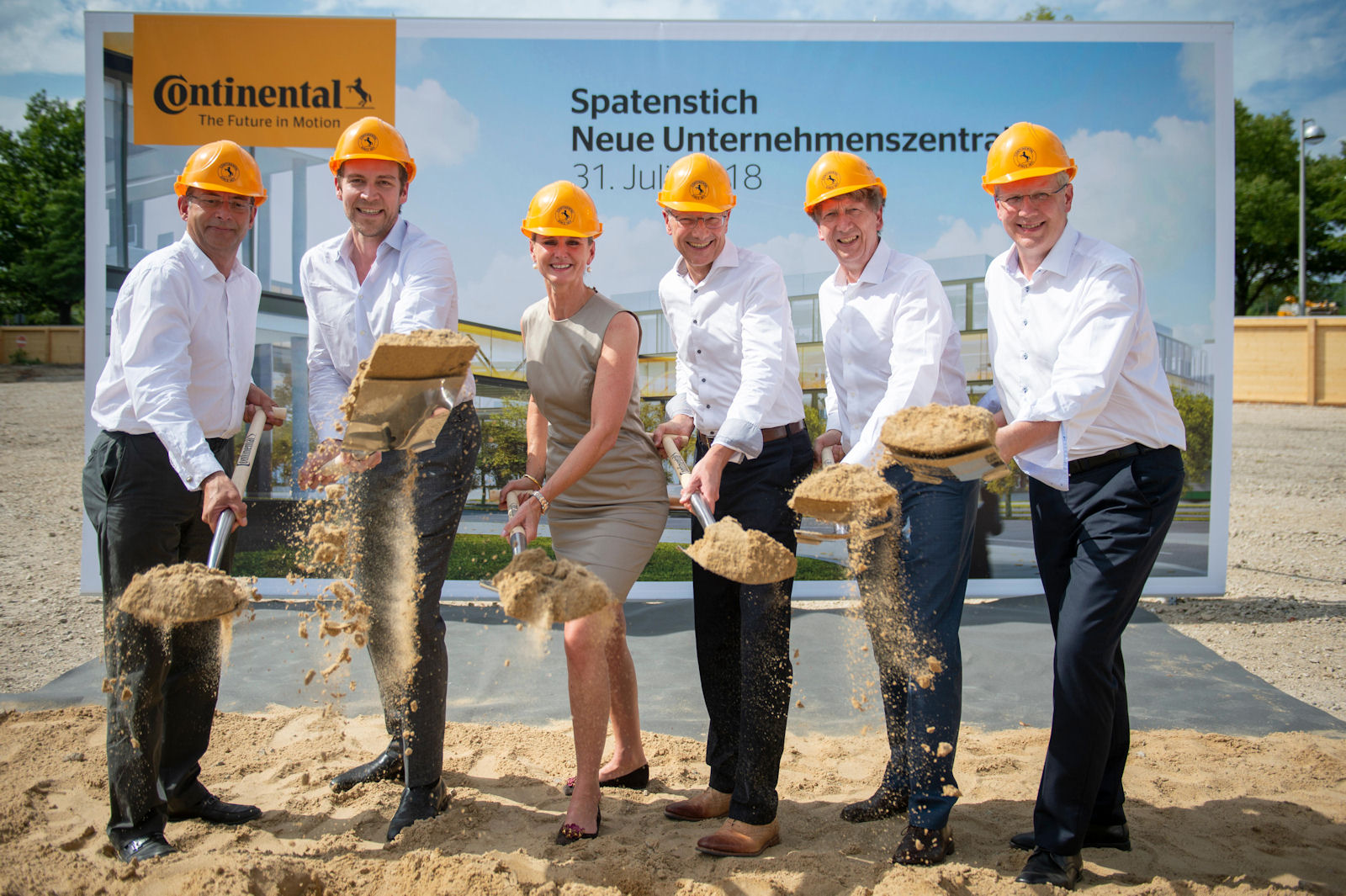 The first sods of earth in the construction of the new Continental headquarters in Hannover, Germany were turned yesterday at an official groundbreaking ceremony. The facility, which carries the snappy title Continental Campus, is expected to be finished by the end of 2020 and provide space for 1,250 employees. The entire headquarters workforce should be housed in the new buildings by 2021, the company's 150th anniversary.
Speaking at the ceremony, chief executive officer Dr Elmar Degenhart commented that the existing Continental corporate headquarters had "become too small for the nearly 900 employees" in recent years. A lack of space shouldn't be a problem at the Continental Campus – to accommodate expected future growth, plans are already in place to expand the Continental Campus to house 1,600 employees when required.
In its initial form, the Continental campus will consist of eight buildings that are connected to each other by four bridges. The longest of these, with a span of 71 metres, will extend over one of the main roads leading into Hannover. Continental opines that this bridge, together with the Continental Campus buildings, will form a landmark when approaching the city from the east.
"The new headquarters of our long-standing company is a clearly visible commitment to its roots in Hannover," exclaimed Degenhart. "We are pleased with the generous support for our project we have received from Lower Saxony's capital city and our reinvigorated partnership that will extend far into the future."
In addition to enjoying close proximity to two major motorways, the Continental Campus is well served by local and regional railways thanks to a station located directly in front of the building. And as you'd expect, the facility's carparks will feature charging points for electric vehicles. "With our new headquarters, we want to demonstrate in a tangible way that we are building bridges to the people inside as well as outside and to the future of mobility. And, as a leading technology company, we have a pioneering and significant role in shaping that mobility," said Degenhart.