Absolute Alignment advising car check essentials for safer holiday motoring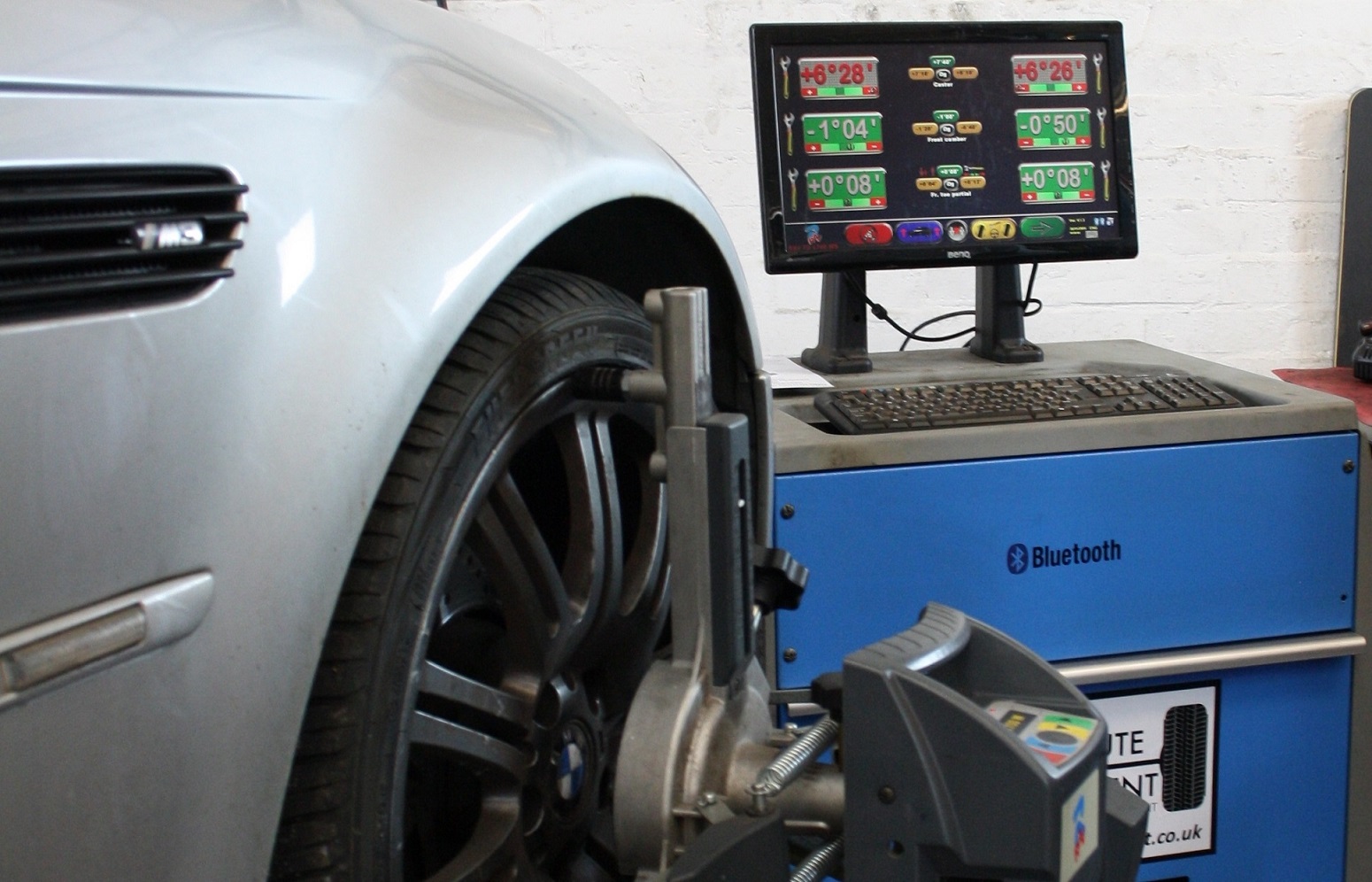 Responding to statistics showing that a third of all tyre related incidents occur during the summer months, released as part of TyreSafe's summer motoring guide, Absolute Alignment advises all motorists holidaying by car to check tyre pressures and wheel alignment before taking to the road. According to the Department for Transport's data, despite the UK's cold weather and difficult road conditions from October through to March, it is actually July and August when tyre related accidents are at their most frequent.
With 57 per cent of Britons taking their holidays this year within the UK and likely to be packing their cars with more luggage and passengers than usual, while travelling further, the importance of tyre safety among road tripping families cannot be underestimated.
Chris Dear, Absolute Alignment's technical director, said, "Having just been on a summer break within Europe, one of the first things I checked before setting off was my vehicle's tyres and any indication of abnormalities in wheel alignment. The last thing anyone needs or wants is a tyre blowout on the motorway, during what is supposed to be a relaxing holiday with the family, and it can be avoided by just carrying out simple and essential tyre maintenance. Drivers need to make sure they are safe on the roads in all weather conditions, not just when it is wet and icy."
Drivers should check that the tread depth of their tyres is above the legal limit (1.6mm), that the tyres on their vehicle are wearing evenly, and that their tyre pressures are set correctly – on the front and rear of the car – to allow for any additional vehicle load. It is also strongly recommended that tyres are looked over for any cracks, bulges or nails.
If on inspection tyres appear to be wearing unevenly and they have been changed recently, or if a wheel alignment check has not been carried out within the last two to three years, it is advisable to book a four wheel alignment at a preferred garage or tyre specialist outlet.
Wheel alignment can be affected by impact caused by hitting kerbs or driving over potholes and also by any wear to a vehicle's suspension system. In addition, any work carried out to the wheels, tyres or suspension of a car may also disturb wheel alignment.
Absolute Alignment supplies OEM-approved 3D and Bluetooth wheel alignment equipment, providing four wheel alignment technologies suitable for the latest generation of ADAS-equipped vehicles.