£200 million acquisition expands Continental's tyre sales network in Australia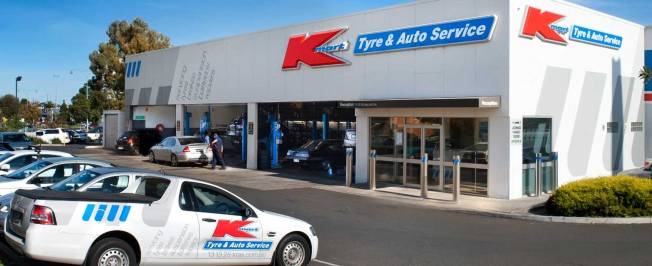 Continental is set to gain a sizeable retail presence in Australia through its acquisition of acquire Kmart Tyre and Auto Service (KTAS), one of the country's largest tyre and auto service suppliers. The company says the purchase of KTAS from Wesfarmers Limited for AU$350 million (£199.8 million) will "greatly reinforce" its tyre dealership network in Australia.
"Australia is a highly promising sales market for Continental," says Nikolai Setzer, head of Continental's Tire division. "The acquisition of KTAS marks a major expansion in our presence on the Australian tyre market. This move is part of our 'Vision 2025' growth strategy through which we are systematically expanding the worldwide presence of our Tyre division."
With a current total of 258 branches, KTAS is primarily represented in Australia's densely-populated east and south-east coast regions. KTAS is based in Sydney and employs more than 1,200. Its core business is the sale, inspection and service of passenger and light commercial vehicle tyres, as well as minor mechanical repairs to brakes, air-conditioning and suspension systems. Continental will use the KTAS name and logo for a transitional period following the sale. The network will join Continental's BestDrive retail network, which arrived in Australia in 2011 and currently operates in 46 locations around the country.
"We are very pleased to further strengthen our commitment to the Australian market through the acquisition of KTAS – a very successful and well-known tyre and auto services chain in Australia," commented Ferdinand Hoyos, Head of PLT Tyre Business Asia Pacific at Continental. "Together with the current management team and our new colleagues at KTAS we are looking to drive forward what is already a strong network of outlets and expand their product portfolio."
According to Continental, future plans in Australia include complementing its tyre, car parts and repair business with services for retail customers as well as fleet operators.
The transaction is subject to certain consents and approvals including from the Australian Competition and Consumer Commission and the Foreign Investment Review Board. Subject to satisfying conditions precedent, the acquisition of KTAS is expected to complete in the first quarter of the 2019 financial year.