Success & happiness – a glimpse at the 2019 Pirelli Calendar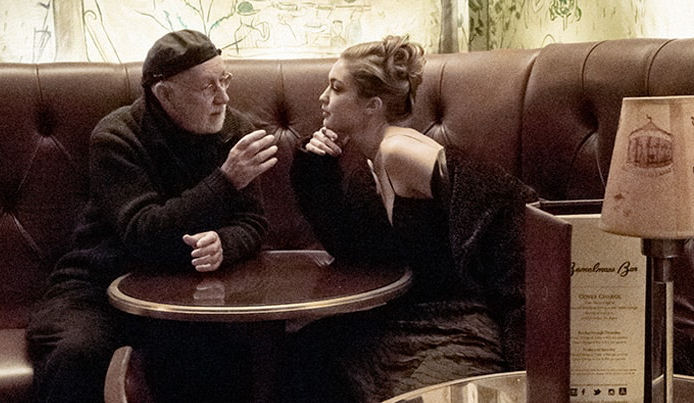 Pirelli enjoys drip-feeding information about its Calendar. This week it released a teaser in which we learn that the images gracing the 2019 Pirelli Calendar reflect the "nature of dreams and ambitions in the 21st century." We're not certain what that means, but no matter. Pirelli tells us that via the photos, we "enter the lives of four women – and their partners – on an intimate journey exploring the path to achieving their dreams and ambitions – and how it has left them feeling." These four stories are perhaps best told in Pirelli's own words:
Each has achieved or is on the road to achieving their goals in life – but such is the changing nature of success that it doesn't always leave them satisfied or happy.
Like the old adage, be careful what you wish for, it might just come true, some are left wondering whether it was worth it and where they should go now.
Others, however, are just happy to be striving towards their ultimate objective.
Photographer Albert Watson visually narrates the individual journeys. Featuring seven stars from the worlds of fashion, film and dance, the four vignettes are displayed in an aspect ratio of 16:9, representing their cinematic nature.
Supermodel Gigi Hadid portrays a woman who is wealthy, accomplished, the envy of her peers. She has all the trappings of success and she looks to have it all, but there is sadness in amongst her glory. She relies on her mentor, played by the fashion designer Alexander Wang, to bring meaning back to her life.
French actress and model Laetitia Casta plays an artist dreaming of her future. Full of doubts about her talent, she works as a waitress as she strives for success, her boyfriend played by the Ukrainian ballet dancer Sergei Polunin offering her support.
Ballet star Misty Copeland plays a dancer dreaming of joining the prestigious Opera Ballet in Paris along with her boyfriend portrayed by fellow ballet performer Calvin Royal III. She works as a striptease artist as she waits for her big break.
Hollywood actress Julia Garner's character is a photographer who works in the botanical gardens capturing still life portraits of rare plants. She is happy to let success happen slowly as the work itself is more than a reward for her.