Stability & margins: Deldo positive about 2018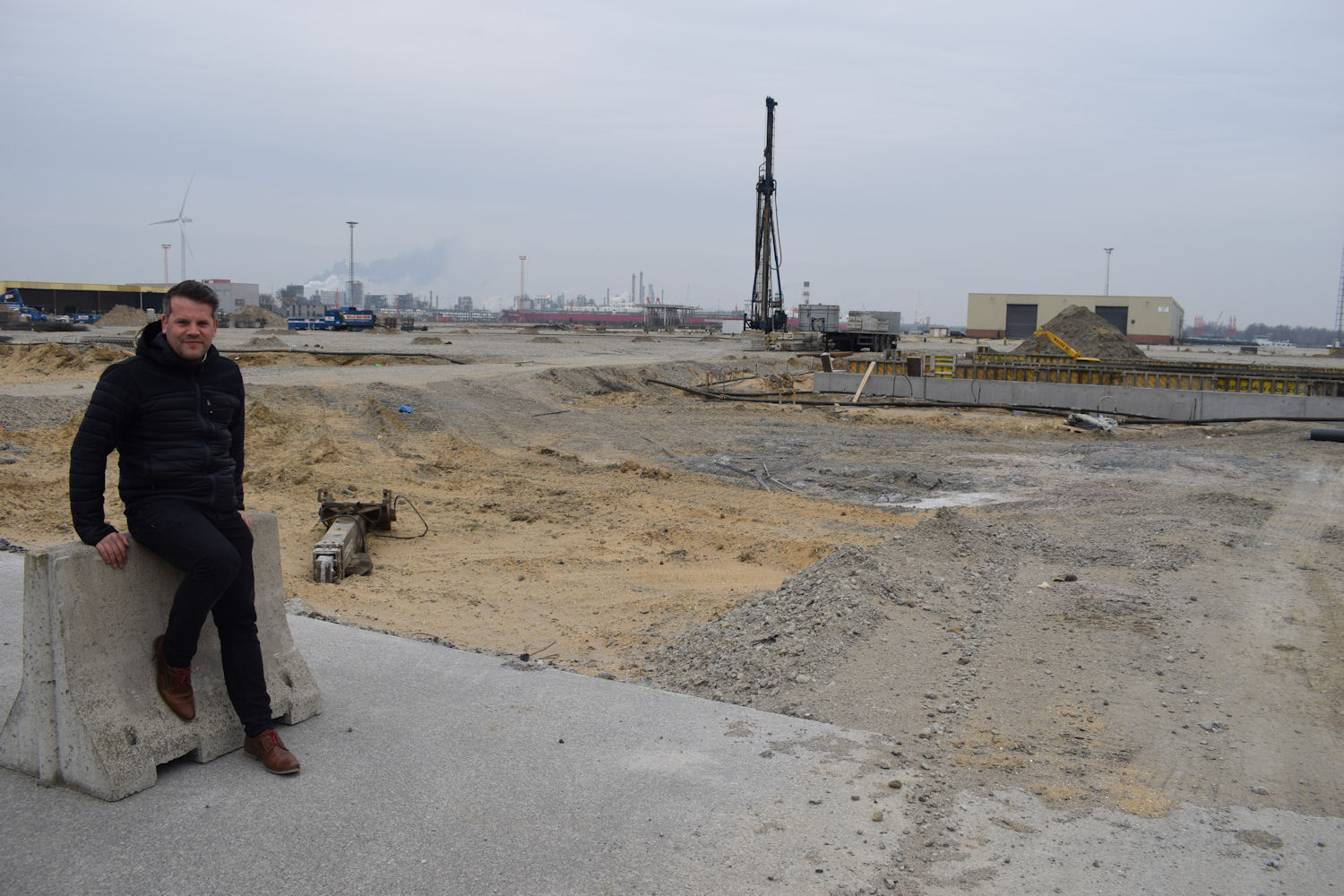 When we spoke to Deldo's Tom van Dyck a year ago, the tyre industry was wrestling steeply rising raw material costs. Having passed these increases on to their customers, budget tyre manufacturers were cutting production to compensate for a sharp drop in orders. Within this market environment, Deldo was manoeuvring to minimise impact upon its own customers and its private brands. That was a year ago, and a year is a long time in the tyre industry. The wholesaler has now cleared these hurdles, yet other challenges await. Van Dyck shared all when we visited Deldo's headquarters in Antwerp.
"The worst aspect of the raw material shortages in late 2016 and the first months of 2017 was a complete absence of stability in the market," comments the director of sales and organisation at Deldo. "Trust can't exist without stability and certainty. A lot of companies didn't know what to do, whether they should place orders or not, and the process of selling tyres became complicated."
Van Dyck confirms that Deldo "lacked a lot of tyres" at certain times last year due to fluctuations in output at factories producing its private brands in China. In addition to increasing its sell-out prices as raw material costs skyrocketed, the company thus also had to approach customers with poorer than normal availability.
"It was a challenge to keep dealers continuing with our brands," van Dyck admits, adding that Deldo had to contend with up to six months of high instability before the situation began to normalise in the middle of 2017. Costs also increased towards the end of summer, however these were comparatively small. Deldo worked vigorously to bring stability back into its business in the second half of last year and also took availability into account when ordering for summer 2018; larger orders have been placed to assure it comfortably covers customer demand.
To keep dealers alive and kicking during the worst periods of price/availability instability, Deldo compensated by delivering alternative products for the same price or by absorbing a sizeable part of the manufacturer price increases itself to ensure Deldo clients would continue to be profitable with its private brands. "This meant we had to accept much lower margins than normal in a number of months last year, but we didn't have a choice. If we'd passed on the entire increase to our clients we'd have lost a lot of them. By sharing the burden and by showing our clients all the figures, we were able to maintain their trust. There was, incidentally, a silver lining for our customers – rising prices are good for turnover and cause the value of tyre stocks to go up."
Brexit uncertainty helping UK sales
In the face of all this instability, Tom van Dyck nevertheless views 2017 as a good year for Deldo. One key point of difference for the wholesaler compared with 2016 is that, despite the falling value of the pound it managed to increase sales in the UK, and van Dyck says the bottom line for our market was positive as well. The increase in UK turnover was driven by premium and mid segment sales. The director of sales and organisation reports that Deldo's offer for these segments "improved in terms of pricing and availability throughout the year" and he mentions a second factor that played a role the company's change of fortune: "Brexit uncertainty means that local stocks in the UK have weakened, and premium manufacturers producing in Europe also see a risk. As we're more flexible and can react with greater agility, we've been able to better compete with premium manufacturers that sell directly into the UK."
Brexit remains a question mark for Deldo's clients in the UK, and van Dyck expects it will continue to influence business in the coming year. "Companies don't know what to expect; the UK isn't prepared for Brexit."
Nobody's making money with premiums
If raw materials costs and tyre availability were last year's headline themes, the wholesalers we've spoken to in 2018 all identified helping their clients earn decent margins as a main focus. It is no different for Deldo, however the company is perhaps ahead of the curve here. Noting that prices only go down when everybody competes to sell the same products, Tom van Dyck opines that "exclusivity is the only way to earn decent products and margins." He sees little gain in creating a point of difference with service and logistics: "It comes down to price – and as everyone has the premiums, nobody is making money with these. Where tyre dealers are still making money is in exclusive opportunities, and we realised this a long time ago. That is why we've been investing heavily in private brands."
Deldo can currently offer its clients six private brands that it owns. Being the owner of a brand rather than just exclusive distributor gives the wholesaler a great deal of freedom; it can determine what sizes are needed, who will produce the tyres and who may buy them. "We can define price and distribution strategy. This helps our clients make money with these products, and that is a large part of our business.
"We need to support our clients in their efforts to make money," van Dyck stresses. "This is something that premium manufacturers currently seem to be forgetting. You can't expect a wholesaler to buy half a million tyres without allowing it to make a little bit of money. If this continues, at some stage in the future the premium manufacturers will have to find an alternative solution or sell the half a million tyres themselves."
New additions within the Deldo private brand portfolio include the Fortuna summer, winter and all-season programmes introduced last year. Dealers have now signed up and Deldo expects Fortuna to have a big impact in 2018.
A lot of range consolidation is also taking place. Tom van Dyck comments that "we launched many products over the last couple of years and now we're extending these ranges." The number of all-season sizes offered within Deldo's private brand portfolio will grow to 110 this year, a coverage of vehicle fitments that van Dyck believes to be "by far the broadest in the all-season market." On top of this, 15 new summer and 14 new winter sizes will be introduced. The Minerva winter line-up, for example, will grow incrementally from 200 to 212 dimensions and benefit from the addition of profit-bringing rarer sizes. The summer sizes arriving this year all feature the new pattern first introduced for Minerva, Imperial and Tristar in 2017.
More stability, greater efficiency in 2018
Tom van Dyck is positive about 2018 despite the market's slow start to the year in January and February following a bumper winter season in November and December 2017. Overstocks of winter tyres are history and Deldo anticipates healthy turnover in the remainder of 2018 as pricing is once more relatively stable and availability much improved.
The wholesaler also looks forward to greater operational efficiency once its new warehouse is up and running early in the second half of this year. Work on the 30,000 square metre facility began late in 2017 and is proceeding according to schedule. It is located on the shore of Antwerp harbour a mile or two away from Deldo's existing warehouse and will serve as a replenishment warehouse. In other words, containers of tyres arriving in Antwerp will be unloaded into the new warehouse, and products will then be transferred to the existing warehouse – which will become a dedicated order-picking centre – whenever required.
"The new warehouse's location is superb," states Tom van Dyck. "Being only three minutes' away, we'll be able to transfer high quantities into the order picking warehouse very quickly." Space will exist within the replenishment warehouse to house around 800,000 tyres, and Deldo expects this added capacity will offer scope for processes to be fine-tuned within its order picking warehouse. "We've implemented a warehouse management system there to optimise profitability. Currently this warehouse is used for both order picking and replenishment, but by focusing on just one function it will become more efficient." stephen.goodchild@tyrepress.com