Maxxis reasserts turf, trench and rough terrain speciality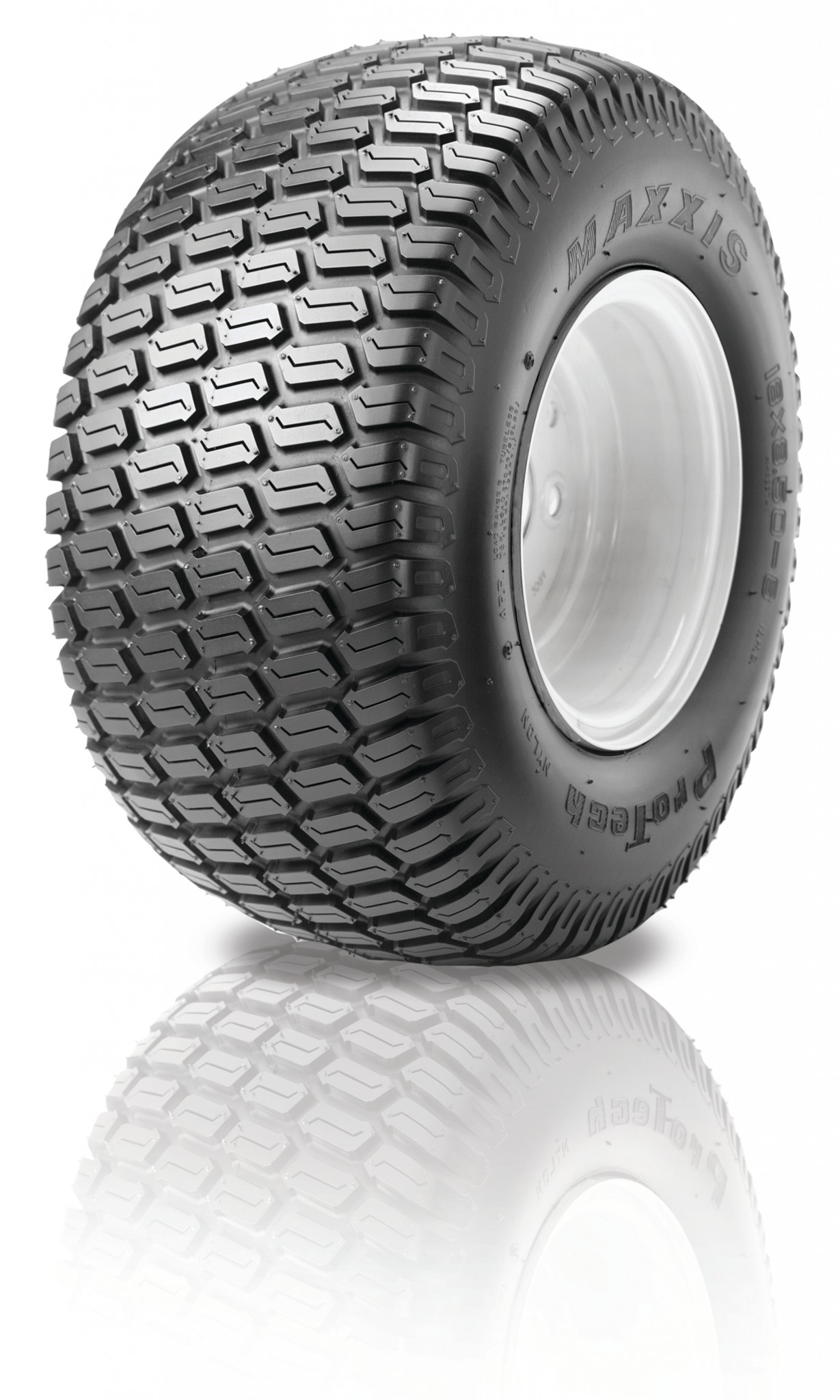 While Maxxis' most recent launch indicates its increasing focus on high performance car tyres, the manufacturer continues to pride itself on its position in the specialist all-terrain market, providing solutions for a wide variety of turf, 4×4 and ATV vehicles. Maxxis states that all of its speciality range is hard wearing with high levels of grip, making it a popular choice for councils and contractors demanding value for money.
The Protech M9227 is one of Maxxis' most popular turf tyres, and is OE-accredited by major turf machinery suppliers. The tyre can be enhanced with built-in Kevlar belts for maximum puncture resistance and reduced downtime. It offers increased grip, turf preservation and significantly longer uptime between tyre maintenance through the compound and tread pattern. Being e-marked, the Protech M9227 is also road-legal, increasing its practicality. For compact tractors and ride-on mowers where Kevlar reinforcement is not a necessity, the Maxxis C165S offers drivers a multi-purpose alternative that remains robust and reliable, it states.
Maxxis adds that its M190 and C190 tyres were created to minimise impact on delicate greens and lawns, targeting groundsmen working on golf courses, crown bowling greens, football pitches and other facilities that rely on the high quality of their grass. These tyres also have an enhanced compound to improve life and durability, minimising machine downtime.
Maxxis is also renowned for producing some of the toughest recreational and competitive ATV tyres on the market.  The Maxxis Bighorn 2 has achieved a high level of penetration in the ATV and UTV market. Its tread pattern and wide footprint deliver high traction, while its large shoulder lugs help to protect the sidewalls and rim.