Linglong Tire, Kasikornbank enter collaborative agreement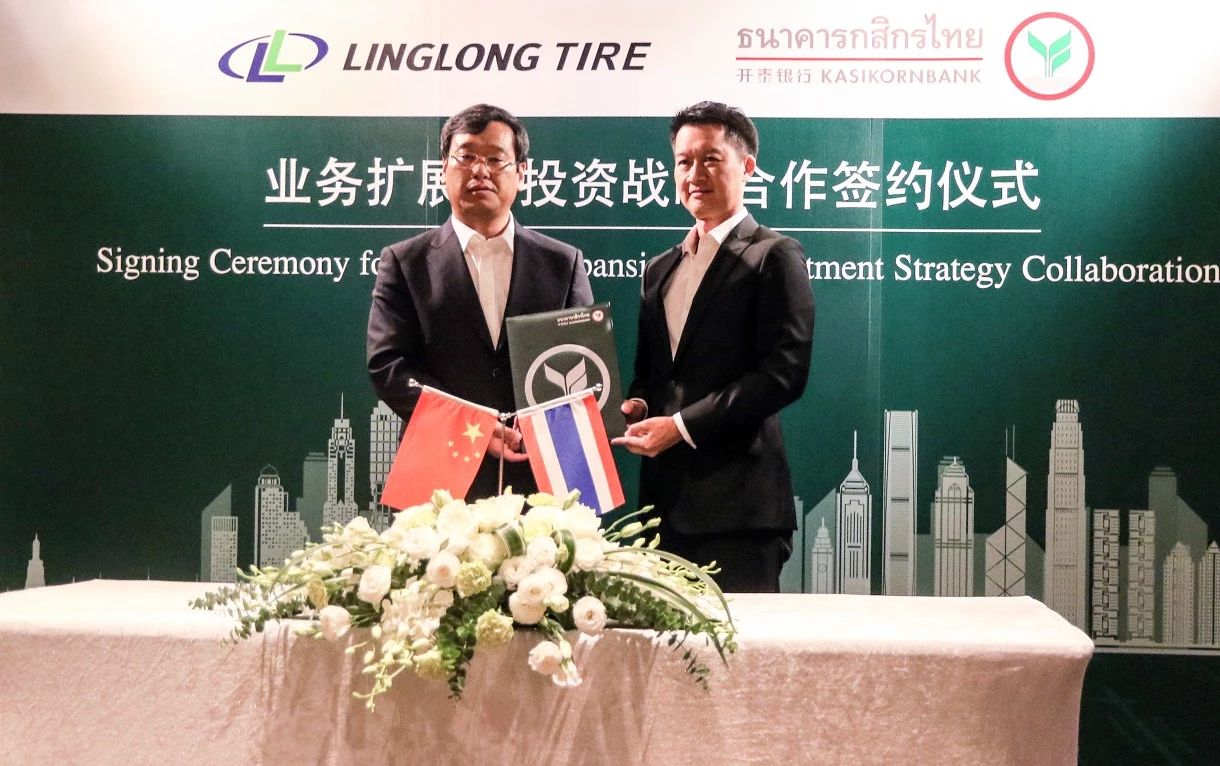 Starting with its very first loan, Linglong International Tire (Thailand) Co. Ltd. (LLIT) has cooperated closely with Thai banking group Kasikornbank over a number of years. The Linglong Tire subsidiary has now entered into an agreement with Kasikornbank that paves the way for the tyre maker's continued expansion in Thailand.
A "business expansion and investment strategic collaboration" signing ceremony was held on 25 June. Wang Feng, chairman and chief executive officer of Linglong Tire, participated in the ceremony together with Banthoon Lamsam, chairman and chief executive of Kasikornbank, and Patchara Samalapa, president of Kasikornbank.
Linglong Tire believes its cooperation with Kasikornbank will provide its subsidiary in Thailand with "strong support in the new economic environment," financial support the entity depends upon in order to further develop.