Firenza presents latest winter ranges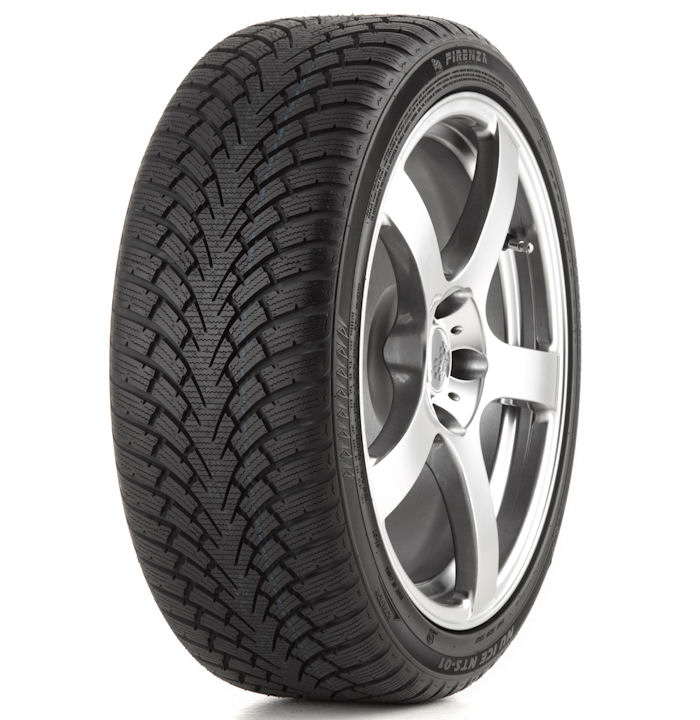 For the coming winter season, UK and European motorists will be able to choose between two distinctive Firenza Nu Ice patterns. Produced by Singapore-based contract tyre maker Sumo Firenza, both products incorporate all current European tyre regulations and tyre labelling legislation updates.
The NTS-01 studless pattern features a tread design with grooves that are angled towards the centre of the tyre to offer extra grip when driving on packed or slushy snowy roads. The soft tread compound improves road traction on winter road surfaces, while solid tread blocks with numerous zig-zag sipes aim to greatly improve dry road performance and grip in winter conditions. At the same time, a series of elevated grooves significantly raise the rigidity of the tread. The Nu Ice NTS-01 is currently available in 16 sizes from 175/65R14 up to 225/40R18.
The Nu Ice XT-01 is a studdable pattern. Its v-shaped tread pattern is acutely angled in order to effectively hold the position of the central grooves for grip on ice and snow, while shoulder lug blocks with zig-zag siping are there to improve braking performance and enhance traction on packed snow and ice. At the same time, the tread design gives a more superior level of grip in icy conditions and the soft compound maintains a high standard of road traction in severe winter temperatures. The XT-01 is currently available in seven size options from 175/65R14 up to 225/60R16.
Larry Lee, Firenza's vice-president for international distribution points out, "Our Firenza range of both studdable and studless patterns gives European tyre dealers an extremely competitively priced mid-range winter tyre option that impressively excels in all winter road conditions and severe temperatures."