Ceat unveils new tractor tyres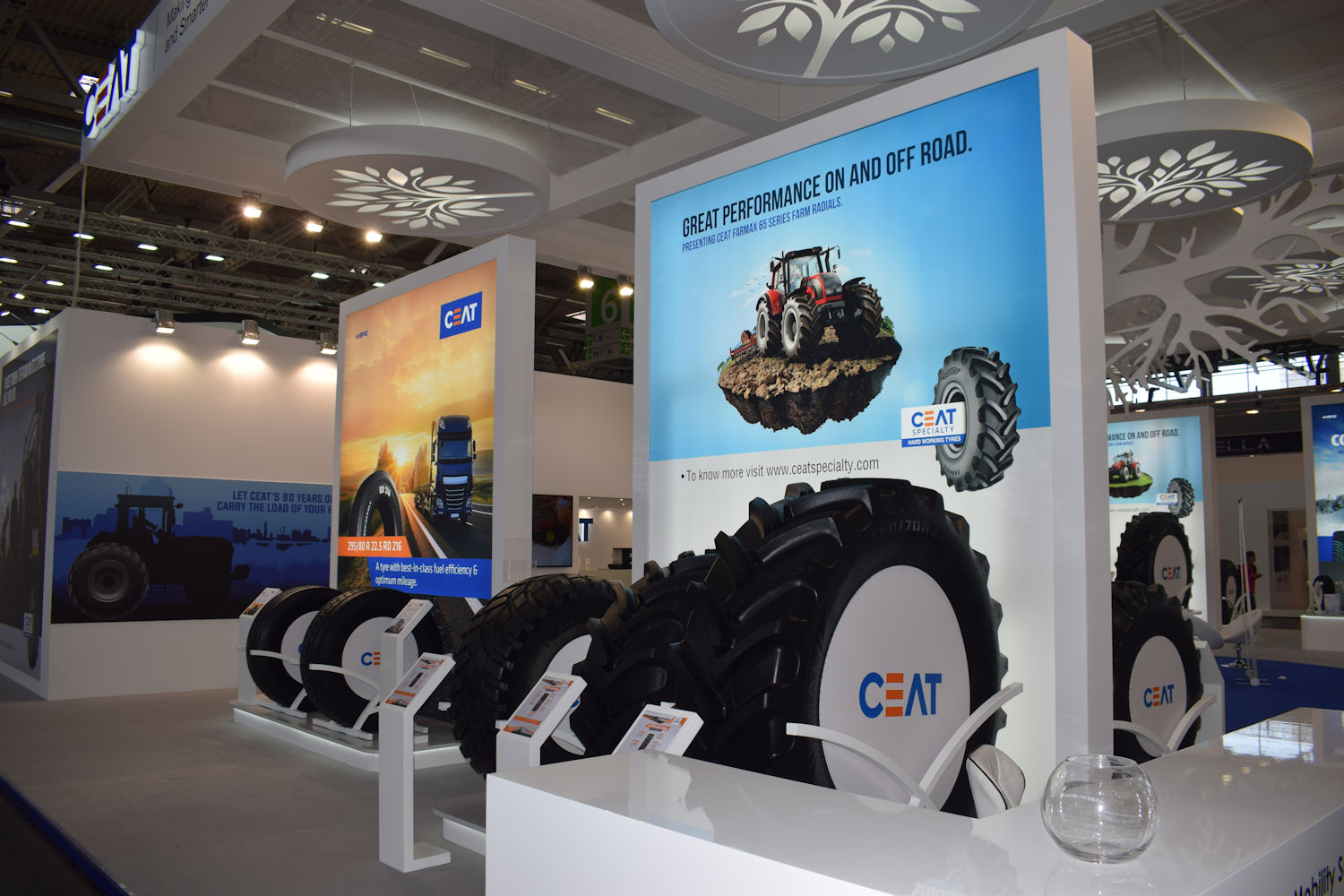 Representatives from CEAT Ltd travelled to Europe in May showcase the company's commercial and agricultural ranges at The Tire Cologne. These including the latest radial and cross-ply products, as well as a new release.
During the show, the Indian tyre maker unveiled its new Farmax R65 tractor tyre. Company representatives spoke of the "power of CTR" when introducing the Farmax R65, referring to the tyre's improved Compaction Traction and Roadability. According to Ceat, the new tyre benefits from variable groove contours and a smooth flowing step groove that allow the tyres to self-clean, thus reducing the transfer of soil from field to road. The unique lug design also offers improved safety and less vibration, increasing comfort and on-road haulage capabilities.
The new arrival was accompanied by the Farmax R85 and R70 series tractor tyres, both recent arrivals in the European market. These radial tyres feature wider treads for reduced soil compaction; a greater lug overlap for better stability; a rounded shoulder on the treads to minimise soil disturbance; and a dual lug angle for superior traction and on-road characteristics.
"We were proud to exhibit alongside fellow industry-leading brands at this prestigious international event," commented Vijay Gambhire, managing director of Ceat Specialty Tyres Ltd. "The Tire Cologne is a wonderful platform for meeting with existing and future customers to showcase our diverse range, and to launch new products to the European market."
A further development Ceat revealed during The Tire Cologne is its intention to bring its newly developed fabric-belted flotation tyres to market soon; these products will enhance the existing Ceat Floatmax range.