Bridgestone lifts Bulldog production, invests in UK retreading as duties drive demand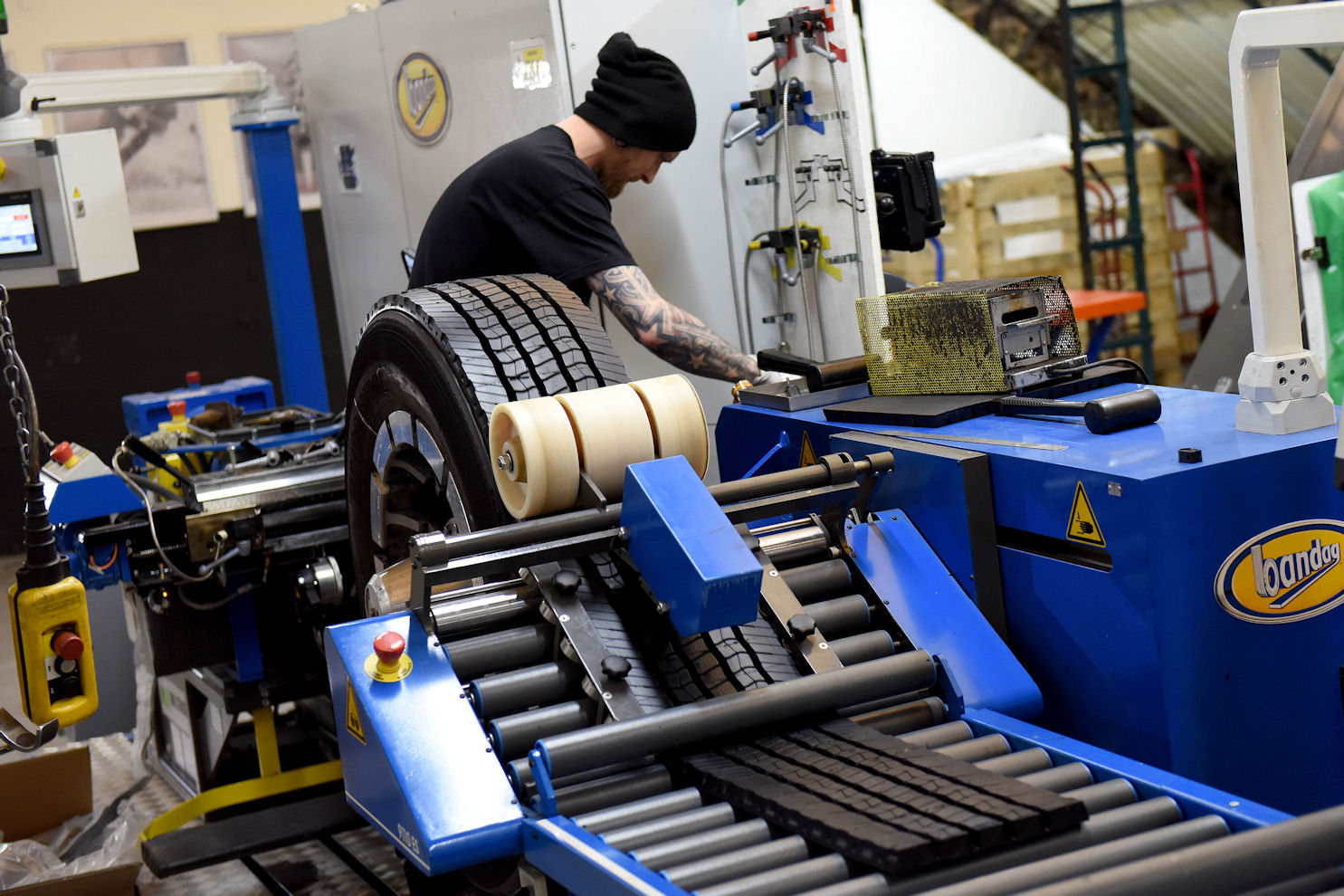 It's now more than two months since the European Union applied anti-dumping duties on a range of truck and bus tyres manufactured in China, and during this time Bridgestone has observed a "strong uplift in demand" within the UK retreading industry. With the market "showing signs of a significant upturn in fortunes," the company behind the Bandag retreading brand believes a "continued investment in its range of products is beginning to reap dividends."
Bridgestone's Terry Salter notes that a significant investment in equipment was brought into the company's UK franchised Bandag network and factories during the retreading sector's years of downturn this decade, and the truck and bus product manager for Bridgestone's North Region opines that this strategic decision to keep investing in retreading technology during the lean times could now be fully vindicated.
"Throughout the very difficult climate, Bridgestone has stayed fully committed to its retread proposition and franchised Bandag network of retread factories," says Salter. "Our retread products underline our commitment to the 'Total Tyre Care' range of services. Each truck tyre features retreading technology built into the original tyre design, with the life of every tyre maximised through audits, reports and tyre care husbandry."
According to Salter, the response to the EU's decision to apply duties to commercial Chinese imports was immediate: "There has been a direct and positive reaction amongst our network of Bandag dealers. Four franchisees have already started recruiting additional staff to support an increase in production. Meanwhile, production at our Bulldog factory in Bourne is also being scaled up by 25 per cent to meet demand."
Although the downturn in the European retreading sector saw the number of truck and bus tyres retreaded in the EU drop by around a third in the decade between 2007 and 2017, Bridgestone states it has "always remained steadfast" in its belief in the retreading sector, confident that the "good times would return" owing to the quality of the products, their value for money and the benefit to the environment as a whole. The company's UK operation has benefited from a sustained investment programme to make it one of the most efficient in the industry, with new buffing, building and inspection equipment being ordered for rapid installation since the end of May.
At Bridgestone's Bulldog factory in Lincolnshire, a new tyre pressure chamber, shearography machine, 10 bar pressure tester and envelope spreader have all been purchased. Meanwhile, the Bandag network has also been investing in machinery, including an extruder builder, pressure tester, buffer upgrade and nail hole detection machines.
Another example of Bridgestone investment has been seen in the introduction of the BASys casing and production control system. The BASys system is the result of a global project with Bridgestone's European, American and Japanese strategic business units collaborating to upgrade a key aspect of Total Tyre Care. It provides the ability to track a tyre from the point it is removed from service at the fleet, through the return of the tyre to the production facility, and then through each stage of the production process and finally the return of the transformed product back to service. BASys was installed at Bulldog in February 2017. BASys replaces a paper-based system and works off cloud-based technology.
Even though the retreading market is a difficult one for crystal ball gazers, Terry Salter expects the good times to continue for the foreseeable future. "We predict a sustained investment into retreaded products across the industry. Our products will represent good value for money to the transport industry within the UK and Europe."