Advanced wheel balancing diagnostics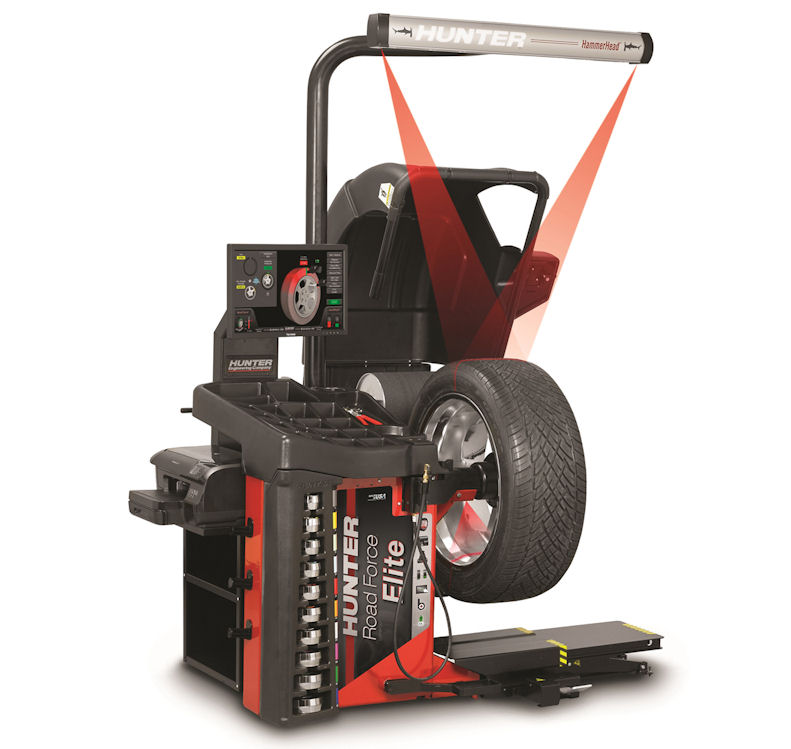 After a winter of discontent in 2017/18, potholes still blight the UK's roads and causing numerous problems for wheels and tyres alike. Not only can they cause damage to the internal structure of the tyre – wheel rims can also suffer damage too, resulting in imbalance and vibration issues for the driver.
In many cases such as this a traditional wheel balance cannot solve the most challenging of vibration issues, leaving customers frustrated or out of pocket. However, technology is now at hand to diagnose and solve these issues, and remarkably, it can even be carried out in less time than a standard wheel balance. The solution to these problems is the Hunter Road Force Elite (RFE) diagnostic balancer, a unit that can provide a fast, first-time fix to the problem.
The RFE differs from standard balancers as it measures tyre forces known as Road Force Variation (RFV) and Lateral Force (LF) to conduct a full diagnostic of the wheel and tyre assembly. It does this by scanning the wheel rim and applying a load via a roller to take the wheel and tyre assembly on a simulated road test. Once RFV is identified, the balancer provides a 'ForceMatching' recommendation, which matches the stiff spot on the tyre with the low spot on the wheel rim, minimising the vibration to give a smoother ride. Where LF is identified due to the conicity of the tyres, the RFE advises of the best position on the vehicle to counteract it for a straighter drive.
Due to the earlier rim scan, the use of any balance weights can not only be minimised but they can also be placed more effectively. With the identification of spoke locations via the scan, the weights can be hidden behind spokes resulting in a more aesthetically appealing solution. Furthermore, the RFE's in-built HunterNet system allows results to be emailed to customers directly, giving further evidence of a job well done.
So, while we're unlikely to see an end to potholes on our roads, with the RFE it's much easier to put a stop to wheel vibration issues. The Hunter Road Force Elite is exclusively distributed in the UK through Pro-Align.