thyssenkrupp Steel Europe enters steel wheel JV with Chinese partners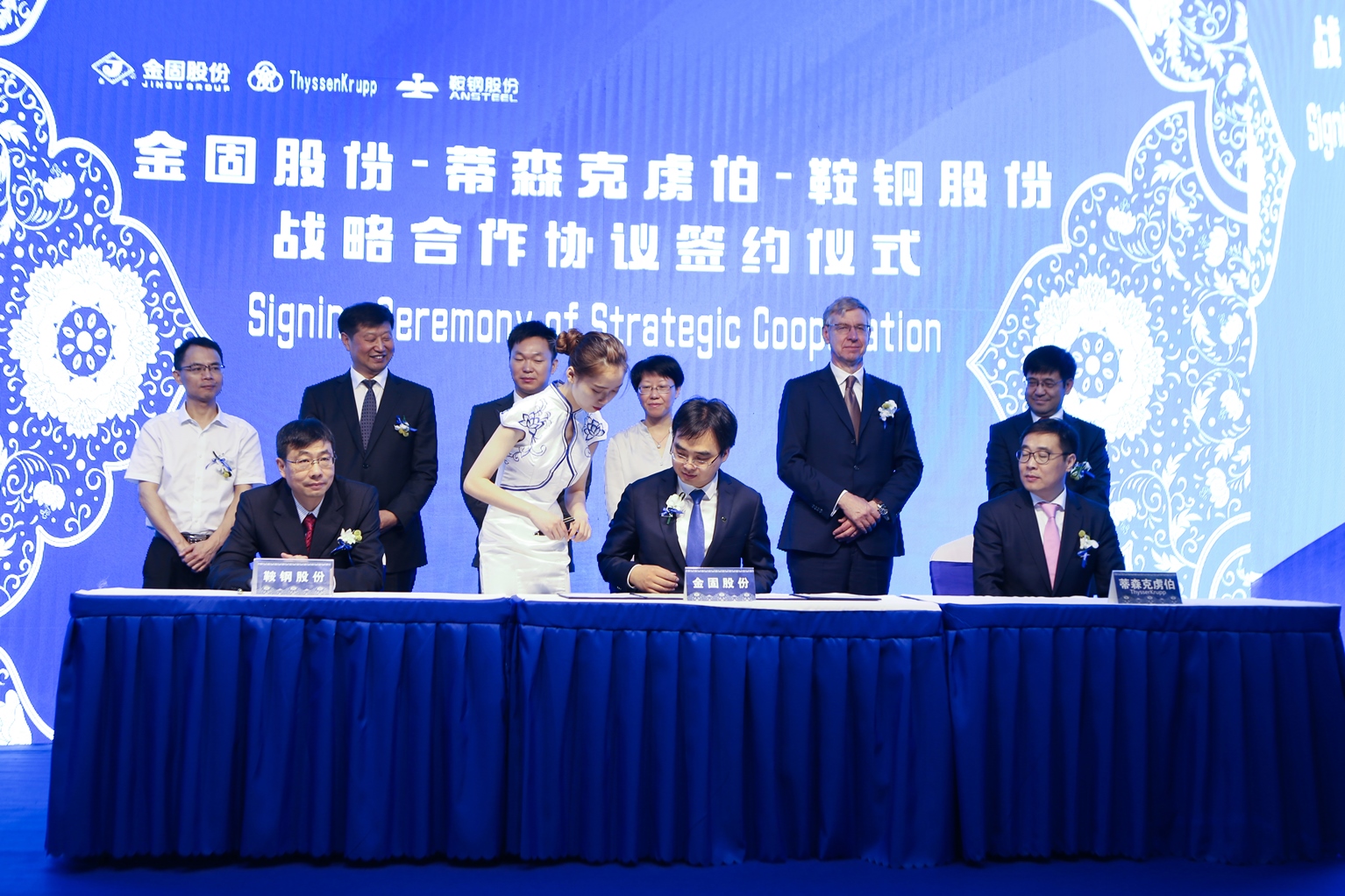 Under a joint venture contract signed on 22 June, thyssenkrupp Steel Europe will partner with Chinese companies to produce steel wheels, including lightweight hot-formed models, for the local automotive industry. China's leading steel wheel manufacturer, Jingu Wheel, will hold a 51 per cent share in the joint venture, thyssenkrupp Steel Europe 34 per cent and Ansteel Iron and Steel Group 15 per cent. China's competition authorities are now examining the tie-up, and thyssenkrupp anticipates the deal's finalisation within the next few months.
The aim of the joint venture is to develop market potential for lightweight and steel design wheels. thyssenkrupp Steel Europe's contribution to the venture includes the weight reduction techniques learned while working with hot forming production within its InCar plus project. The lightweight wheels developed by thyssenkrupp are lighter and less expensive than comparable aluminium wheels and comply with strict safety standards. They can be assembled from a common carrier with rim and additional design shell, a modular approach that offers design freedom.
"We are delighted to be giving the starting signal for this joint venture together with our partners Jingu and Ansteel," states Dr Heribert Fischer, production executive at thyssenkrupp Steel Europe. "There is a clear trend towards lightweight solutions on the main global auto markets. Now, with Jingu and Ansteel, we have exactly the right partners to convert our know-how in the wheel segment into convincing products for customers." After the closing the plan is to reach production numbers in the low single-digit million range in the medium term."
thyssenkrupp has been linked to Ansteel for the past 16 years through their Tagal joint venture, which produces hot dip coated sheet for the Chinese automotive market. Ansteel, whose annual capacity of around 40 million tonnes makes it one of the world's biggest producers of steel, will supply the steel for the joint venture's wheel production.
Main shareholder Jingu operates five factory sites in China and boasts advanced research and test facilities. One clear focus of the joint venture will be the development of hot-formed steel wheels in China.
Products are to be marketed under the joint venture's own brands. An e-commerce platform is also to be set up for this purpose.