Ronal Group 'delighted' with first Tire Cologne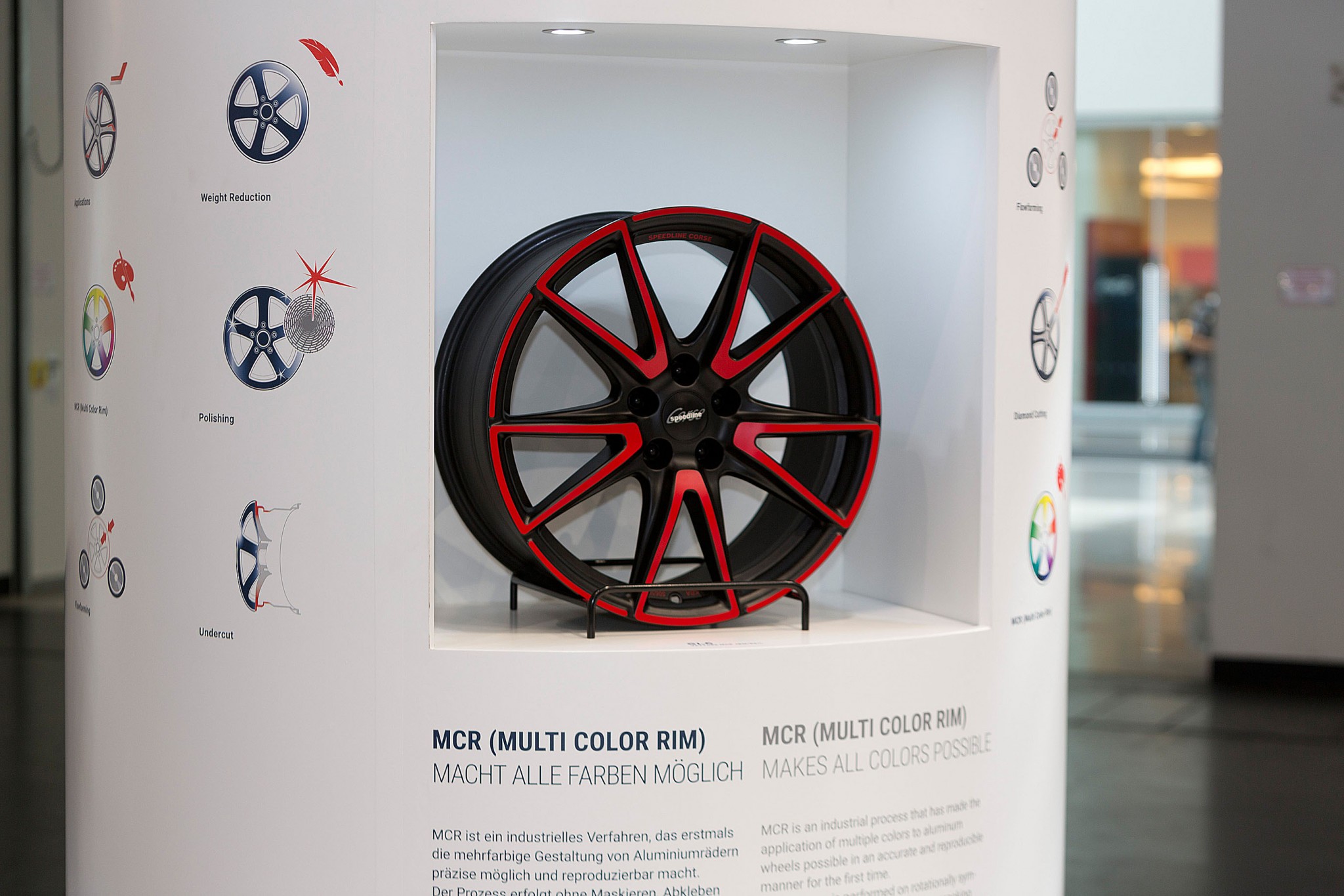 Switzerland's Ronal Group, a leading manufacturer of light metal wheels, showcased the latest Ronal, Speedline Corse and Speedline Truck brand products in a 150 square metre exhibition space at the premiere of Tire Cologne from 29 May to 1 June 2018.
The highlights of its trade show appearance were two aftermarket wheels, the Ronal R64 and the Ronal R65. The robust light truck R64 wheel with its scalloped design for heavy payloads in 17 inch was presented in silver and jet black matt-front diamond cut surfaces. Then there was the Ronal R65, which will initially be available in 16 and 18 inch. The R65 features five slim double spokes, lengthened as far as the external horn. The R65 was shown in silver and jet black matt.
From the commercial vehicle sector the Ronal Group exhibited its latest Speedline Truck SLT 4015 wheel for tractors and trailers in size 19.5×8.25" and other selected models.
Multiple colour options
Besides the Ronal R62 wheel, which can be fitted with red, blue or green design elements, the new Speedline Corse SL6 models in bronze and red (MCR) were also said to have been popular.
"The premiere of the Tire Cologne in Cologne was a big success for us," said Philip Müller, Aftermarket Head of Sales. "As well as talking to existing customers, we attracted a great deal of interest in our products and technologies from other trade visitors. We also established new contacts, especially at international level, which exceeded our expectations."