Lights, camera, action for Trico's Pembrokeshire factor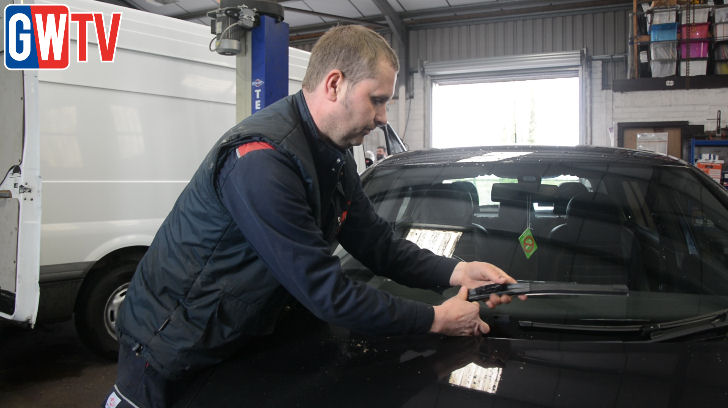 Kilgetty Motor Factors (KMF) based in Pembrokeshire enjoyed its day in the spotlight after being filmed recently by Garage Wire TV (GWTV) promoting Trico wiper blades.
Mike Ruff, the editor /film director of GWTV interviewed KMF Owner, Alan Holt, and also a garage customer, Top of Town Motors in Fishguard Bay, both of which are brand ambassadors for Trico wiper blades.
Alan Holt said: "We had a brilliant day; the film director was very professional and gave us all clear instructions throughout the day as well as settling our nerves when we stepped in front of the camera! We have stocked Trico for quite some time, and they have been very supportive to all our counter staff and garage customers, with regular training sessions and visits to let us know about any developments, and help with any questions or niggles we have.
"The marketing side of Trico is second to none the stand displays and signage they have arranged in store look great., On site we use the MAM electronic catalogue but many of our customers prefer the good old printed catalogue so we get these from Trico and distribute these to our customers, as well as offering wall racks to keep blades on site in their workshops
Trico Product and Brand Manager, Sam Robinson, added: "It was a hugely enjoyable day visiting not only one of our most loyal motor factor members, but also one of their own customers who is a long-standing Trico Exact Fit and Trico Force stockist. We were able to give some small hints and tips on fitting blades and also how to outline the features and benefits to their customers. This kind of on the ground help is exactly what we want to be able to offer to our customers to help them improve their wiper blade sales."
Mike Ruff concluded: "The guys from KMF were really helpful and certainly knew their stuff when it came to Trico. It was particularly interesting to visit one of their garage customers, Top of Town Motors, where I got to interview the garage owner on camera on why he chooses to fit Trico blades."