Launch UK showcases latest diagnostic technology at Automechanika Birmingham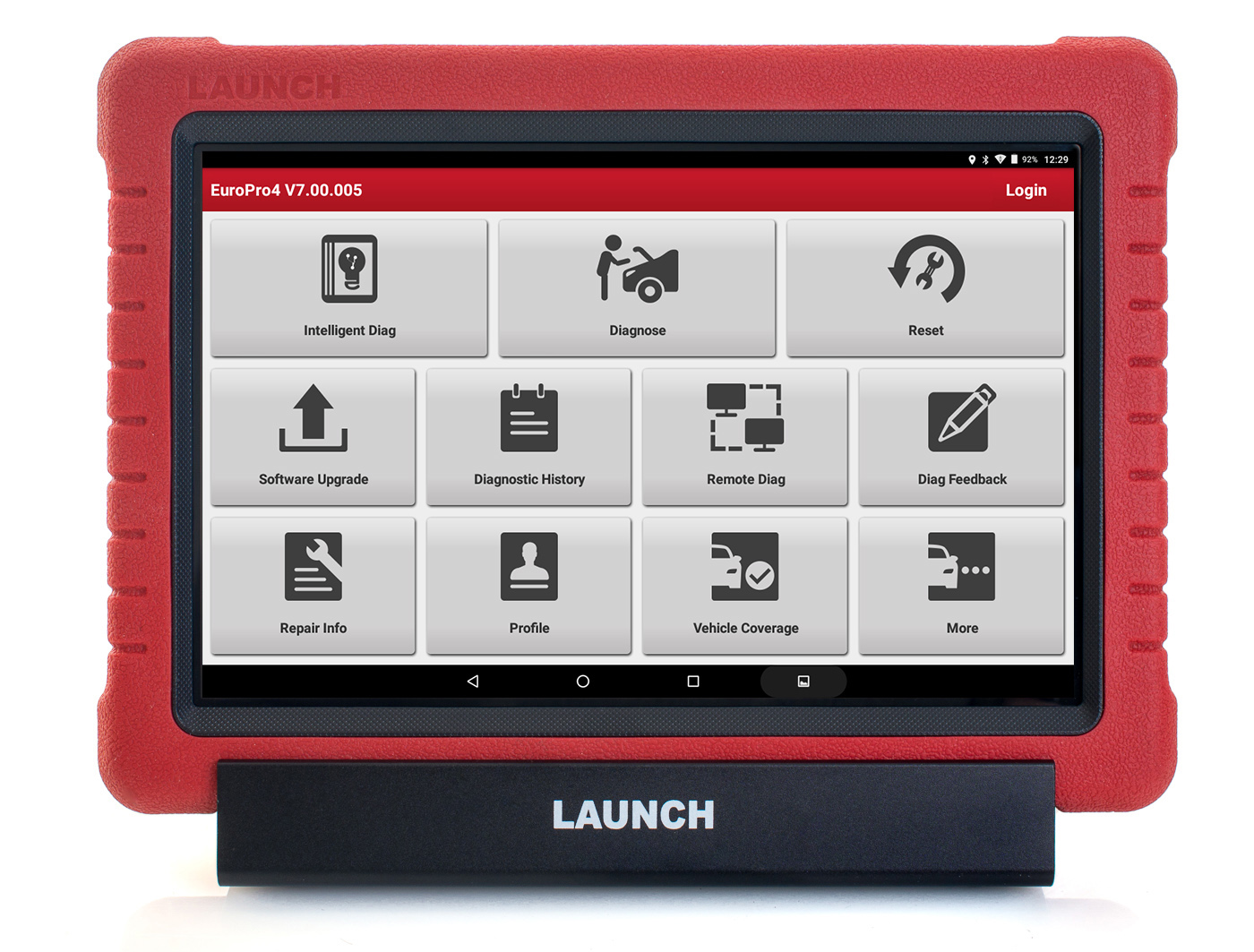 Launch UK, supplier of Launch brand diagnostic equipment to the UK, introduced its latest addition to the X-431 range of OE level diagnostic tools, the X-431 PRO4, at Automechanika Birmingham. Based on the latest Launch vehicle software, the X-431 PRO4 is a new high-end intelligent vehicle software solution which harnesses Launch's diagnostic technology, providing wide vehicle manufacturer coverage.
Launch's technical experts were on stand to offer their technical know-how and answer any questions, while the company gave visitors the opportunity to view Launch's latest diagnostic solutions for motoring enthusiasts and professional technicians. This includes the entire X431 range of professional diagnostics and the CRP range, featuring the most functional OBDII diagnostic tools on the market. The company offers additional advantages such as excellent technical support, a 24 month warranty and two years' worth of free updates, which it values at more than £600.
Launch UK also brought its two new automotive diagnostic smoke leak detectors to the UK aftermarket. Specifically engineered for vehicles sold in the EU, the SMOKE1 and SMOKE2 are part of the PRO-Series range, and are ideal for quickly finding leaks in petrol and diesel turbo systems, operating at higher pressure than EVAP models. The emitted smoke vapour will find leaks in many closed systems such as engines, cooling systems, transmissions, EGR valves, exhaust systems, vacuum systems and many others. Both models will also find hard to locate leaks in passenger compartment areas.
Also on stand were the Launch ATF Machine CAT501S, a fully featured automatic transmission cleaner and fluid exchanger and, air-conditioning service machines.