GKN Wheels invests in Danish plant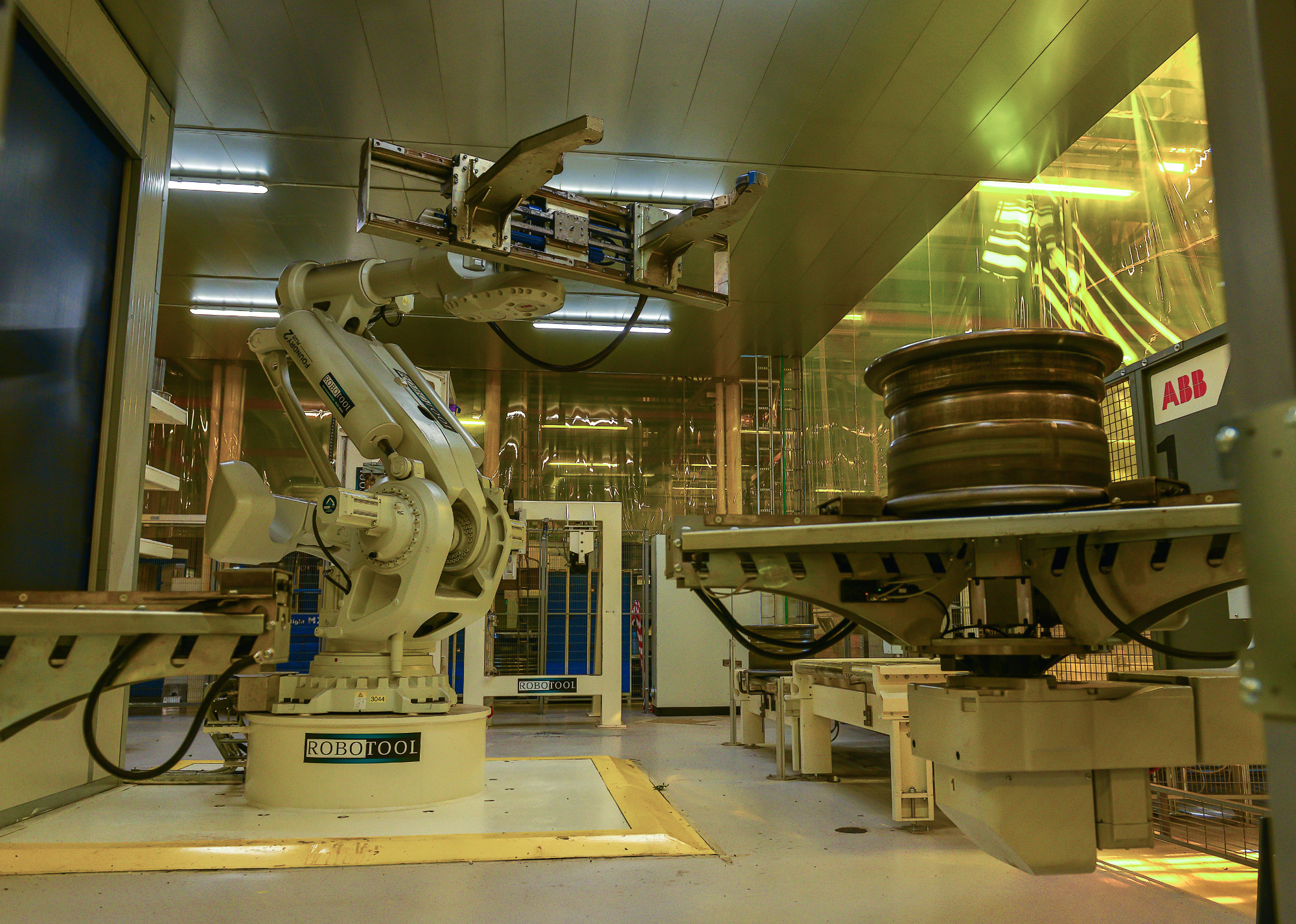 GKN Wheels and Structures is commissioning a brand new manufacturing cell at its plant in Nagbøl, Denmark.
The programme will see the introduction of robotic technology, with the largest and fastest robot in Denmark being installed to improve both the company's speed of manufacture and flexibility of production. On completion, the new manufacturing cell will be capable of producing very small batch sizes efficiently and cost-effectively, with changeover times brought down to an absolute minimum. Depending on customer's specific requirements, the new production cell can also weld different valve guards and make a high spot mark.
Commenting on the work, John Madsen, GKN Wheels' director of engineering and product management, said: "Following the impact of the financial crisis, we have seen that our customers require much greater flexibility in their purchasing and stock-holding decisions, leading to a demand for smaller batch sizes, shorter lead times and improved responsiveness.
"As a business, we have addressed this at our Nagbøl plant by introducing cutting-edge technology and work processes, enabling us to respond efficiently and effectively to these changing market needs. The new cell is capable of producing very small lot sizes, if necessary even down to one wheel.
"In defining our requirements, we worked closely with our integrator and distributor customers to fully understand their needs and we believe that this new cell will deliver huge benefits, enabling them to draw on our responsiveness to in turn improve the flexibility they are able to offer to their customers."
GKN Wheels and Structures (Telford, UK) is part of Melrose Industries PLC and describes itself as "the world's leading manufacturer of off highway wheels and an innovative engineering solutions provider". The company offers a full service from wheel design, manufacture and testing through to after sales support from its global team of commercial and engineering experts. The company employs over 1,600 worldwide with manufacturing facilities in the UK (Telford), USA (Armstrong and Estherville), China (Lianyungang and Liuzhou), Denmark (Nagbol) and Italy (Carpenedolo).