Continental tyres for Toyota Traigo 80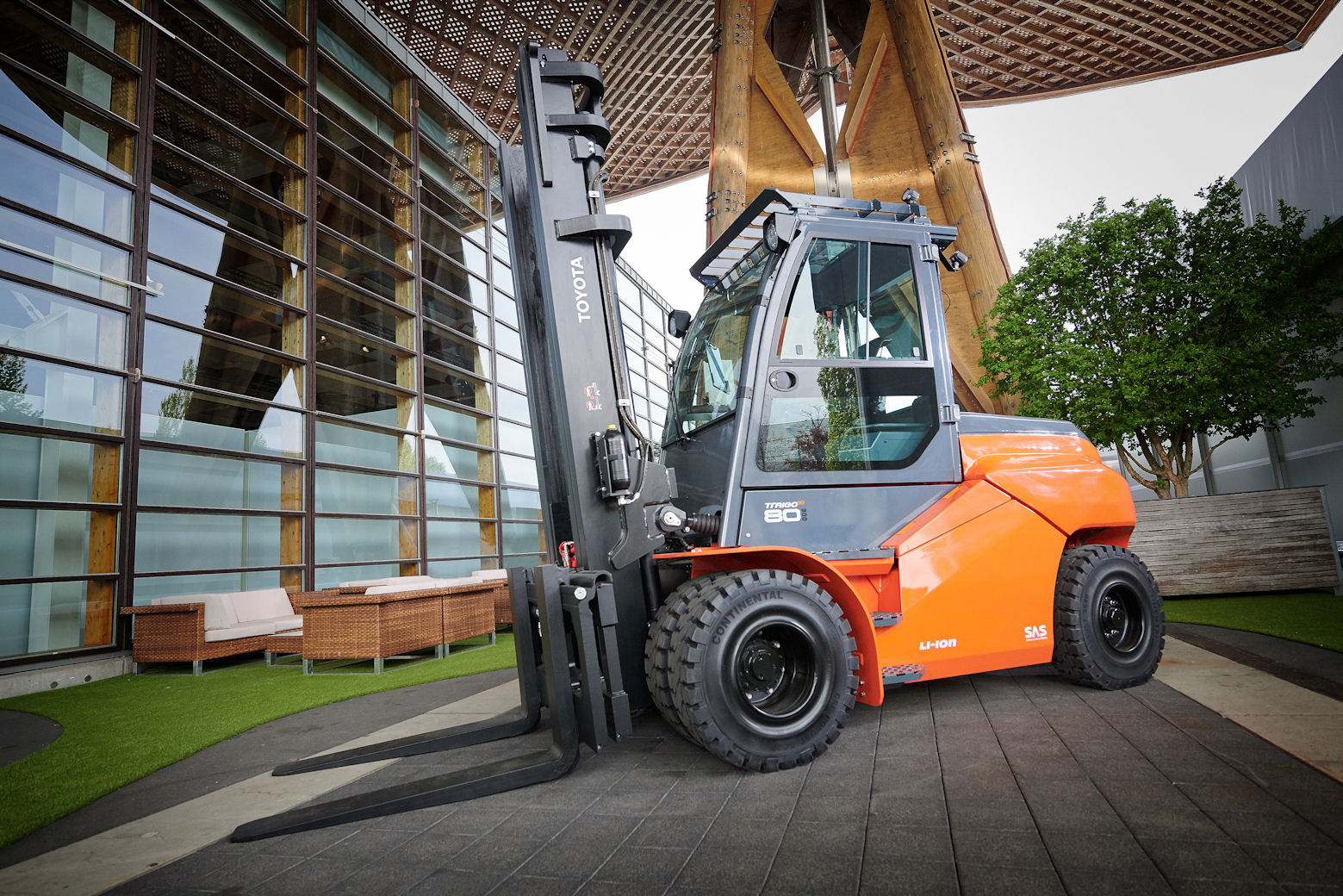 Continental has become the exclusive tyre fitment on Toyota Material Handling's flagship electric counterbalanced forklift truck range. All Toyota Traigo 80 forklift trucks ordered since 1 April 2018 come fitted with the Continental SC20+ solid tyre as standard.
"The decision to change the tyre came in response to feedback from the market requesting more resilient and high durable tyres for the electric counterbalance range," explains Giorgio Polonio, purchasing director of Toyota Material Handling Europe. "This applies in particular to the Traigo 80 range as it is meant for more intensive applications indoors as well as outdoors."
Announcing the supply agreement, Continental claims that fitment of its SC20+ tyres on forklift trucks leads to lower service and maintenance costs as well us reduced energy consumption. "The SC20+ merges the best of two worlds: Not only does it offer durability and mileage, it also saves valuable energy even on abrasive grounds," says Julian Alexander, product line manager Material Handling at Continental.
Released in January 2018, the SC20+ is produced using a new compound – known simply as 'Plus' – that combines high mileage with low rolling resistance. Continental comments that the tyre is hard-wearing and puncture resistant and particularly shines in highly intensive application indoors as well as outdoors on uneven surfaces such as paving slabs or cobble stone pavement.