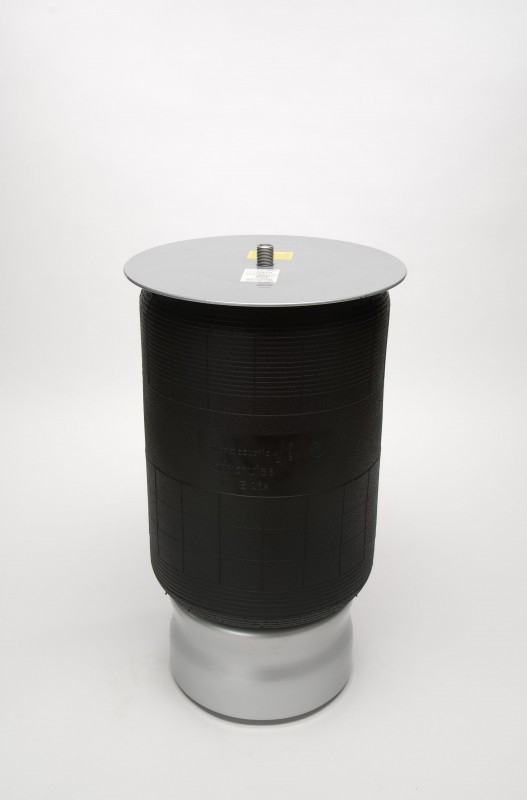 Vibracoustic air springs for commercial vehicles have been added to the Capus (UK) product range
Capus (UK) Ltd has teamed up with Vibracoustic to introduce the brand's Original Equipment (OE) air springs to the UK & Ireland commercial vehicle aftermarket.
As a tier one supplier, Vibracoustic is an obvious choice for vehicle manufacturers worldwide. With an extensive aftermarket range comprising 800-part numbers, German-owned manufacturer Vibracoustic offers both original and reliable performance air springs, technical support, product availability and competitive prices.
Capus recognises the importance of providing the CV aftermarket with safety-critical components of the highest quality, which is reflected in its decision to bring the Vibracoustic brand of air springs to market.
Aimed at the commercial vehicle (CV), truck & bus, agricultural and industrial sectors, the Vibracoustic comprehensive product range includes more than 800 cab, seat and suspension air spring solutions for popular applications.
Vibracoustic air springs ensure safety, quality and comfort in vehicles as they are specially designed to provide constant levelling.
Established in 1982, Capus is the UK's leading manufacturer of trailer kingpins and exclusive UK & Ireland distributor of Menbers Electrical components and Marco components for trucks, trailers, buses and coaches.
Category: Product News, UK News