Barum celebrates anniversary, launches all-season range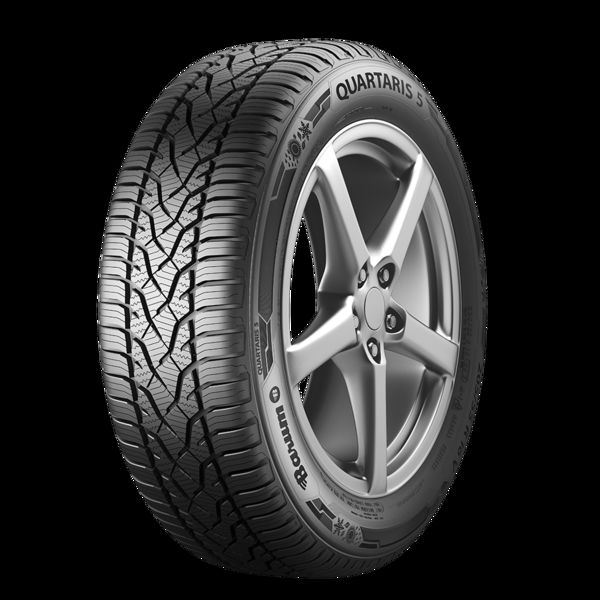 This year the Barum tyre brand celebrates its 70th anniversary, and the newly-minted septuagenarian is keeping young with the introduction of an all-season tyre range.
Formed through the merger of tyre manufacturers Bata, Rubana and Mitas, and named for the initial letters of the three founding companies, the Barum brand began in the city of Zlín (now in the Czech Republic) in 1948. The Barum plant in neighbouring Otrokovice was established in 1966, and today the plant's 4,800 or so employees turn out more than 21 million passenger car tyres and around one million truck tyres every year. The company the biggest employer in and around Zlín.
Collaboration with Continental has been a crucial factor in the brand's development. This began in 1992, initially in the shape of a joint venture, and led to Barum becoming part of the global Continental Corporation just one year later. From that time, Barum operated under the name of Barum Continental spol. s.r.o., changing to Continental Barum s.r.o. in 2012, and had access to top-class research operations and efficient high-tech tire technology.
To this day, Continental continues to invest substantial amounts in the development of the brand and the ongoing expansion of its production facilities. It set up an innovative high-tech manufacturing cell system at the main Barum plant in 2001, while in 2016, a new production hall for truck tyres trebled production capacity. Today, Barum manufactures not only car, SUV, van, truck and industrial tyres, but also brake pads and discs, hoses and lines.
Barum Quartaris 5
In its anniversary year, the brand has added the all-season Barum Quartaris 5 tyre to its car and SUV range. Barum says the new product adds optimum performance in summer to reliable performance in winter.
The Quartaris 5 tread pattern is divided into two main areas – stiff shoulder blocks for good handling properties on dry roads and a heavily-siped centre section that is optimised for winter running. In combination with two circumferential grooves, wide shoulder notches make for effective water displacement.
Barum's new Quartaris 5 is initially available in 30 sizes for 13- to 18-inch rims, including high load capacity SUV dimensions.