UK, EU car markets grow in April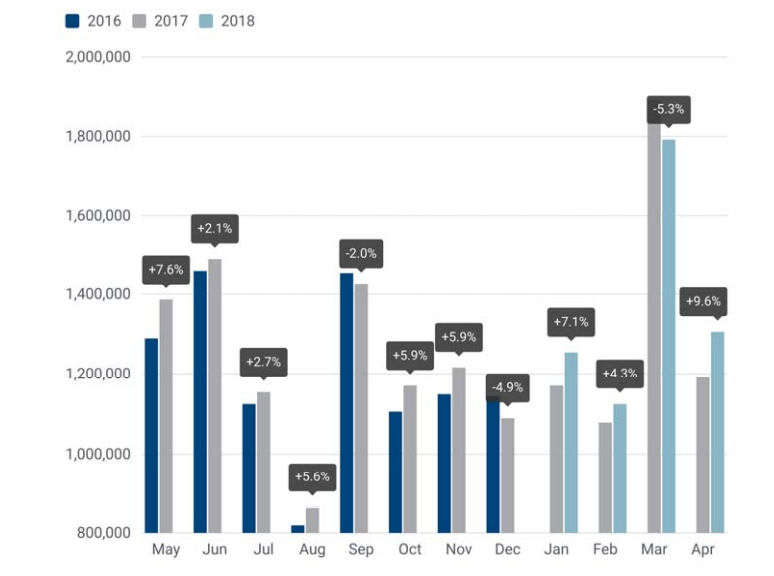 The EU passenger car market returned to growth in April 2018 after demand declined in March. According to figures released by the European Automobile Manufacturers Association, a total of 1,206,273 passenger cars were registered last month, a year-on-year growth of 9.6 per cent. Growth in the UK market exceeded the European average, rising 10.4 per cent year-on-year to 167,911 new registrations.
April's result was insufficient to reverse the year to date decline seen in UK passenger registrations in 2018. A total of 886,400 passenger cars were newly registered in the UK between the start of the year and 30 April, 8.8 per cent less than during the same period of 2017. Across the entire EU, new registrations were up 2.7 per cent in the first four months of the year to 5,478,442.