Nokian Tyres recruits worn rubber for tyre safety, SnapSkan message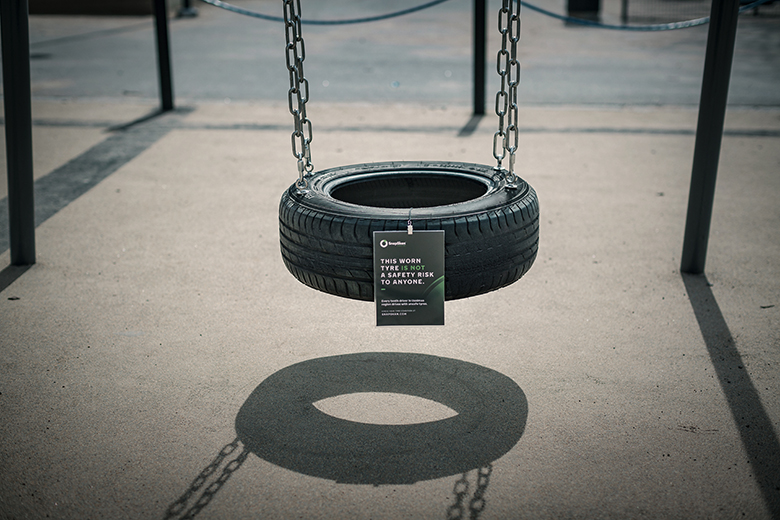 Worn tyres find use in many applications – they may serve as playground swings or as fenders on a wharf. They're often invisible in plain sight, however Nokian Tyres intends to take advantage of their ubiquity. The tyre maker has placed tyre safety information on repurposed old tyres all around its home market of Finland.
"The idea is to bring this issue close to people's everyday lives. That is why we decided to place our messages in an unconventional way and give worn tyres a new purpose," says Hanna Kivimaa, marketing manager at Nokian Tyres.
This safety information also aims to raise public awareness of Nokian's SnapSkan tyre scanning technology, a free service that allows motorists to find out the condition of their tyres. Four new SnapSkan locations opened in Finland's largest cities on 15 May.
"Caring about people and safety is at the very core of our business. Launching SnapSkan is an embodiment of our philosophy. We safeguard life and provide peace of mind in all conditions", states Hille Korhonen, president and chief executive officer of Nokian Tyres.
Tyres are scanned automatically when the car is driven over a SnapSkan hump. The driver can then receive a tyre condition report by texting their registration number to the SnapSkan service number or entering it on SnapSkan website.
Nokian Tyres aims to build a comprehensive global network of SnapSkan stations; the first site outside Finland is located in Oslo, Norway.