Michelin CargoXBib High Flotation tyres helps major UK farm achieve 'field-good factor'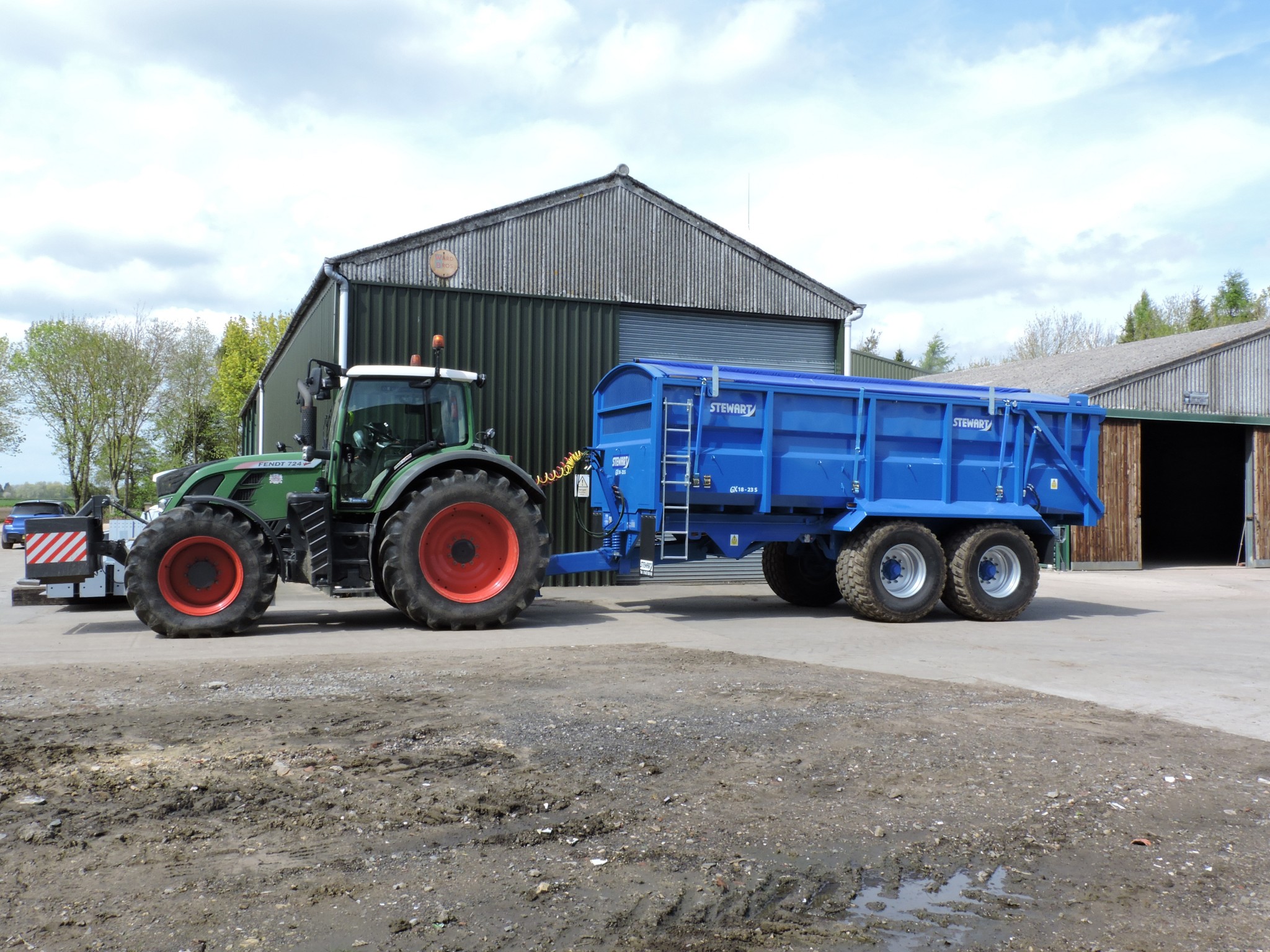 Michelin's CargoXBib High Flotation tyres will be fitted to a further two Stewart trailers run by York crop farmer Wharram and Kay, following a trial which pitted them against the standard technology CargoXBib 560/60 R22.5 fitments previously favoured. The 650/55R26.5 tyre, which features Michelin's patented Ultraflex technology, was credited by the prominent farmer and contractor with vastly improving the efficiency of its operation. Roger Kay, co-owner of Wharram and Kay, noticed that the High Flotation tyres provided a reduced rut depth, greater load-carrying capacity at higher speeds and improved contact with the ground.
Kay says: "The performance we got from the High Flotation CargoXBib tyres was a revelation, both in the field and on the road. It's vital to us to ensure we don't take too much mud from the field on to the road – this is something we always seek to minimise as it makes for dangerous conditions for drivers. A huge plus for us was that the High Flotation tyres have a superior cleaning capacity, so we took significantly less mud from the field to the road.
"After seeing the performance during the trial we are fully committed to rolling the tyres out on another two trailers. We routinely specify Michelin and have done for the past 12 years now. In that time, we have never experienced any form of tyre failure and we are continually impressed by the new technology that is rolled out."
On the road, the CargoXBib High Flotation's solid, non-directional block pattern provides consistent and regular tread wear, which optimises the life of the tyres. In the field, the tyres can be used at pressures as low as one bar, which minimises soil compaction and increases the tyre footprint by 37 per cent.
The CargoXBib High Flotation is the first low pressure trailer tyre designed for use with a Central Tyre Inflation System (CTIS), which supports reduced fuel consumption, improved agronomic performance and three times improved self-cleaning ability – factors which have impressed Kay during the trial.
Wharram and Kay was established in 1976. It offers a range of farming and contracting services, currently managing more than 600 hectares within a nine-mile radius of its base in Crockey Hill.