Magna Tyres confident of further growth following Intermat 2018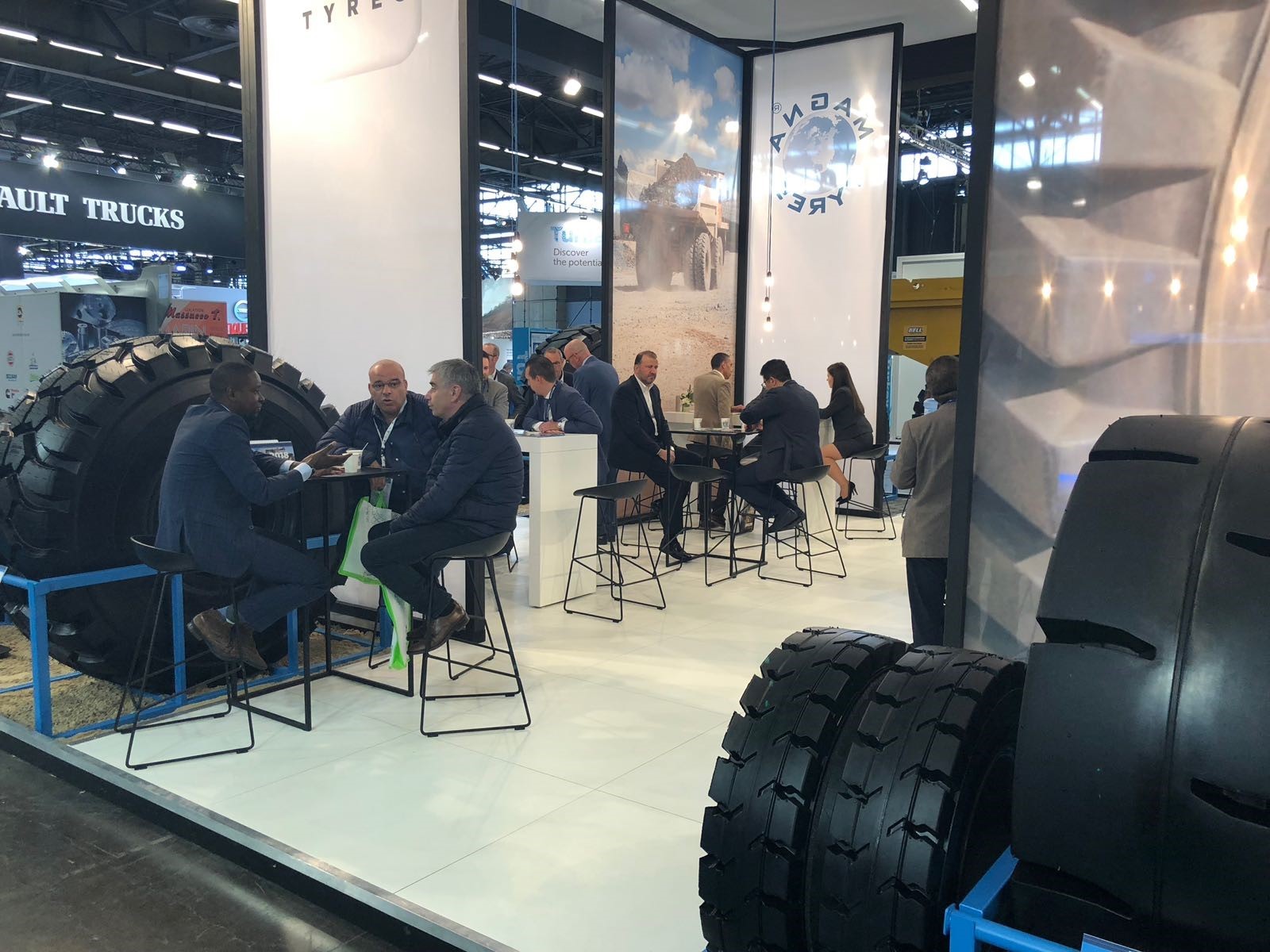 From 23 to 28 April, 2018, Magna Tyres Group exhibited at Intermat 2018 in Paris, demonstrating a broad range of OTR, Port, and Industrial tyres. The exhibition was an declared an "unsurpassed success" by the company, which also said the experience reaffirmed Magna's position as the world's fastest growing OTR tyre company.
During the event new tyres were released, including the 24R20.5 AG24 flotation tyre for Agri trucks and trailers, the new Magna M-Terrain Tyre sizes 750/65R25, 875/65R29, the produced in Holland sizes 26.5R25 and 29.5R25 and also the 280/75R22.5 and 310/80R22.5 M-Terminal tyre for terminal tractors and trailers.
Michael de Ruijter, CEO of the Magna Tyres Group, commented: "Intermat 2018 was a major success, and even exceeded our expectations. We were once again able to show our broad premium quality tyre range to a large and international visitor audience from the industry. We had many good conversations with customers, OEM manufacturers, and partners who signed contracts with a total value exceeding 30 million euro. Additionally, we have also entered into various partnerships with new clients through cooperation agreements. We are proud that an ever-larger group is becoming familiar with our products and that the global presence of the Magna brand continues to grow every year".
Magna Tyres will also be exhibiting at other shows in Germany and the UK this year, namely: 29 May – 1 June exhibiting at The Tire Cologne in Germany; and from 26 June – 28 June the firm will be present at the Hillhead in the UK.