Goodyear Proactive Solutions reports 75% decrease in tyre-related breakdowns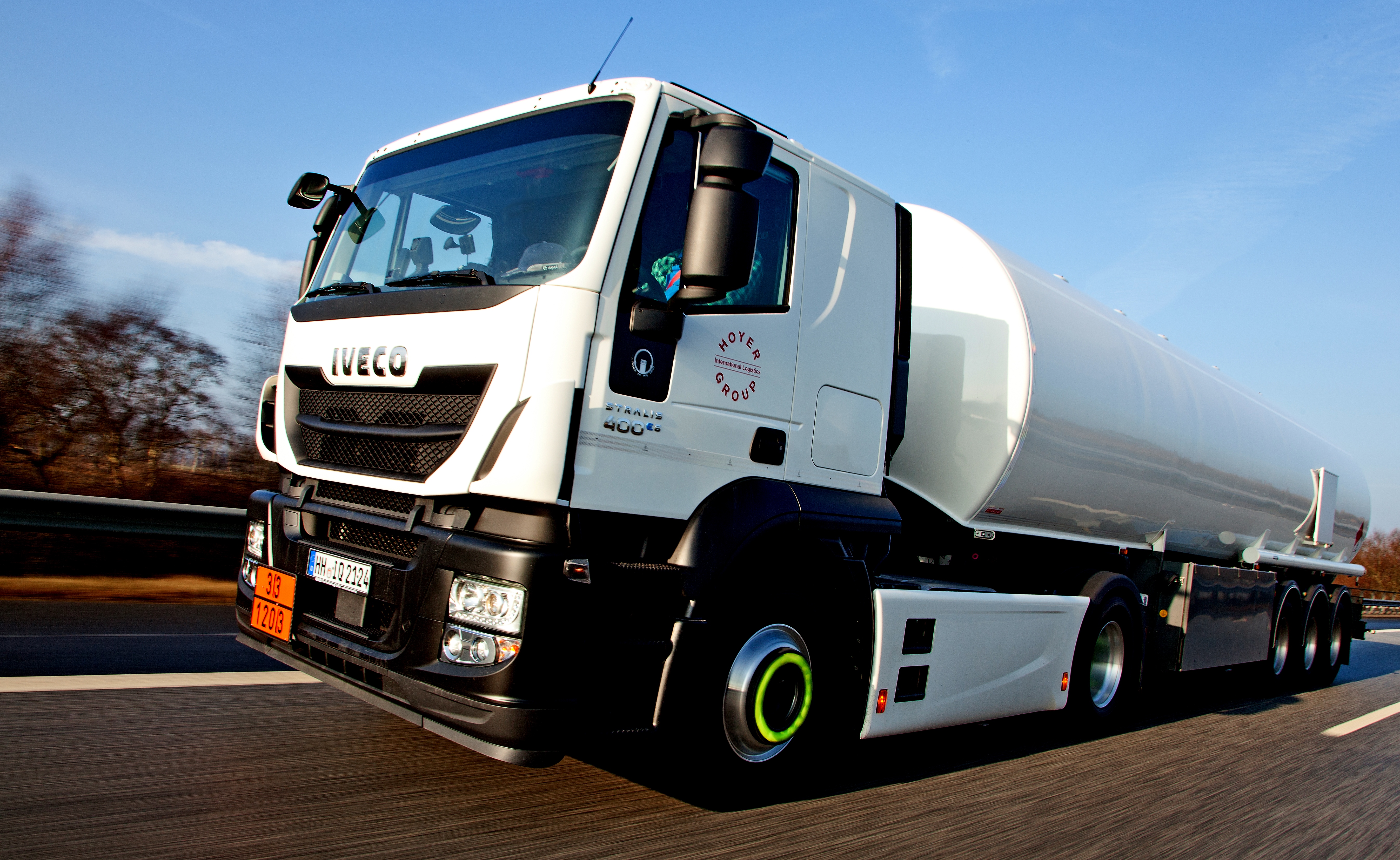 Record-breaking TruckFore call-out stats reported
Six months into his relatively new role as Goodyear UK's commercial sales general manager, Tyres & Accessories set down with David Howe in order to find out more about Goodyear's latest truck tyre products and technology.
Howe comes from a consumer/car tyre background and also brings with him significant experience of the car fleet channel. Bearing in mind Goodyear's particular recent success with commercial vehicle fleets, it is perhaps the fleet experience that is most transferable to Howe's new role.
Howe reports that he has found the transition "enjoyable", especially the opportunity to gain new knowledge and working relationships. For example, tyre husbandry skills associated with commercial vehicle tyres is said to be at a different level to the car sector.
This time last year Goodyear used the CV show to launch its truck fleet-orientated Proactive Solutions into the UK market. 12 months in and the TPMS and algorithm analytics-based system is said to have led to a 75 per cent decrease in tyre related breakdowns. This equates to 476 litres of fuel saving a year and a 70 per cent decrease in tyre maintenance costs.
According to the company, this is the result of the unique combination of Proactive Solutions' highly complex algorithm boiled down to an accessible traffic light-based predictive user interface.
With results such as those described above, it is no surprise to hear that fleet feedback on Proactive Solutions has been "massively positive". Apparently the key is the simplicity of the system, which only alerts when it is actually needed.
At the same time as the positive response to Proactive Solutions is being reported, Goodyear has also published record TruckForce call-out statistics
Goodyear Tyres' TruckForce network reports record customer assistance times
During 2017 Goodyear's TruckForce network achieved record customer response time and job completion time, saving a cumulative total of 2,169 hours throughout the year. Indeed, an average saving of three minutes per job was achieved across 43,372 jobs throughout 2017.
TruckForce's performance figures reveal that the average customer response time was 70-minutes in 2017, as opposed to an average of 73 minutes in both 2015 and 2016, respectively. Likewise, the average job completion time in 2017 was 116 minutes; a reduction from 117 minutes in 2015 and 119 minutes in 2016.
To help achieve these improvements, TruckForce took significant steps to optimise its day-to-day operations. ActionLine, the network's 24/7 helpline, was streamlined to make the job allocation process more effective. TruckForce also consolidated its network, fusing its equity and independent dealers, to ensure that jobs were allocated more efficiently to the service providers who were best-positioned to respond. As a result, TruckForce delivered an improved level of service for customers in need of assistance.
TruckForce's network is made up of a combination of Goodyear Dunlop equity-owned hubs and independent service providers, offering truck tyre servicing and breakdown assistance throughout the UK.
David Howe, Commercial Sales General Manager, Goodyear Tyres, commented: "We understand just how damaging downtime can be for a fleet operator, especially when unexpected roadside assistance is required. Our customers' priority is to keep their vehicles moving at all costs, so we are proud to announce that our response times last year were the best that they have ever been. Our goal now is to build on these results even further, and to continue providing the highest quality of service for our customers."
While the Proactive Solutions and TruckForce Data points to fleet demand for "more than just a tyre", products are of course central to Goodyear's proposition. One criticism of large tyremaker's has been their apparent emphasis on pan-European fleet orientated ultra fuel-saving tyres, which are less effective within the bounds of the UK with roadworks and roundabouts. That's where the Goodyear's Kmax comes in – a product that is described as "particularly key in the UK due to its durability and flexibility". Indeed this year, which focuses on mileage, robustness and versatility (and also comes with a 3PMSF symbol as standard) is due to be launched with 20 new sizes later in 2018.