Former F1 driver Jochen Mass becomes Vredestein brand ambassador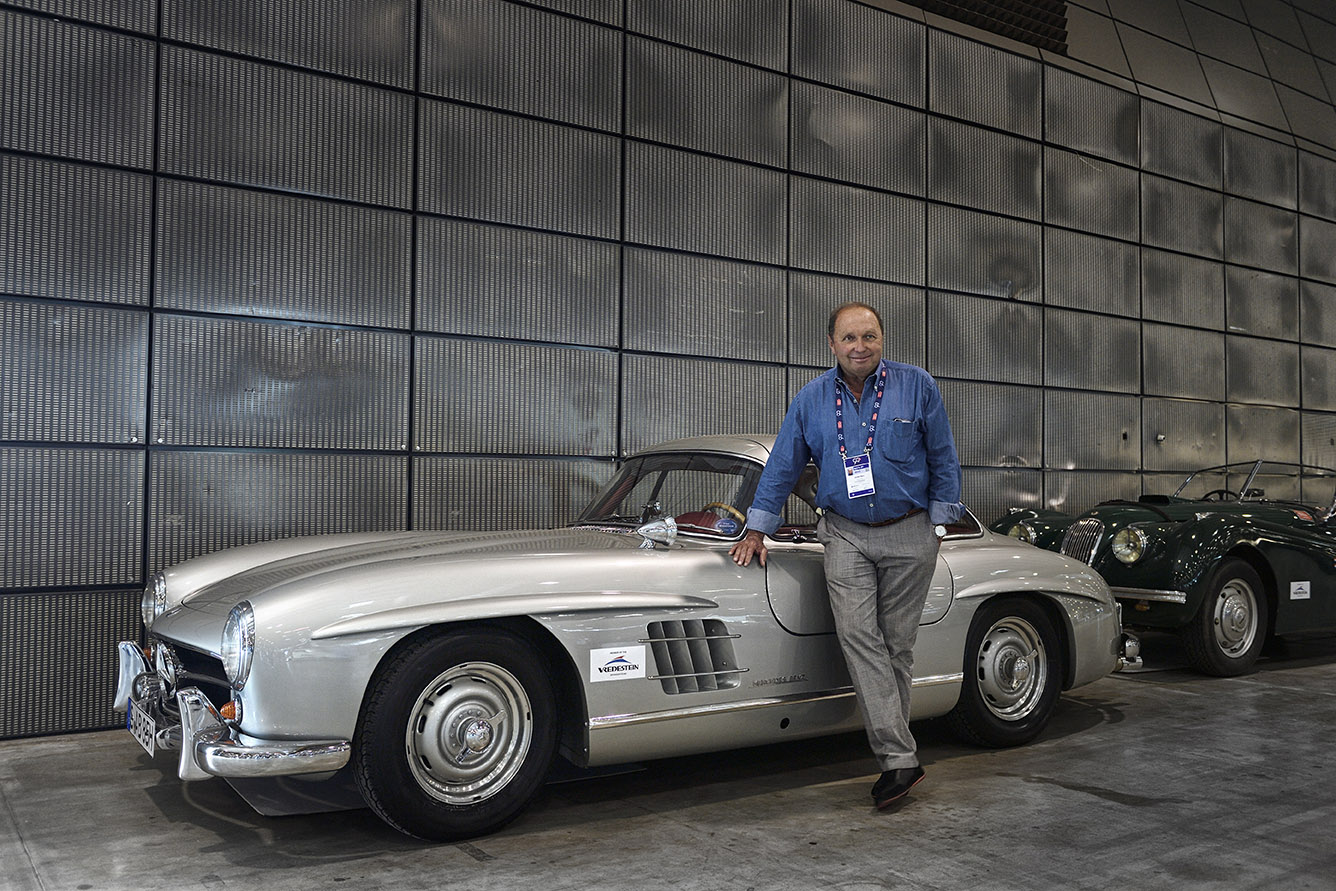 Following the agreement signed last year, Vredestein is again the official tyre partner and main sponsor of the world-renowned Mille Miglia (1000 Miglia) rally currently taking place in Italy. The event has in turn provided the backdrop for the announcement of a new partnership between Vredestein and former Formula One racer Jochen Mass.
This meeting of classic car minds sees Jochen Mass represent Vredestein in the Mille Miglia, driving a Mercedes 300 SL Gullwing. The German driver will also serve as Vredestein's brand ambassador in the niche classic tyre market.
"Vredestein is committed to giving drivers the chance to enjoy the unique sense of freedom that classic cars offer," comments Mass. "It gives me great pleasure to announce our cooperation, which I hope will help Vredestein receive the recognition it deserves for having developed a range of vintage and modern tyres of such superior quality and outstanding performance."
Under the terms of the agreement, Mass's brand ambassadorship will involve him representing Vredestein at a series of events. He will also contribute his unique expertise to Vredestein's development team in the development of future classic tyres for both vintage cars and modern classics from the 1970s and 1980s.
"Vredestein has an impressive historic background in vintage racing and has supplied many victorious teams and cars with the quality tyres required to do the job," Mass continues. "This has not always been an easy task, and drivers' input and cooperation with the engineers is crucial. As I have driven many race cars, both vintage and modern, I look forward to taking part on the development side. And I feel honoured to give answers to some of the tricky questions modern racing poses to engineers, especially in the field of vintage performance."