Dunlop ready for 'extreme demands' of the 24h Nürburgring race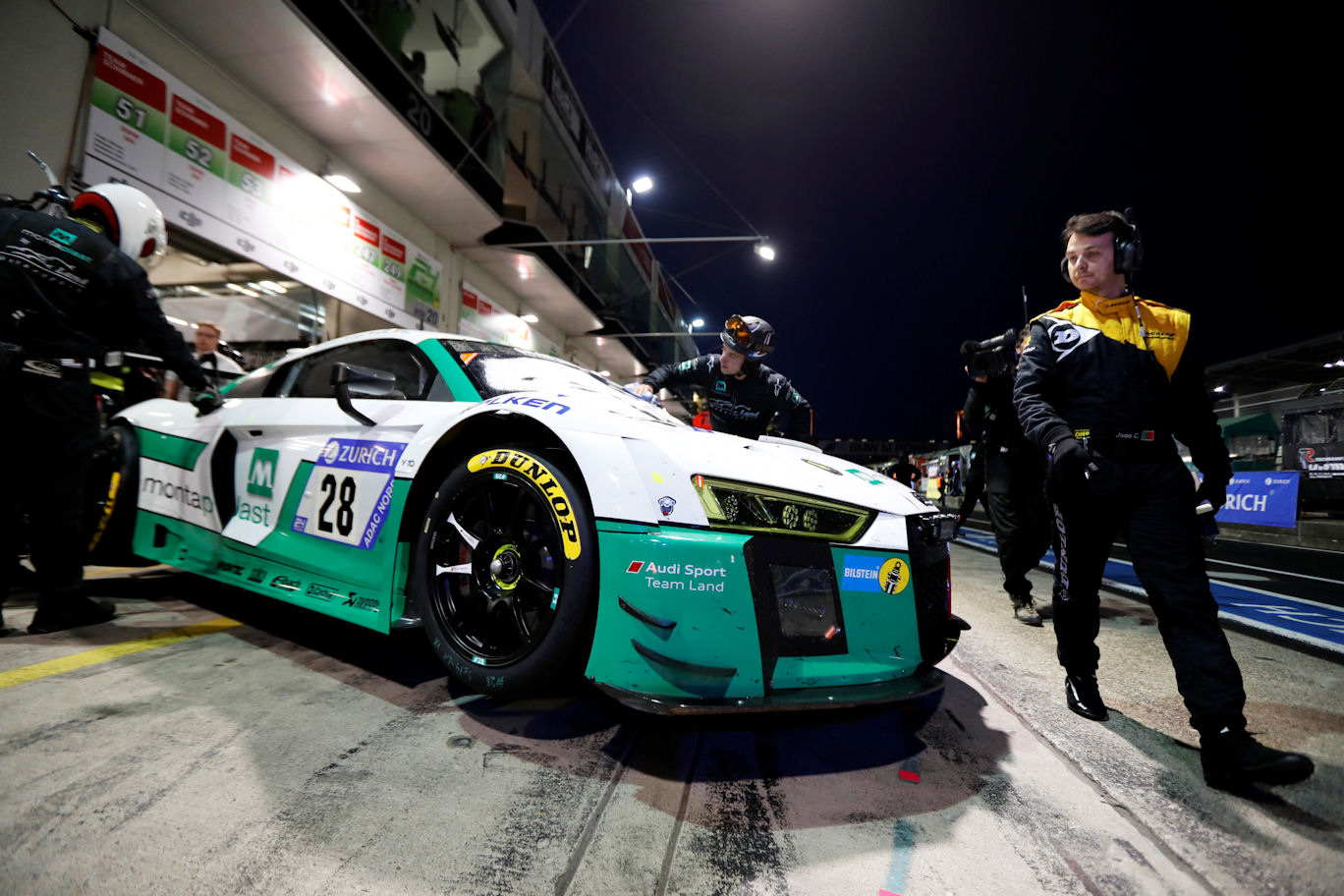 The 24h race at the Nürburgring is billed as the biggest race in the world, with 151 vehicles and more than 500 drivers taking part. Dunlop is equipping numerous professional and ambitious customer teams for the race on 12 – 13 May. They will compete on a 25.4-kilometre combination of the Grand Prix course and the Nordschleife. This year, the tyre brand says it is "on the mission to defend" its 2017 title. Dunlop and Audi achieved overall victory last year, setting a record-breaking distance of 4,009.7 kilometres.
Dunlop says the Nordschleife places "extreme demands" on tyres due to its "challenging combination" of 33 left curves, 40 right curves, different radii and gradients up to a maximum of 17 per cent. Tyres achieve 40,000 revolutions during a single lap and a GT3 tyre has to withstand partial wheel loads from 10,000 to 12,000 Newton in the various sections. During the 2017 top-30 qualifying, the Scuderia Cameron Glickenhaus Dunlop SCG00C clinched pole position with a 8:15.427 lap that featured an average speed of 184.408 km/h.
Tyre selection plays a decisive role in maintaining grip over hours in the changeable Eifel conditions without the need for additional pit stops. Drivers competing on the Nürburgring Nordschleife can experience a whole season in a day, with sunshine at the start and finishing line 620 metres above seal level, and heavy 300 metres below at the Breidscheid.
"Especially in unsettled weather, the know-how and experience of the Dunlop tyre experts is in demand," comments Dunlop. "For this special mix of requirements, Dunlop is constantly researching technologies and materials that further enhance the grip levels and at the same time ensure better protection against potential tyre damage."
For this weekend's event, 16 service trucks transport more than 4,000 race tyres to the Nürburgring. More than 40 tyre fitters, engineers and service personnel will be on duty from Thursday to Sunday.