Cooper Tires title sponsor of World RX of Great Britain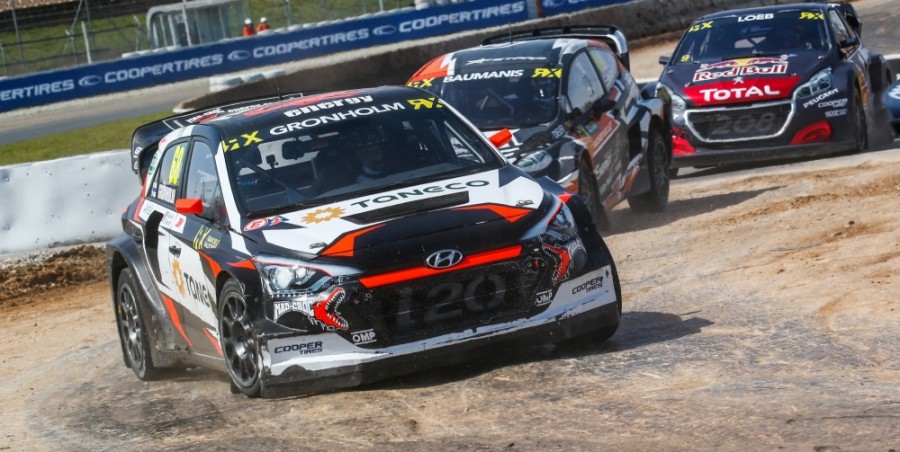 The first international rallycross event to be held at the Silverstone Circuit has gained a headline sponsor, and it is Cooper Tires. The event will henceforth be officially known as the Cooper Tires World RX of Great Britain.
The arrangement extends Cooper Tires' long-standing relationship with World RX. The tyre maker has been associated with World RX from the very beginning and currently supplies the entire series in its capacity as official tyre supplier and associated partner.
The Cooper Tires World RX of Great Britain forms part of the Speedmachine 2018 festival, which takes place at Silverstone on 25 to 28 May and combines motorsport with live music acts, eSports, car displays and other entertainments.
"Cooper is proud to be so closely associated with World RX," comments Sarah McRoberts, marketing communications manager at Cooper Tire Europe. "To increase visibility of our brand at the championship's only UK round, we have finalised a new agreement as title sponsor of the World RX of Great Britain. Being held at Silverstone for the first time, this much-anticipated event promises to deliver an unforgettable Speedmachine festival for all rallycross fans from home and abroad. We have a rich heritage when it comes to designing and manufacturing rallycross tyres, so it seems fitting to be the title sponsor of a World RX round taking place at such an iconic and historic motorsport venue."
Paul Bellamy, World RX managing director for IMG, adds: "Cooper Tires has been integral to the growth and success of World RX so we are delighted to announce it as title sponsor for the landmark World RX of Great Britain at Silverstone. Boasting a huge entry list as part of the Speedmachine festival, Britain's round of the World Championship will be the perfect stage to showcase the Cooper Tires brand."