Continental: Electromobility is the future – but the future is some way off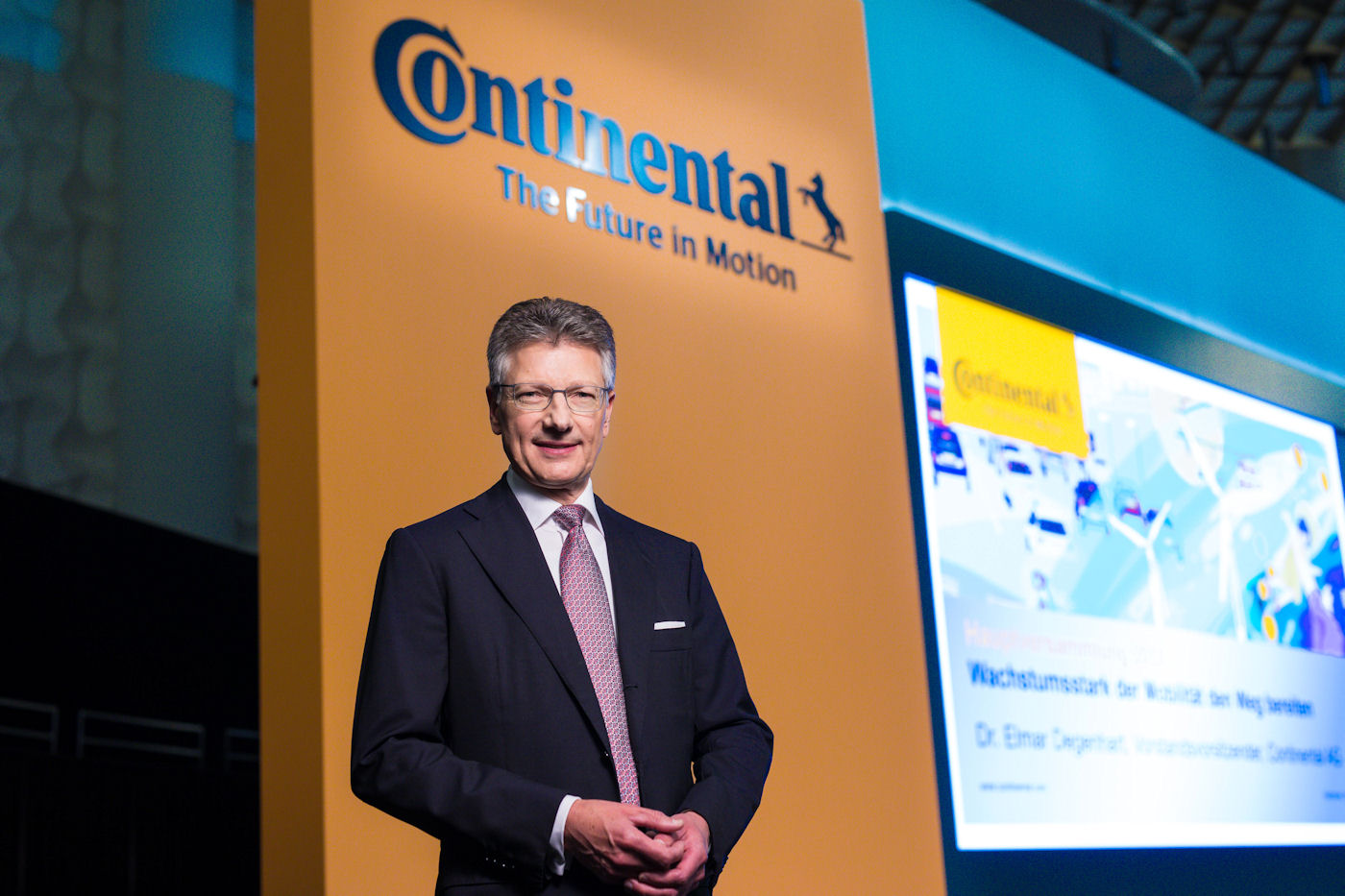 The Government has committed to ending the sale of new conventional petrol and diesel cars and vans by 2040 and is under pressure from some quarters to bring this deadline forward. Technology company and tyre maker Continental, on the other hand, recommends a more protracted timetable for phasing out conventional power sources – and it has called upon governments to provide sufficient breathing space for the development of appropriate technologies.
Addressing the company's Annual Shareholders' Meeting, Dr Elmar Degenhart confirmed Continental's conviction that "electric drive systems are the future of vehicle propulsion" yet indicated that this future is one that'll only be fully enjoyed by future generations. Should the growth model used by Continental (the chief executive officer refers to this an "extremely aggressive" model) prove accurate, it will be 2050 at the earliest before vehicles fitted with an all-electric drive system account for 90 per cent of new vehicle production.
A rollout of electric propulsion over decades rather than years provides time to deal with the elephant in the electromobility room – the widespread current use of fossil fuels to generate electricity (just under 50 per cent of electricity generated in the UK last year came from fossil fuels). Until renewable energy infrastructure is in place a rapid increase in the number of electric vehicles on the road would merely shift carbon emissions from the road to power plants rather than eliminate them. Observing that "the ecobalance of electric mobility is not looking too good at the moment," Degenhart told shareholders that "electric does not automatically mean clean."
With creases still needing to be ironed out of the full electric propulsion model, a challenge facing the automotive industry is to make power transmission technology even cleaner and more efficient in the short-term. Continental is working on solutions for this interim period: "We will need various kinds of drive systems side-by-side well beyond 2030," said Degenhart. "By this I mean a combination of gasoline, diesel and natural gas. In addition, we need hybrid systems, all-electric vehicles and hydrogen."
Continental has appealed to policy makers to set "sensible" emissions limits and stresses that a broadminded approach to achieving these is needed. "Let the industry choose the best technologies for this," implored Degenhart. "Do not use regulations to force the use of solutions that are not economically viable."
Degenhart views the battery as the biggest hurdle on the way to full electrical driving; he does not anticipate a competitive technology until after 2025. The chief executive officer is nevertheless still open to Continental becoming a manufacturer of solid-state battery cells: "We can imagine producing solid-state battery cells in the future. Here, we have in mind batteries that use solid materials. This would require an attractive business model. We do not expect to make a decision on this until after 2020."