Bridgestone to major on commercial fleet solutions at The Tire Cologne 2018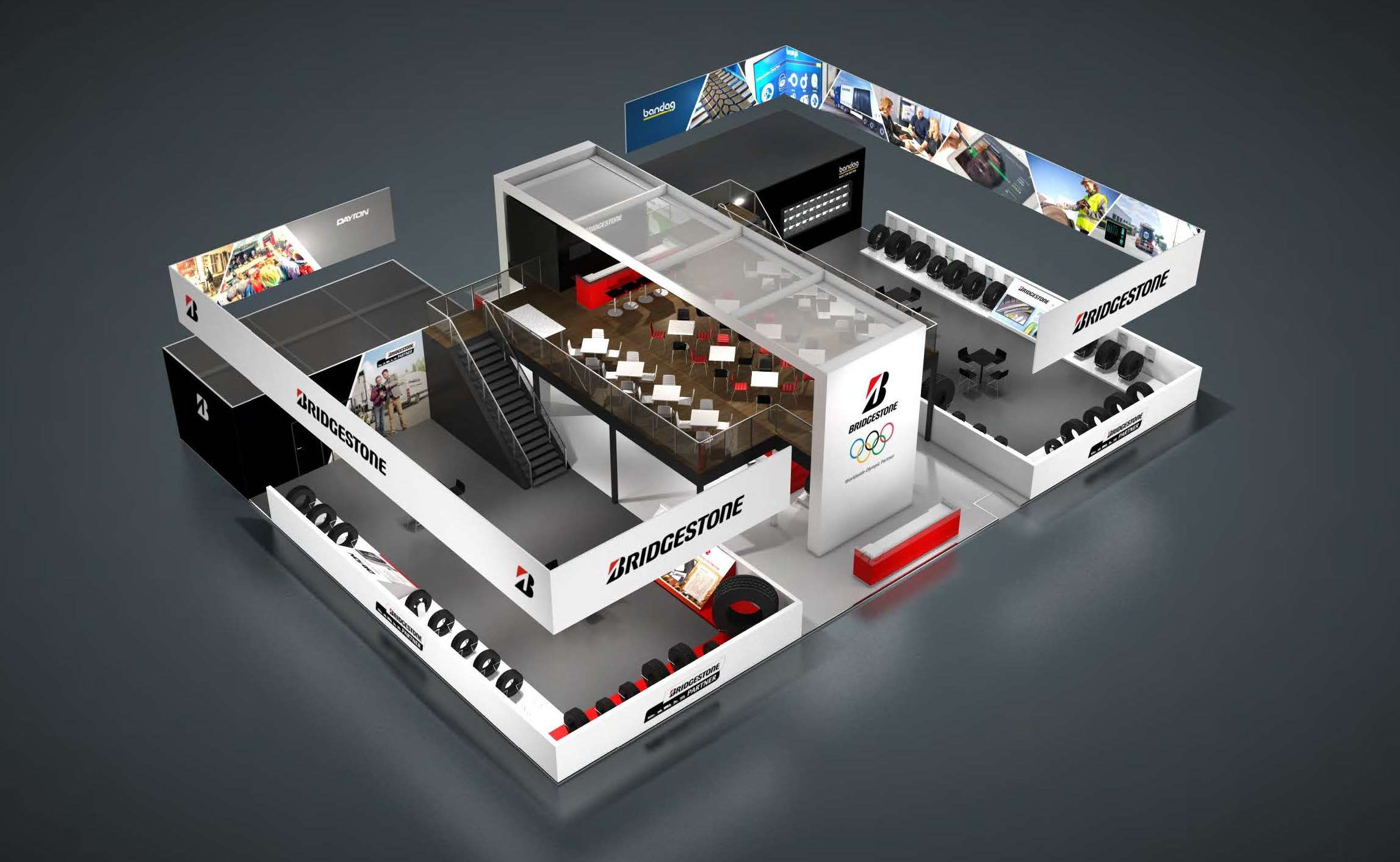 Bridgestone will demonstrate its fleet solutions to reduce overall operating costs alongside its car tyre range for dealers at The Tire Cologne trade fair 29 May to 1 June. The manufacturer added that it will also display part of its wide range of consumer products, with the spotlight will on the Turanza T005 summer touring tyre and a brand new product – one that represents "an entirely new direction for Bridgestone."
Displaying its fleet services, Bridgestone's Total Tyre Care package shows its commitment to reductions in tyre-related costs for fleets of commercial vehicles, the manufacturer says. Using the principles monitor, maintain and manage, Total Tyre Care aims to ensure optimal safety, while reducing wear and tear and other operating costs connected to tyres. It is available at the 2,100 member-dealers of the Bridgestone Partner network.
Fleetbridge, the new end-to-end digital fleet management solution, is made to facilitate state-of-the-art tyre management solutions to fleets of any size or level of complexity. Bridgestone says it "facilitates intricate business flows while providing full transparency to fleet customers," while the system is backed by the expert knowledge of Bridgestone's specialised field and office staff. The system is Radio Frequency Identification (RFID) ready and enables mobile inspection and worksheet processing through tablets.
Bridgestone also offers Insights – a simple path for fleet managers including contract details, the state of their tyre assets, and tyre performance. It adds that Insights is a simple and convenient way to ensure complete transparency, accessible online and fully flexible to meet any specific need. All of these systems are interlinked, making relevant information or updates immediately made available from one to the others.
Bridgestone will demonstrate its commitment to longer-lasting tyres additionally via its Bandag retreads. The manufacturer will show visitors to its stand their impact on tyre cost per kilometre and how they work with the BASys casing management and tracking solution to maximise tyre lifespan, reduce waste, lower costs and deliver safe, reliable environmentally friendly solutions.
Commercial solutions for all fleets
Bridgestone says The Tire Cologne offers "the perfect opportunity to present a selection of its wide range for commercial vehicles," including its Firestone and Dayton brands, as well as the Bandag and Protread retread brands and its flagship Bridgestone products. Its latest products include a newly developed range of medium-sized Bridgestone, Firestone and Dayton tyres that will be on display for the very first time. The Bridgestone RW-Drive 001, with its winter drive pattern for reliable traction and safe operation throughout the year, will also be displayed, alongside the flagship retread for regional application, the Bandag R-Drive 001+.
Firestone's most recent tractor tyre, the Firestone Maxi Traction 65, and the Bridgestone VHS2 premium OTR tyre, specially designed to provide longer-lasting performance and a better return on investment on tyres for all-terrain cranes, will also be on stand. Alongside its new car tyre, Bridgestone promises additional product announcements at the show next week.