Writ large: Pirelli creates famous logo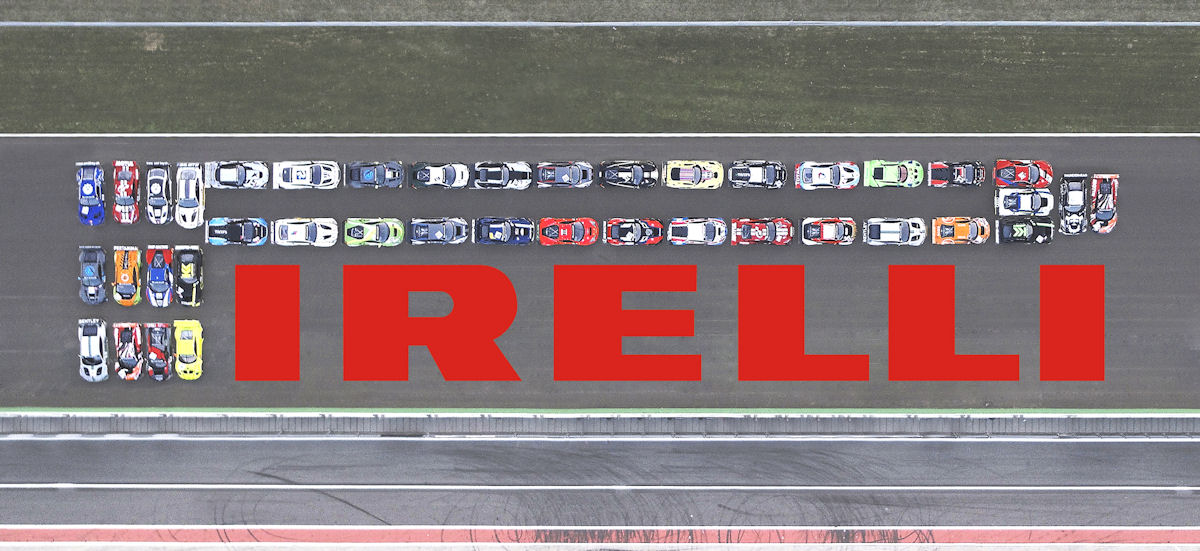 We're not sure whether a world record exists for the largest tyre logo – it's a question that has never come up here at Tyrepress.com – but if there is, Pirelli must surely be in the running to claim it. The tyre maker has brought no less than 41 cars together in Monza to recreate a portrayal of the Pirelli logo made in 1978. A dozen prestige marques and 22,000 horsepower went into creating the 80-metre-long, 18-metre-tall logo.
As was the case 40 years ago, the modern cars that made up the logo were all extremely varied: different makes, models, engines, architectures and styles – this diversity didn't extend to their tyres, however; the protagonists at Monza were all GT3 cars competing in the Pirelli-shod Blancpain GT Series.
The cars gathered on the main straight for the photo shoot. The Blancpain championship has more manufacturers represented than any other motorsport series, with cars from Aston Martin, Audi, Bentley, BMW, Ferrari, Lamborghini, Lexus, McLaren, Mercedes-AMG, Nissan, Porsche and Jaguar taking to the track. Each one of those companies was present at the photo shoot.