Tyresure celebrating 10 years of TPMS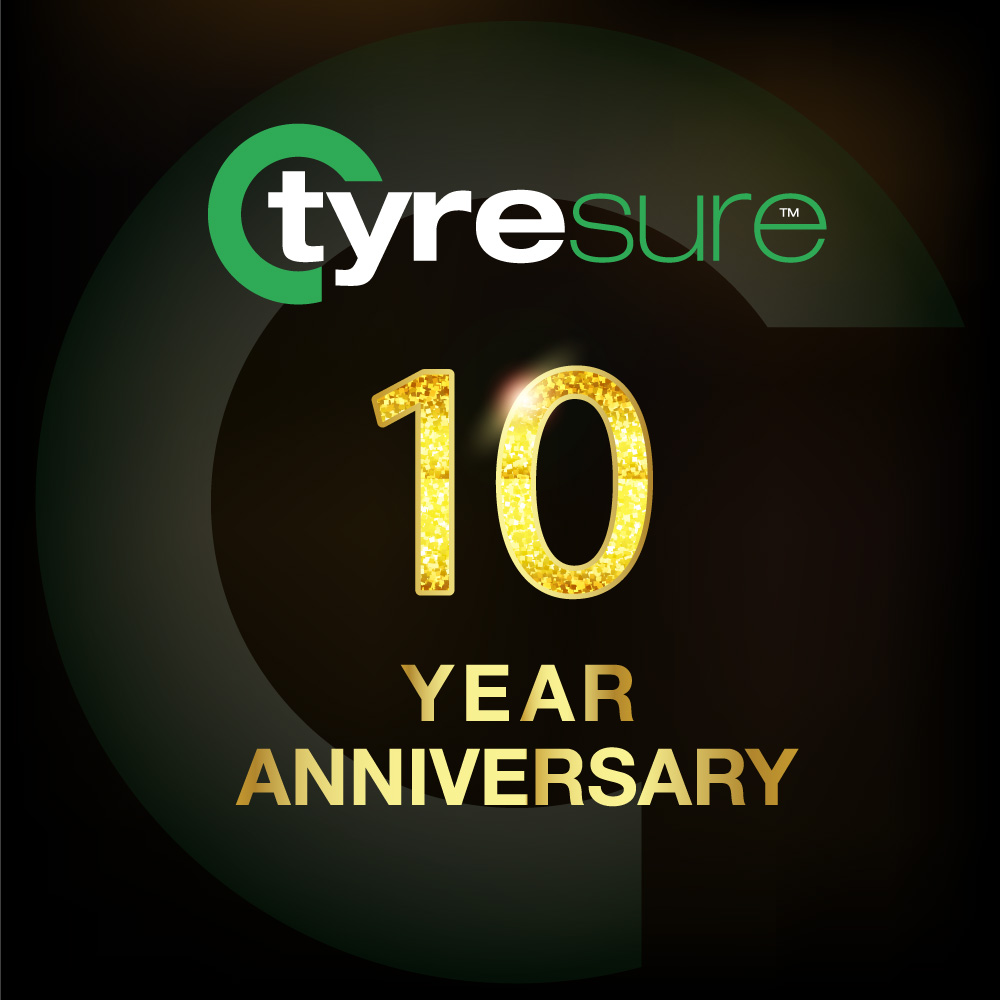 Tyresure Ltd is celebrating its 10-year anniversary during May. Since the early days of the TPMS aftermarket in 2008, Tyresure has grown to become recognised as a European leader in the supply of TPMS solutions to the automotive aftermarket – and 2018 marks their 10th year of success in the industry.
When Tyresure was first established in 2008, TPMS was a niche business as not many companies at the time were interested in this area of the aftermarket. This offered Tyresure an opportunity to position the business ready for the introduction of EU legislation, making TPMS a requirement for all passenger cars in November 2014. By specialising only in TPMS, Tyresure was able to build formidable knowledge of the market and the related technology – taking advantage of the industry's knowledge gap to create a business opportunity.
One of Tyresure's initiatives was to create the first dedicated TPMS website. The company now maintains industry-leading data on vehicles fitted with TPMS for their growing European market; offering clear and accurate make, model, year look-up data to help garages establish the correct parts and assist tyre technicians involved in servicing TPMS.
From the beginning, the company has maintained strong, professional relationships with world-leading suppliers, and formed a close partnership with ATEQ – the global market-leader in TPMS diagnostic tools.
As the business grew, Tyresure developed its own TPMS solutions with Hamaton, one of the world's largest manufacturers of tyre valves and have invested heavily in the development of comprehensive OE and aftermarket TPMS programs. Today, Hamaton and Tyresure have joint-venture TPMS companies in the UK, Germany, Poland and the USA.
Professional training has never been more important to the tyre shop, and while TPMS servicing can be an effective revenue generator, it is essential for tyre fitters to have a clear understanding of TPMS as the market grows. In 2017, Tyresure were accredited with the first Institute of Motor Industry (IMI) TPMS training course, which was followed with separate Sales and Workshop Support courses. At the beginning of 2018, Tyresure's UK head office became an IMI-accredited training facility.
Tyresure's CEO, Ian Smith, said: "At the beginning, selling TPMS solutions was like trying to push water uphill – difficult, but we stuck at it with our eyes firmly on the future. We have been successful in developing and maintaining excellent partnerships with our suppliers – without whom we might not have survived. Without doubt however, the success of this business is down to the people who are at the core of it, and work hard to create the systems and develop the products that our customers embrace. We have the most amazing, young, enthusiastic and dedicated team at Tyresure, and there is not a day that goes by that I am not both proud and humbled by their achievements. They are our future."