The Tire Cologne: Around 600 exhibitors from 41 countries expected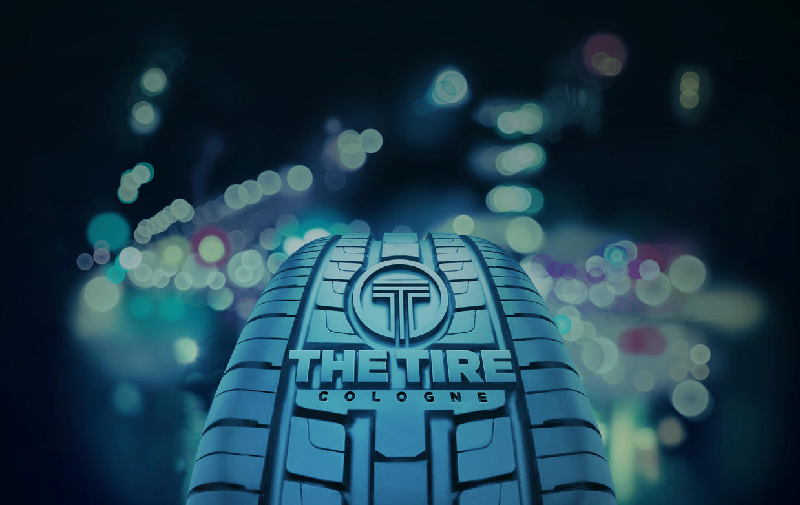 The organiser of The Tire Cologne reports that firms from 41 countries have signed up as exhibitors for next month's show. According to Koelnmesse GmbH, international exhibitors account for around 68 per cent of the 530 providers and 70 or so brands whose presence has already been confirmed. The strongest international contingents are from Italy, the Netherlands, the United Kingdom and Turkey, as well as from China, India, Taiwan and the USA.
The exhibitors list also includes the 'top twenty' global tyre makers, adds Koelnmesse – Bridgestone, Michelin, Goodyear, Continental, Pirelli, Sumitomo/Falken, Hankook, Yokohama, Maxxis, Cooper Tires, Giti Tire, Zhongce Rubber, Toyo Tires, Kumho, Triangle, MRF, Apollo, Nokian and Nexen Tire, will be on site in halls 6, 7 and in areas of hall 8. Yorick M. Lowin, managing director of show co-organiser and industry sponsor the German Tire Retailers and Vulcanisation Trade Association (BRV), comments that "the complete participation of the global players underlines the fact that The Tire Cologne has the right conceptual strategies for offering the international tyre industry a platform for future-oriented market developments."
Retreading is well represented, too. In addition to a strong exhibitor presence, the sector will be under the spotlight at The Tire Cologne thanks to the Global Retreading Conference. Jointly organised by Koelnmesse and European retreading association BIPAVER, this event will cover a range of topics of relevance to the industry her; it begins at 10am on 29 May. Other show focus areas include fleet business, automotive services and digitalisation within the industry. Extra thrills at the Cologne show come courtesy of drifting displays hosted by Falken and Keskin/Syron Tyres, as well as a motorcycle show that demonstrates what modern tyres are capable of.
"We are perfectly prepared, and things can finally get started as far as we're concerned," said Katharina C. Hamma, chief operating officer of Koelnmesse. "We have developed a new industry hotspot that strengthens the industry and at the same time points out new perspectives, both for exhibitors and visitors equally."
The Tire Cologne opens its doors on 29 May and runs until 1 June 2018.